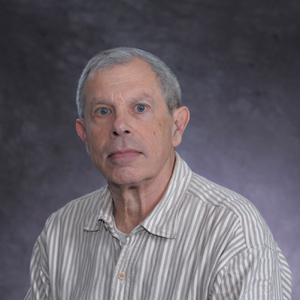 Scott Parker
Professor
Department of Psychology
Additional Positions at AU

Affiliated Faculty, Department of Mathematics and Statistics, College of Arts and Sciences

Born in Brooklyn, Scott Parker began teaching at American University in 1974. He is interested in the quantitative aspects of our experiences and how we make evaluations and choices based on them. Examples include how loud we think sounds are, how valuable we think $50 is, how much we like a piece of music or art. He has also studied how people compare things – the loudnesses of two sounds or the attractivenesses of two paintings. For some other interests see http://www.dugdug.com/interview-with-dr-scott-parker-american-university

Degrees

PhD, Columbia University, Psychology
MA,Columbia University, Psychology
AB, Columbia College, Mathematics
Loading ...

OFFICE

CAS - Psychology
Asbury - 325
M & W 6:45 - 7:45 PM PSYC 220 only Thursday 3-5 pm
FOR THE MEDIA

To request an interview for a
news story, call AU Communications
at 202-885-5950 or submit a request.
Partnerships & Affiliations
Consulting Editor, Perception & Psychophysics

2000-2003

Editorial Board, Empirical Studies of the Arts

2006 to present

Executive Board of International Society for Psychophysics.

1991-1996
Teaching
Fall 2015

PSYC-650 Psychological Research
Scholarly, Creative & Professional Activities
Research Interests
SELECTED PUBLICATIONS
 Forsythe, M., Zellner, D., Cogan, E., & Parker, S. (2014). Attractiveness difference magnitude affected by context, range, and categorization. Perception, 43, 59 – 69.

Anderson, B. L., Gigerenzer, G., Parker, S., & Schulkin, J. (2014). Statistical literacy in obstetricians and gynecologists. Journal for Healthcare Quality, 36, 5 – 17.

Silberberg, A., Parker, S., Allouch, C., Fabos, M., Hoberman, H., McDonald, L., Murphy, M., Olson, A., & Wyatt, L. (2013). Human risky choice in a repeated-gambles procedure: An up-linkage replication of Lakshminarayanan, Chen and Santos (2011).  Animal Cognition, 16, 907 - 914
Parker, S., Moore, J. M., Bahraini, S., Gunthert, K., & Zellner, D. (2012).  Effects of expectations on loudness and loudness difference.  Attention Perception and Psychophysics., 74, 1334-1342.        
Schneider, B. A., Parker, S.,Murphy, D. (2011). A model of top-down gain control in the auditory system. Attention, Perception; Psychophysics, 73, 1562 - 1578.
Professional Presentations
Kushner, L., Wyatt, L., Parker, S. & Zellner, D. Food texture can induce disgust.  Society for the Study of Ingestive Behavior, Zurich , Switzerland, July 2012.
Parker, S.  Kim, V., Buono, A., Caffery, K.,  Bernal, B. C., Devery, K., Godley, T., Leibowitz, J., Majewski, K. J., McDonald, L., Messer, E., Posey, A., & Tashman, W. Context effects in estimates on objective scales: Scale distortion?  International Society for Psychophysics, Freiburg, Germany, October 2013.