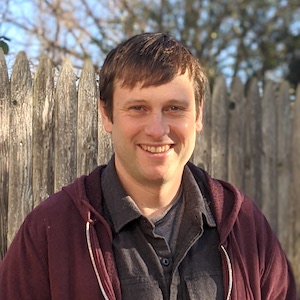 Chuck Sturtevant

Adjunct Professorial Lect Department of Anthropology
Degrees

Ph.D. University of Aberdeen
M.Phil. University of Manchester
B.A. Yale University

Bio

Chuck Sturtevant is a political anthropolgist with research and teaching experience in indigenous studies, Latin American studies, and Latina/o/ studies.

Filmmaking was my gateway to academic research and anthropology in particular. I had taken anthropology courses as an undergraduate, but I lacked the experiences with different communities on which those courses were grounded. Without those encounters with different ways of world-making I was unable to make sense of the theories my professors provided.

When I moved to Bolivia in 2006, driven by a sense that other worlds are possible, I swore off anthropology as a path to understand them. I took up filmmaking, began working with NGOs, and started hanging out with communities that were very different from my own. This "deep hanging out" suggested how some other worlds might be enacted and brought me back to anthropology. During this time, I began working closely with anthropologists. The methods that ethnographers and documentary filmmakers use in the field turned out to be similar. Patience. Deep hanging out. Listening. Care. Attending to the details that speak volumes about people and places.

These collaborations introduced me first to ethnographic practice grounded in lived experiences and then to the bodies of literature and academic debates within the discipline of anthropology. The combination of embodied practice with the critical theoretical approach of my anthropologist colleagues helped us to situate the patterns of social subordination that we witnessed within a broader political context. These experiences prompted me to pursue graduate education, first an MPhil in ethnographic documentary at the University of Manchester, and then a Ph.D. in anthropology at the Centre for Citizenship, Civil Society, and Rule of Law at the University of Aberdeen. In my teaching, I strive to encourage the same kind of project-based learning that inspired me to explore theoretical questions through research grounded in experience.
Fall 2022
SOCY-100 U.S. Society in Global Persp

SOCY-100 U.S. Society in Global Persp
Spring 2023
ANTH-150 Anthropology of Life in U.S.