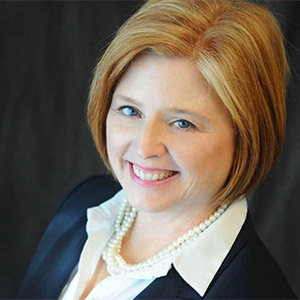 Suzanne Carmack

Adjunct Professorial Lecturer School of Prof and Extd Studies
Degrees

PhD Health Communication, George Mason University, 2014<br />
<br />MEd, Kinesiology, University of Texas at Tyler, 2009<br />
<br />MFA, Theatre, University of Alabama/Alabama Shakespeare Festival, 1991<br />
<br />BA, Communication Arts/Theatre, Allegheny College, 1989<br />
<br />ERYT 200/RYT 500, Yoga Alliance (CEC provider), 2006<br />
<br />PMA-CPT, Pilates Method Alliance (CEC provider), 2004<br />
<br />ACE-CPT, American Council on Exercise (CEC provider), 2006

Bio

Dr. Suzie Carmack is a Professorial Lecturer at American University, teaching courses in Health Policy and Behavior Change, Exercise Physiology, and Health Communication for the Department of Health Studies. Holding advanced degrees in the social sciences (PhD, Health Communication), natural sciences (MEd, Kinesiology) and humanities (MFA, Theatre), Dr. Carmack brings an interdisciplinary perspective to the art and science of health promotion. Her book, Well-Being Ultimatum: A Self-care guide for strategic healers - those who live in the service, leadership and healing of others (2015) examines why professionals in high-stakes and high-purpose fields are especially prone to workaholism, compassion fatigue, and burnout, and then offers an evidence-based strategic planning process to address these conditions and optimize work/life well-being. As a passionate advocate for daily activity and mindfulness practices, Dr. Carmack developed the CenteredBeing (2008) intervention to promote "daily movement and mindfulness breaks".  This CenteredBeing method was called a "New Office Habit" by the Washington Post (2012) and has encouraged over 30,000 people worldwide from 89 countries to move mindfully at their desk in order to fight the health risks of stress and sedentarism. As a well-being consultant and yoga therapist, Dr. Carmack has custom-designed well-being optimization plans for 2000+ individuals,
teams, and organizations, including the office teams of the Pan American / World Health
Organization and has trained 1000+ yoga instructors, yoga therapists and well-being coaches from throughout the U.S., Caribbean and Asia. To learn more about Dr. Carmack's research, advocacy efforts  and training programs to promote work/life well-being, please visit www.drsuziecarmack.com.