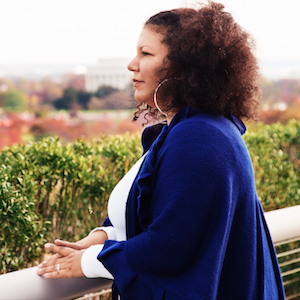 Sarah Trembath

Professorial Lecturer Literature
Degrees

MA, Howard University

BA, Temple University

Favorite Spot on Campus

Battelle Atrium

Book Currently Reading

Malawi's Sisters by Melanie S. Hatter and Rising Out of Hatred by Eli Saslow

Bio

Sarah Trembath is an editor, writer, and educator. She has been teaching college-level composition since 2008 and joined the AU faculty in 2014. As an editor, she has produced many scholarly books and journals for large publishing houses. However, she has a particular fondness for indie presses, and she releases much of her own work through them. As a writer, she often discusses race, class, and the past flowing into the present, and her work has appeared in the Santa Fe Writer's Project Quarterly, the Rumpus, Everyday Feminism, Sally Hemings Dream zine, Azure literary journal, DCist, the Washington Independent Review of Books, and the Grace in Darkness anthology of DC women writers. She has written two books: It Was the Scarlet that Did It (poems, 2019) and This Past Was Waiting for Me (poetry and creative nonfiction, 2018). As a teacher, Professor Trembath sees her purpose as helping students express critical thinking through writing. She has won several teaching awards, including Who's Who Among American Teachers (2005) for her work in secondary ed. and the Jane Stanhope Award for excellence here at AU. She currently sits on the department's Writer as Witness Committee and co-chairs the Information Literacy committee.