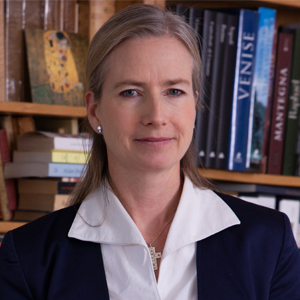 Vanessa Badre

Faculty Fellow World Languages and Cultures
Degrees

Diploma of the Institut d'Etudes Politiques  de Paris


Master's degree in Business and Tax Law  University  Paris  II  Panthéon Assas


MA in Art History  University  Paris I Panthéon Sorbonne

Bio

A graduate of the prestigious Paris Institute of Political Science (Sciences Po) and a trained attorney, Vanessa Badré has made a second career as an Art historian. Ms. Badré holds an M.A. in Art History from La Sorbonne.  Her research currently focused on the relationship between art and law during the XVIe and XVIIe centuries.
Before entering the Art world, Ms. Badré worked for more than a decade as a corporate lawyer specializing in Human Resources for the leading French automobile firms Citroen and Peugeot. She also practiced in the Human Resources Department for Colgate-Palmolive in Paris.  She has lived in Paris, London, New York, and Washington, DC. She is married to Bertrand Badré and is the mother of four children.