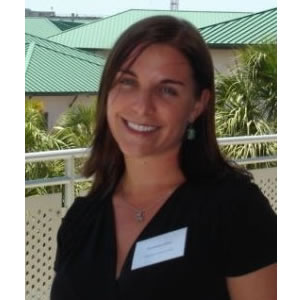 Elizabeth Victor

Adjunct Instructor Department of Philosophy and Religion
Degrees

MA, Philosophy, University of South Florida
MS, Management, University of South Florida
BA, Philosophy & Business Administration, Flagler College

Book Currently Reading

Economics and the Law: From Posner to Post-Modernism and Beyond (Mercuro & Medema, 2006)

Bio

Elizabeth is a Florida native, born and raised in Jacksonville, Florida. She completed two Bachelor's degrees at Flagler College, one in Philosophy and the other in Business Administration. After completing her MA in Philosophy and MS in Management at the University of South Florida, Elizabeth had the opportunity to participate in a NEH Summer Institute focusing on the History of Political Economy. While finishing her dissertation, she is spending the term as a Visiting Researcher at Georgetown University. Her philosophical interests have focused on the intersection of philosophy and other disciplines, particularly business theory, economics, social/political thought, and legal theory. Her current research explores the question of group agency and identity, specifically as it applies to corporations and large associations. She has taught courses focusing on ethics, communication theory, feminist philosophy, and epistemology.

Partnerships & Affiliations