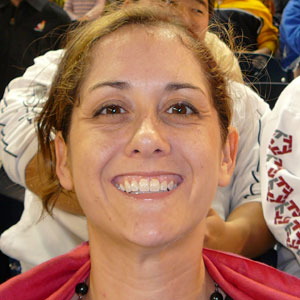 Heather Weger

Adjunct Professorial Lecturer World Languages and Cultures
Degrees

PhD, Applied Linguistics, Georgetown University
MAT, TESOL, Bilingual Education, Georgetown University
MA, Education, University of Oklahoma

Languages Spoken

German, Spanish

Bio

In addition to teaching at AU, Dr. Weger teaches English in the Intensive English Language Program at Georgetown University; she also taught English in Germany for three years. Her research interests include individual differences and SLA, identity construction in the adult learner, and teacher training. She has published several articles and presented her research at numerous national conferences. Her service experience includes chairing the Curriculum Development Committee at Georgetown in 2008-2009, coordinating the 2005 Georgetown University Roundtable on Languages and Linguistics (GURT) with Dr. Heidi Byrnes, and assisting Georgetown's Office of International Programs on their Title VI National Study on Assessment of Student Learning Abroad. In addition to her PhD in Applied linguistics, she holds an MAT in TESOL and Bilingual Education from Georgetown and a MA in Education from The University of Oklahoma.