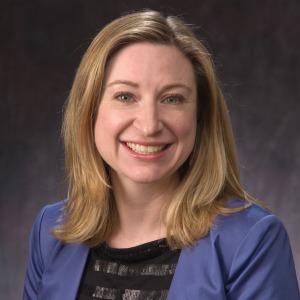 Lauren Weis

Sr Professorial Lecturer and Director of Undergraduate Studies in Philosophy Department of Philosophy & Religion
Additional Positions at AU

Director of Undergraduate Studies, Philosophy

Degrees

PhD, Boston College
MA, University of Memphis

Favorite Spot on Campus

Walking around, admiring the beautiful campus gardens

Book Currently Reading

"Black, Brown, Bruised: How Racialized STEM Education Stifles Innovation" by Ebony McGee; "How We Read Now" by Naomi Baron;

Bio

I earned a PhD in Philosophy from Boston College specializing in Continental and History of Philosophy with a focus on ethics, metaphysics and epistemology, gender studies and feminist theory. Since joining the American University faculty in 2008 in a full-time appointment in philosophy and religion, I have served as director of the Women's, Gender, and Sexuality Studies Program; founding member of the Department of Critical Race, Gender, and Culture Studies; and founding member of the AU Initiative for STEM Education, Equity and Ethics (iSE3). ISE3 is a collaborative, cross-disciplinary faculty research initiative dedicated to fostering a safe and inclusive experience for all students, designing professional development opportunities to help faculty and staff do their best work, and amplifying AU's engagement with the wider Washington, DC community through internal and external partnerships. This includes community outreach initiatives like the Washington, DC High School Ethics Bowl, for which I serve as a faculty coordinator.
Spring 2023
PHIL-105 Intro to Western Phil/Culture

PHIL-120 Do the Right Thing

PHIL-120 Do the Right Thing
Fall 2023
PHIL-120 Do the Right Thing

PHIL-120 Do the Right Thing

PHIL-420 Seminar on Ethical Theory
Scholarly, Creative & Professional Activities
Research Interests
History of Philosophy, Feminist Theory, Continental Philosophy, Theory of Ethics, Metaphysics, Epistemology