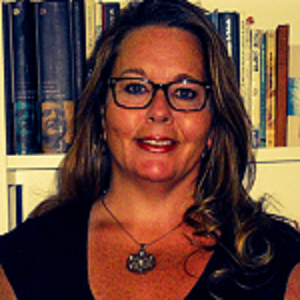 Tonia Wind

Professorial Lecturer World Languages and Cultures
Degrees

Ph.D., The University of Georgia
Romance Languages
Concentration: Spanish and Portuguese (double major)
Dissertation: Negotiations of Crossing, Dislocation and Rootedness: Perspectives on (Re)memory, Spirituality and Gender in Black Women's Literature of the Americas

Graduate Certificate in Latin American Studies, The University of Georgia

M.A., Pontifical Catholic University of Goias (Brazil)
Concentration: Literature and Literary Criticism
Thesis: Mosaicos de Culturas de Leitura e Desafios da Tradução na Literatura Infantil

B.A., Georgia State University
Spanish (Major) - Concentration in International Commerce. English (Minor)

Favorite Spot on Campus

In class! :)

Bio

Dr. Wind joined the faculty of the Department of World Languages and Cultures in 2015 as the Portuguese Language Program Coordinator and Professorial Lecturer of Portuguese and Spanish. Prior to coming to AU, Professor Wind held the position of Assistant Professor in the Department of Languages and Literature at the Pontifical Catholic University of Goiás in Brazil.

Dr. Wind's areas of academic research interest are inter-disciplinary in nature, focusing primarily on Afro-Hispanic and Afro-Brazilian literature and culture, as well as studies related to race and identity, gender, religion & spirituality, and multiculturalism throughout the Americas.