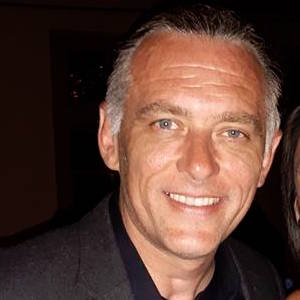 Buck Woodard

Professorial Lecturer Department of Anthropology
Degrees

Ph.D. Historical Anthropology, College of William & Mary; M.A. Cultural Anthropology, College of William & Mary; B.F.A. Virginia Commonwealth University

Bio

Buck Woodard is a cultural anthropologist specializing in historical and applied research, with interests in ethnographic and ethnohistorical writing, and ethnological study of indigenous North America. His research areas include cosmology and ritual life, heritage tourism, kinship, material culture, political economy, and world-systems theory. Currently, Dr. Woodard is continuing fieldwork among Algonquians and Iroquoians in Oklahoma, New York, and Virginia. There, research topics include kinship and matrilineal socio-political organization in opposition to state-level structures, revitalization of language use and food ways, and the ways in which the preservation of heritage resources play out in issues of sovereignty and public representation. Data from this fieldwork are contributing to an interdisciplinary working group Community-Engaged Scholarship (CES) in Indian Country. Recent work in material culture research include a fellowship (2014) and interdisciplinary collaboration (2017) to study Algonquian objects at the Ashmolean Museum of Archaeology and Art in Oxford, UK, a visiting position (2015-17) at the Muscarelle Museum of Art, and grants with the National Park Service (2016) and the Conservation Fund (2019). Previously, Dr. Woodard directed the Colonial Williamsburg Foundation's American Indian Initiative (2008-17) and Historic Jamestowne's Indigenous Chesapeake (2009-14). Both museum programs were applied public anthropology, utilizing ethnographic fieldwork and civic engagement to collaborate with federally acknowledged and state-recognized American Indian communities. He is the co-author of "Building the Brafferton: The Founding, Funding, and Legacy of America's Indian School," an illustrated volume released in 2019.
Spring 2021
ANTH-235 The Buried History of the U.S.

ANTH-235 The Buried History of the U.S.

ANTH-544 Topics in Public Anthropology: Engaging Native America
Summer 2021
ANTH-235 The Buried History of the U.S.
Fall 2021
ANTH-225 Language & Human Exper

ANTH-225 Language & Human Exper

ANTH-439 Culture, History, Power, Place: Native Peoples of N. America