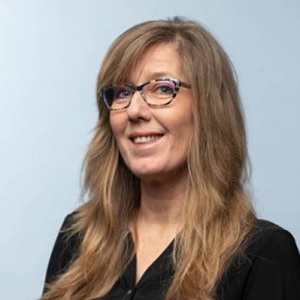 Rhonda Zimlich

Professorial Lecturer Department of Literature
Degrees

MFA Writing
BS Environmental Science

Favorite Spot on Campus

The benches in front of Battelle

Bio

Rhonda Zimlich teaches writing in many forms. In her own writing, she explores intergenerational trauma and the unbreakable spirit of youth. She has received awards for her work, including the 2021 Mental Health Fiction Award from Please See Me, the 2020 Nonfiction Award from Dogwood Journal, and honorable mention The Best American Essays of 2021, and others. For links to her publications, visit www.rhondazimlich.com When she's not bragging about her awards and publications, she loves teaching. In fact, the students at American University are among her favorite people. You can often find her fraternizing with students at The Bridge and The Dav, where coffee and camaraderie collide. She also hosts office hours in Battelle where you can pluck a free sticker from her door. And she welcomes emails and visits during the semester and during breaks.
Spring 2023
LIT-107 Creative Writing Across Genres

WRT-101 College Writing Seminar

WRT-101 College Writing Seminar
Fall 2023
LIT-403 Creative Writing: Nonfiction

WRT-101 College Writing Seminar

WRT-101 College Writing Seminar