Public Health Alumni Perspectives
About Our Alumni
Graduates of the Public Health Program find success in a variety of jobs and in graduate school—the We Know Success website tracks data showing where our students are working, or if they are attending graduate school, within six months of graduation.
The blended liberal arts and practice-based approach to public health places a strong emphasis on skills that our students bring to their work after graduation, including:
Effective communication

Critical thinking

Research methodology and analysis

Ethical judgment and decision-making

Application of public health knowledge and concepts to real-world settings

Cultural competence and interpersonal skills
The Public Health Scholars Program provides an unsurpassed undergraduate experience and emphasizes applied practice-experience through the study abroad, service-learning, and internship requirements, which give students the opportunity to work in the field with public health professionals as they earn their degree.
Through the varied options, the Public Health Scholars Program provides rigorous preparation for advanced study in public health, law, medicine, and related fields.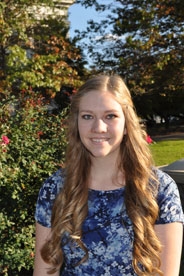 Alexa Edmeier
I am incredibly thankful that I chose AU and that I chose the Public Health Scholars Program because it has afforded me unique and invaluable opportunities to forge relationships with my peers and faculty members, and has prepared me well for a position in the public health field.
After graduation, I worked as a Research Assistant for the Health and Medicine Division of the National Academies of Sciences, Engineering, and Medicine (NASEM). I supported the Forum on Medical and Public Health Preparedness for Catastrophic Events and the Standing Committee on Medical and Public Health Research During Large-Scale Emergency Events. Prior to joining NASEM, I spent three months in Guinea as a Public Health Educator with Peace Corps, where I worked to improve maternal and child health at the individual and community levels. Currently, I am pursuing an MS in Epidemiology at Johns Hopkins University.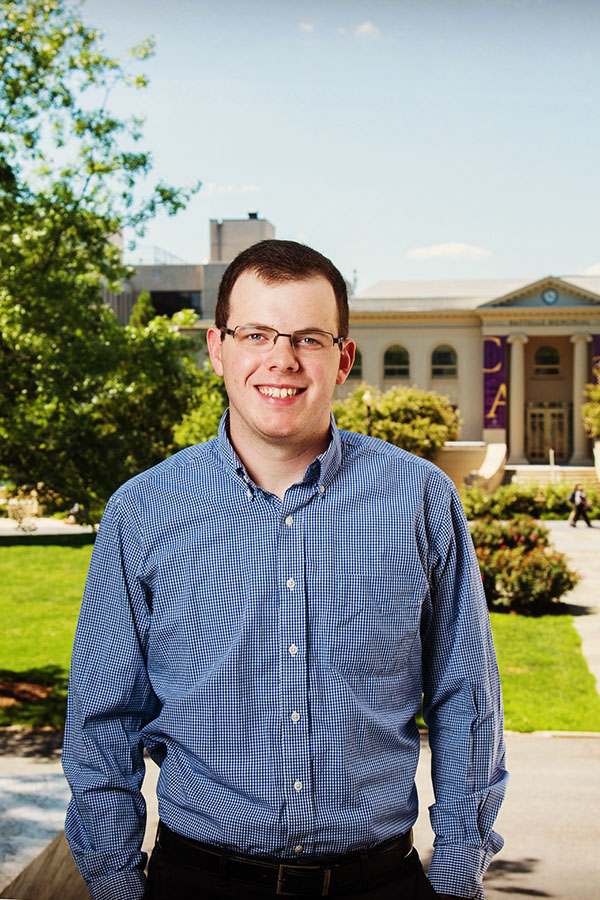 Wyatt Bensken
The scholars program was more than just a program but really became a family for me and graduating was an incredibly bittersweet time. After graduating I started in a post-baccalaureate fellowship at the National Institutes of Health (NIH) right up the road from AU in Bethesda, MD. This training program prepared me for graduate school and I am currently pursuing a PhD in Epidemiology at Case Western Reserve University in Ohio.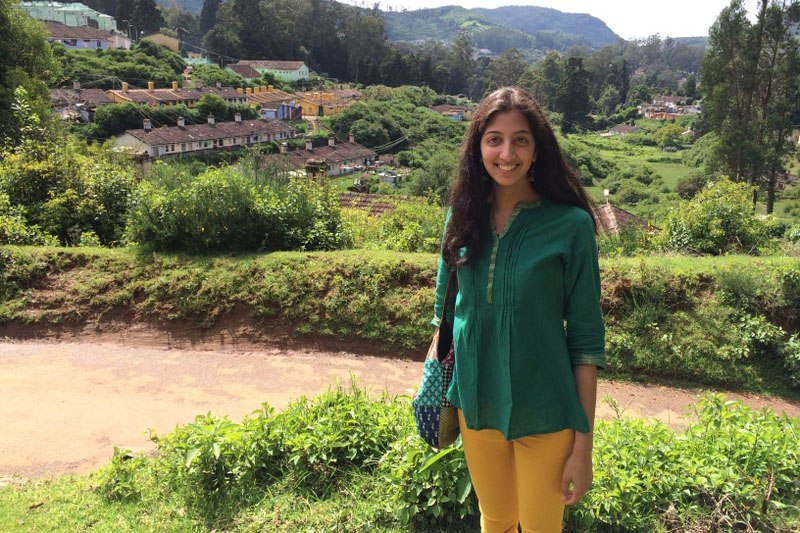 Devki Gami
After graduation, I served with City Year DC, an education organization that provides support in under-resourced schools to help students reach their full potential and increase graduation rates. I tutored and mentored students in a DC public school, and I used my public health background to understand the health disparities that students in high poverty communities face.
I am currently a medical student at the Lewis Katz School of Medicine at Temple University in Philadelphia. I am also pursuing a MA in Urban Bioethetics so I can continue to engage with the challenges urban communities face in the context of public health and healthcare. 
I will always be glad that I participated in the Public Health Scholars program because of the opportunities it gave me to pursue my interests within public health. The support from our director and faculty advisors is phenomenal, as they truly care not only about tailoring the program to our best interests, but getting to know us on an individual level. I experienced three years of college with a cohort of highly motivated students that had diverse populations but were linked by the common goal of immersion in the field of public health.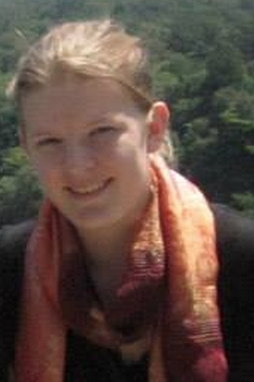 Kara-Anne Suvada
I am so thankful to have participated in the Public Health Scholars program at AU because of the many opportunities I was exposed to and the friendships I developed. I graduated in May 2017 with a BS in public health, as well as minors in statistics and biology. I am now working as a Public Health Analyst at RTI International, a research position which I would not have been offered if not for the outstanding guidance, support, and faith of many professors, advisors, peers, and specifically our program director, Dr. Hawkins. One of my most cherished parts about public health at AU is the mentorship, friendships, and passion for service that are fostered both within and outside of the public health scholars program.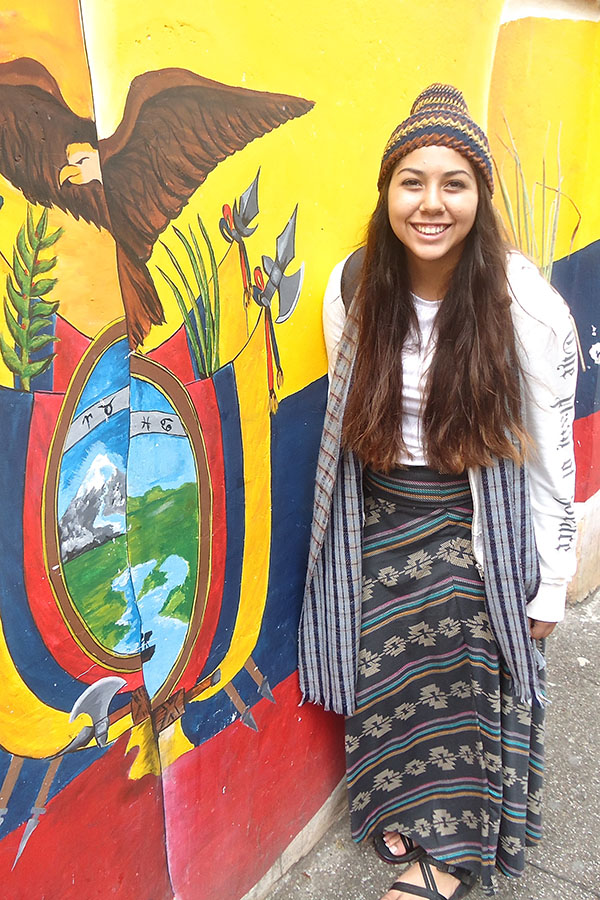 Emilie Ryan-Castillo
As a first generation student, I had no idea what to expect when coming to college. Luckily for me, I was accepted to the Public Health Scholars program, which provided supports and gave me the resources I needed to succeed in college. During my time as a Public Health Scholar, I was able to volunteer at MedStar Georgetown University Hospital in the pediatrics department, study abroad in India as a Gilman Scholar, and intern at White Ribbon Alliance. I graduated from American University in 2017 with a BS in Public Health and a Minor in Biology. I am currently employed at FHI 360 as a Program Associate for their National Prevention of Diabetes and National Collaborative on Childhood Obesity. In this role, I provide administrative assistance on contracts with the NIH and CDC that evaluate and implement interventions for diabetes and obesity in the United States.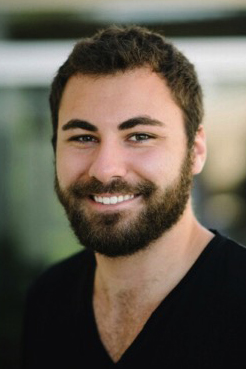 Morgan Wright
I hail from Des Moines, Iowa and graduated with a BS from the 3-Year Public Health Scholars program at American University in 2017. Currently I am completing my MPH, with a focus in Community Health Promotion at the University of Minnesota in Minneapolis. I loved my time at American University and how the field of public health is very broad and allows for everyone to find their own passion. In graduate school, I am conducting research into health disparities of prostate cancer in gay and bisexual men. I use the knowledge and skills I learned from my time at AU every day.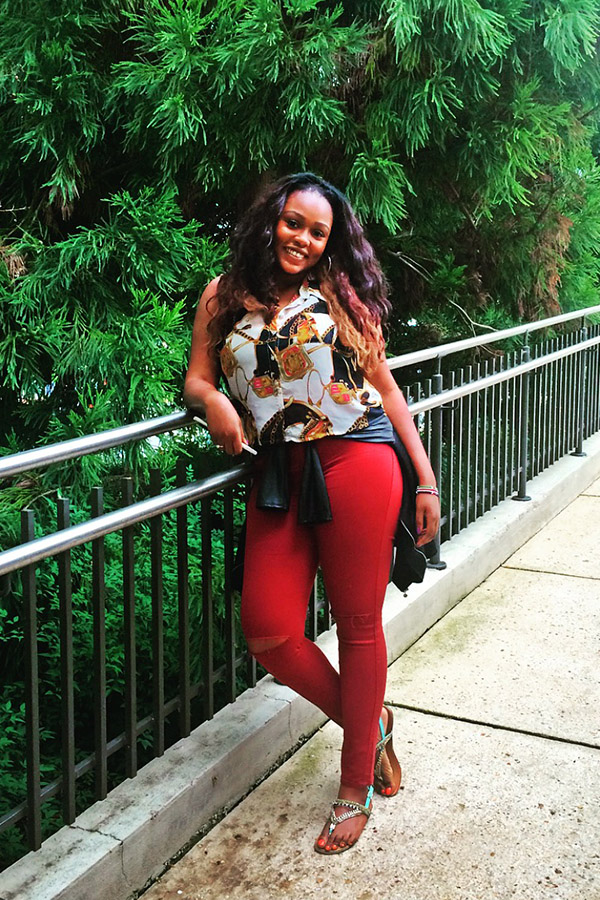 Wanjiku (Shiko) Wambaa
During my three years I was not only able to get my BS in Public Health from one of the top universities in Washington DC, but also completed the Pre-Medical Track, spend a semester in Kenya, conduct research with a professor, intern attend several Global/Public Health conferences and of course, explore the countless fun activities in the city. Though I received admission to an MS in Global Health program at Georgetown University here in DC I decided to defer for a year and spend the year researching full-time. The fall after graduation, I started a position at Georgetown University doing HIV/AIDS research. I am considering applying to PhD programs in the near future so that I may be able to continue research on communicable diseases that have become a public health burden to the sub-Saharan countries.