Research
Immigrants Held in Solitary, Often for Weeks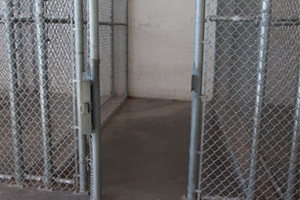 American University's Investigative Reporting Workshop filmaker-in-residence Catherine Rentz and New York Times writer Ian Urbina reported in an article for The New York Times that about 300 immigrants are held in solitary confinement at the 50 largest detention facilities nationwide overseen by Immigration and Customs Enforcement officials, according to new federal data.
Nearly half are isolated for 15 days or more, with about 35 detainees kept for more than 75 days, the article said. The records do not indicate why immigrants were put in solitary.
The federal data shows the first public snapshot of the number of immigrants held in solitary, how long they were there and how many had health issues, the article said. Read full article here.
Homeland Security Secretary Janet Napolitano said she asked officials to give her more information about immigrants being held in solitary confinement. Napolitano's call came in response to the article written by IRW's Rentz and The New York Times Urbina. 
The Workshop will produce video and radio reports about immigrants in solitary confinement in the weeks to come.