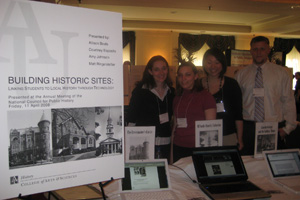 Poster presentation of History 730 practicum
projects at the 2008 National Council on Public
History annual meeting in Louisville, KY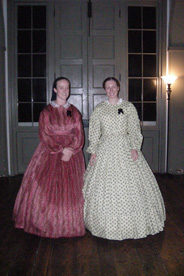 Public history seminar service project at Arlington House,
The Robert E. Lee Memorial, National Park Service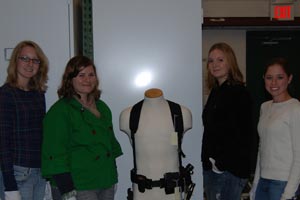 Cataloging collections at the National Law
Enforcement Museum, Washington, D.C.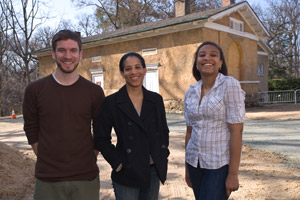 Slave Quarters at Arlington House, NPS
HIST 730 Practicum Project: Interpreting the Lives
of Enslaved People of Color at Arlington House. 
Will Tchakiridis, Katrina Lashley and Alexandra Lane
wrote a comprehensive furnishing and interpretive for
the winter and summer kitchens and dwelling quarters.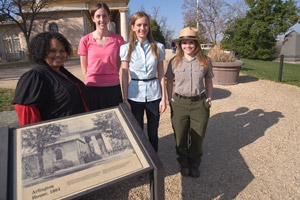 Arlington Wayside Team, 2009
Gradaute students in the Public History Practicum
(2008-2010) researched and wrote wayside
interpretive signs for Arlington Cemetery and
the grounds of Arlington House.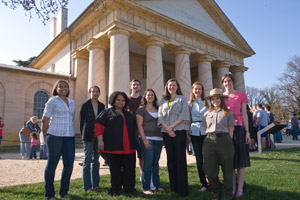 Arlington House, NPS
Between 2008 and 2010 three teams of
graduate students worked at Arlington House
to research and help interpret the National Park Site.
Lauren Stelzer (MA '09) and Loren Miller (PhD candidate) get
ready to present at NCPH poster session in Portland, Oregon, 2010.