4400 Massachusetts Avenue NW
Washington
,
DC
20016
United States
2022 Israeli Writer Series
American Universisty's Spring 2022 Israeli Writer Series brings influential Israeli writers virtually to the American University campus. Through public lectures and literature master classes we will experience Israeli identity through the eyes and ears of some of its most important cultural voices. The 2022 Israeli Writer Series is co-sponsored by the Center for Israel Studies, Department of Literature and the Jewish Studies Program and made possible through the generosity of the Knapp Family Foundation.
David Grossman, More Than I Love My Life
March 15, 2022, 1:00 p.m. ET.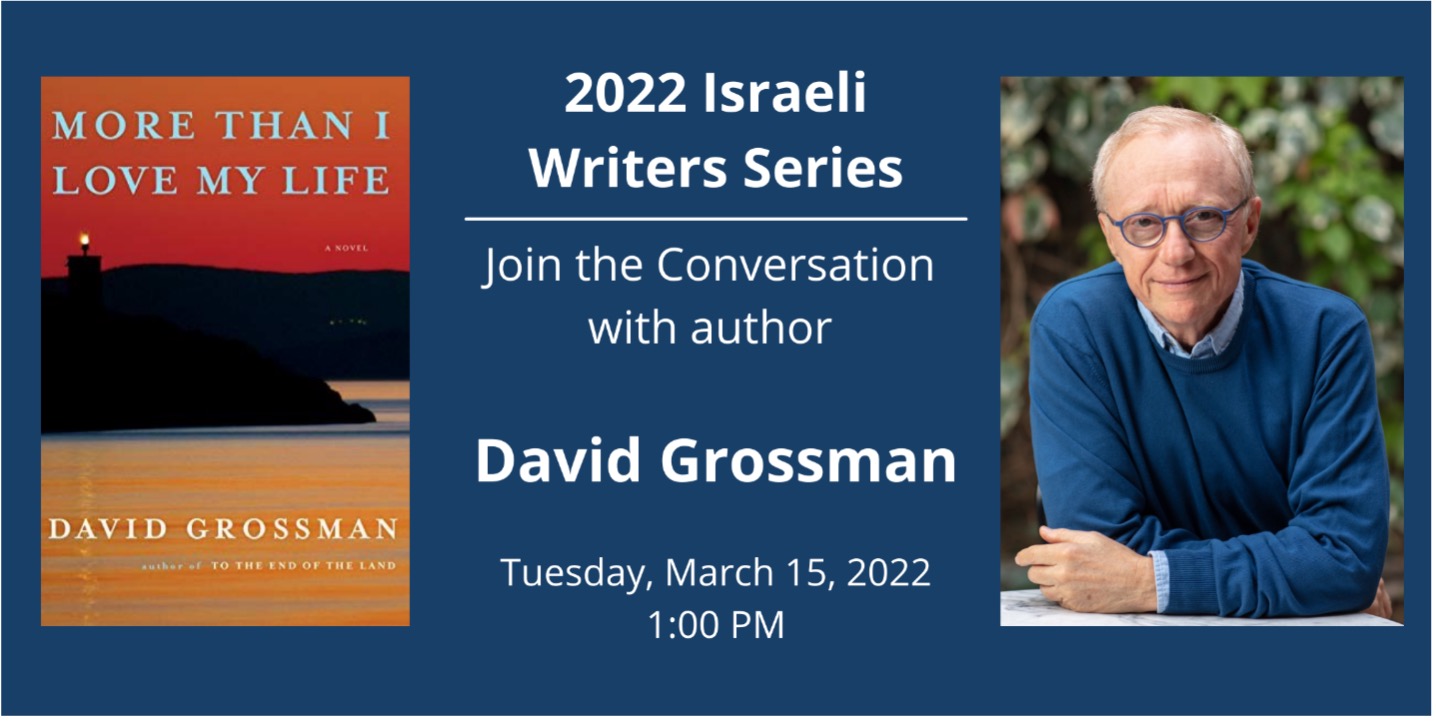 To kick off the series, on March 15 best-selling author David Grossman discusses his latest novel, More than I Love My Life, in conversation with Michael Brenner, Seymour and Lillian Abensohn Chair in Israel Studies. Listen in as a renowned writer shares his thoughts on the art of storytelling, inventing real people and telling old stories with new words.
Born in Jerusalem in 1954, David Grossman is one of Israel's leading writers. He has been wrestling with the trauma of war and the prospects for peace, as well as love, jealousy, and family relationships for more than three decades. In his first novel, SEE UNDER: LOVE, he grappled with the legacy of the Holocaust. In The Yellow Wind he foresaw the explosive first intifada, and in his bestselling To the End of the Land, he hauntingly portrayed a mother's love for her son in a time of conflict.
Host/Interlocuteur: Michael Brenner
Grossman is the author of nineteen books that have been translated into forty-five languages around the world. His work has appeared in The New Yorker, and several of his books have been adapted to international stage and screen productions. The opera based on Falling Out of Time is scheduled to premiere at Carnegie Hall, in May 2022.
Among many other honors and awards, Grossman was the winner of the 2017 Man Booker International Prize for A Horse Walks into a Bar, and the 2018 Israel Prize, considered to be the State's highest honor. His latest novel, More Than I Love My Life, was published internationally in 2020-21 to his best reviews ever. The Frankfurter Allgemeine writes, "David Grossman is simply the greatest living novelist."
Rutu Modan, Tunnels  
March 21, 2022, 1:00 p.m. ET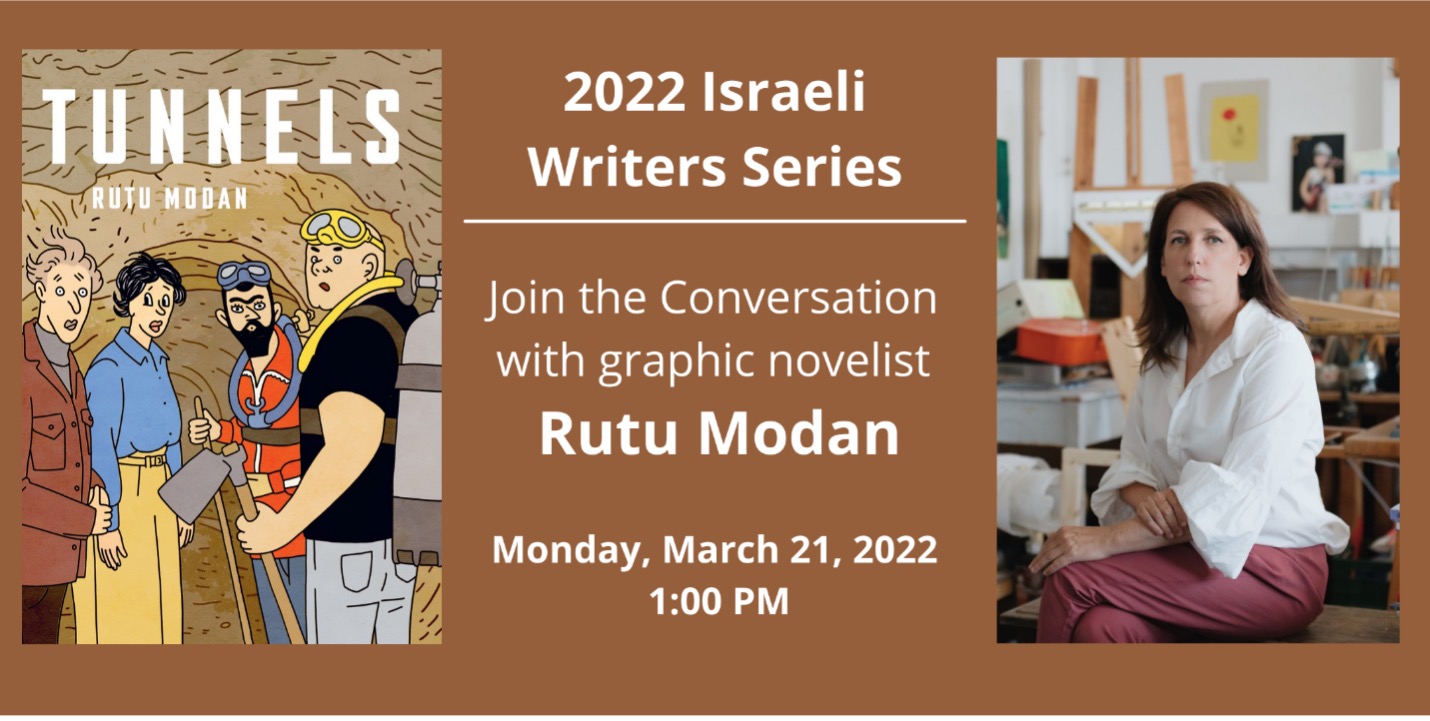 Raiders of the Lost Ark meets present-day Israeli-Palestinian relations, with a side of family drama and history! Writer/illustrator Rutu Modan's latest book, a mesmerizing archeological adventure told through the pages of a graphic novel, is a best-seller by an award-winning artist and raconteur.
Rutu Modan graduated with distinction from Israel's premier art school, the Bezalel Academy of Art and Design, and is the author/illustrator of several graphic novels and children's books and many short stories, as well as editing the Hebrew edition of MAD magazine. She comes from a distinguished family that includes well-known scientists and doctors. In addition to garnering awards for a number of her books and stories, Modan was chosen as an outstanding artist of the Israel Cultural Excellence Foundation in 2005. She lives and works in Tel Aviv.
Host/Interlocuteur: Lauren Strauss
Ayelet Tsabari, The Art of Leaving
March 31, 2022, 1:00 p.m. ET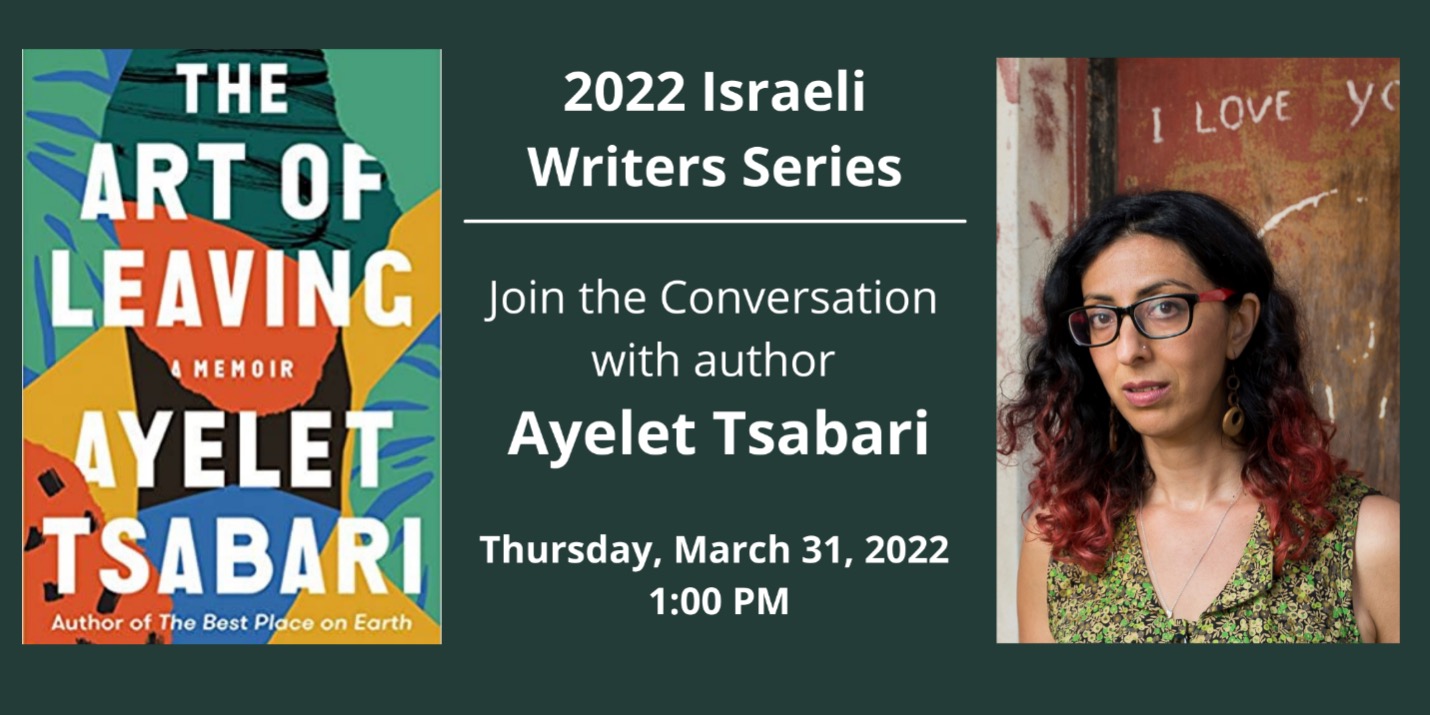 Ayelet Tsabari's celebrated memoir, named "one of the best books of the year" by Kirkus Reviews, has won multiple awards since its publication in English in 2019. Tsabari traces her journey around the globe from New York to India, in search of a way out of her grief at the loss of her father when she was young, and sharing other profound reflections on life along the way. Born to a large Yemenite Jewish family in Israel, Tsabari's unique history leads her to memorable and universal truths.
Ayelet Tsabari is the author of The Art of Leaving, winner of the Canadian Jewish Literary Award for memoir and several other awards and accolades. Her first book, The Best Place on Earth, was a New York Times Book Review Editors' Choice and has been published internationally. It also won the prestigious Sami Rohr Prize for Jewish Literature. In addition to her writing, Tsabari has studied photography and filmmaking and has won awards for documentary film. She lives and teaches in Ontario, Canada, and also teaches Creative Writing at Bar Ilan University in Israel.
Host/Interlocuteur: Lauren Strauss
Maya Arad, The Hebrew Teacher
April 18, 2022, 1:00 pm ET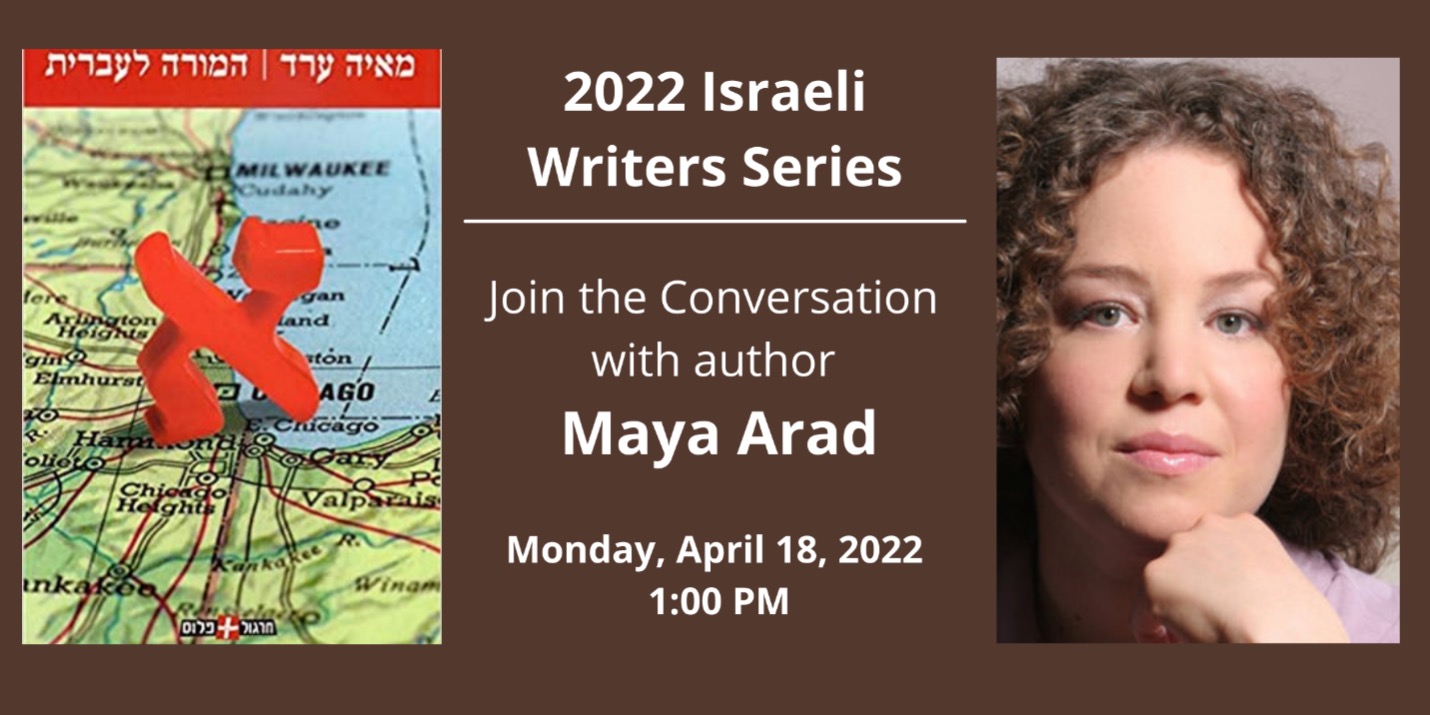 A conversation with Israeli Writer Maya Arad concludes American University's Spring 2022 Israeli Writers Series. On the face of it, Arad's novella, The Hebrew Teacher, is a laser-sharp takedown of academic politics and on-campus trends, entwined with the politics of the Israeli-Palestinian conflict. But her story covers much deeper, broader issues as well – the role of languages, like Hebrew, that "live in translation" in diaspora, and the personal aspirations and disappointments of her sensitively drawn characters.
Maya Arad is a best-selling Israeli writer living in Palo Alto, California. She is a graduate of Tel Aviv University and the University of London, with degrees in Classics and Linguistics. Arad has been a writer in residence at the Taube Center for Jewish Studies at Stanford University since 2014. She is the author of 10 Hebrew books spanning many genres – novels, novellas, a novel in verse, crime fiction, and non-fiction. They include Another Place, A Foreign City, Seven Moral Failings, Short Story Artist, Our Lady of Kazan, and The Hebrew Teacher.
Host/Interlocuteur: Lauren Strauss