2018 Center for Israel Studies
• 70 years of Israeli statehood
• 20 years of CIS 
In 1998, Shimon Peres inaugurated the first center for Israel Studies in the country at American University.

Center for Israel Studies
4400 Massachusetts Avenue NW
Washington
,
DC
20016-8038
United States
Israel News and Views:
Students-only falafel Lunch
Tuesday, November 27, 11:30 AM-12:30 PM
AU Battelle History Lounge, Room 130
RSVP: Free Falafel Lunch
Global Israel: Japan
Event Only For AU Student, Faculty/Staff, and Friends of The Center
Wednesday, November 14, 6:00-8:00 PM
Former Residence of Japanese Ambassador, 2516 Massachusetts Ave. NW
RSVP: Global Israel - Japan
When Nature Becomes Ideology:
Lifta's Silence and the suburban landscape of Jerusalem
Friday, November 16, 1:00-2:30 PM
Battelle Tompkins Humanitites Lounge, Room 228
RSVP: When Nature Becomes Ideology Presentation
"Can the Hebrew Language survive its own revival?" with meir shalev
Monday, December 3, 7:00-8:30 PM
AU SIS Abramson Family Founders Room
RSVP: Hebrew Language Discussion
About the Center for Israel Studies (CIS)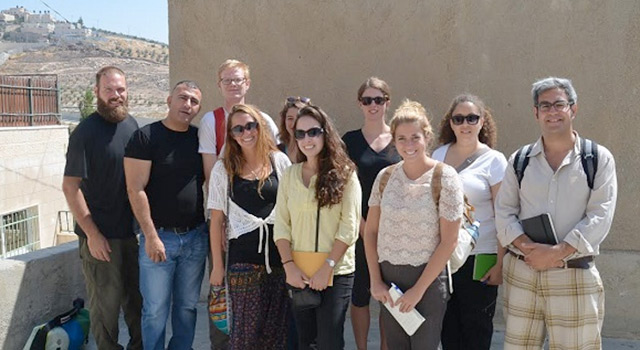 AU's Center for Israel Studies (CIS) is a nationally known pioneer and leader in the growing academic field of Israel Studies. Our approach is multi-disciplinary, going beyond the Arab-Israeli conflict to study modern Israel's history, vibrant society, culture, multiethnic democracy, and complex geopolitical challenges. The center sponsors frequent public programs, including conferences, discussions, lecture series, performances and exhibits, in addition to the Minor in Israel Studies.
We invite you to be a part of the growth of our center by attending our programs and offering your support. Your commitment and generosity will ensure that CIS will continue to serve as a model throughout the nation in this growing field.
Dedication from Shimon Peres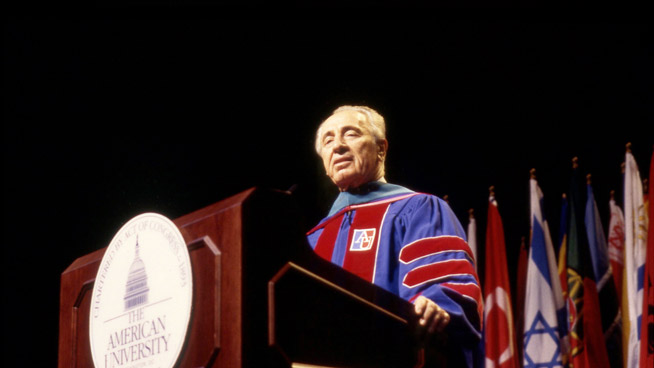 "Let me congratulate American University on your creation of a Center for Israel Studies. It is a timely and imaginative initiative in exploring Israel's many contributions to human dignity and progress in our country's 50 years of existence. You will help to bring together Israeli and American scholars, writers, artists, and scientists to share their knowledge and face the challenges of the new global era. This is a commendable idea and worthy of the widest support."

—Shimon Peres, former prime minister and president of Israel, giving a speech at AU's commencement after receiving an honorary doctorate.