With a master's degree from American University you will learn how to use data to make accurate predictions, solve problems, and drive change in any industry. Our collection of programs will help you develop the most sought-after specialties in any corner of the evolving field of data sciences. Discover which program is right for you.
MS in Data Science
MS in Biostatistics
MS in Computer Science
MA in Economics
MA in International Economics
MS in Environmental Science
MA in Mathematics
MS in Quantitative Analysis
MS in Statistics
Certificate in Data Science
MS in Data Science
Across public, private, and nonprofit sectors, big data is making a big difference. Those with the right skills will lead this change. American University's MS in Data Science offers students these skills through a diverse set of courses in a flexible, innovative learning space that takes full advantage of the Washington, DC, location.
MS in Biostatistics
Prepare for a rewarding career as a biostatistician in the medical and health sciences, pharmaceutical industries and international health services with our one-of-a-kind PSM program that offers health policy, computational, and management tracks.
MS in Computer Science
In this program, you will master theoretical and practical aspects of computer technology by studying programming languages, software engineering, computer architecture, artificial intelligence, simulation, and modeling. Make your degree fit your intellectual interests and career goals by selecting one of three tracks of specialization: applied computer science, game and computational media, and data science.
MA in Economics
With distinct tracks in applied economics, development economics, gender analysis in economics, and financial economic policy, our policy-oriented program helps you develop the vital understanding of markets, monetary forces, human action, and organizational behavior as you prepare for a career as an economist in the public or private sector.
MA in International Economics
While similarly structured to our MA in Economics, this interdisciplinary degree, which combines the expertise of the College of Arts and Sciences with the renowned of the School of International Service, focuses on global trade and finance and gives you an in-depth understanding of the actors and institutions shaping international trade and financial developments and policies.
MS in Environmental Science
With advanced coursework in climate modeling, conservation, and the statistics necessary to inform science-based policy, our degree in environmental science teaches students how to confront the most pressing environmental challenges facing the world today.
MS in Quantitative Analysis
Learn how to use mathematics to understand and predict behavior and events with our two-year interdisciplinary program. To ensure your success, the degree combines rigorous training in mathematics with coursework in management and professional skills.
MA in Mathematics, Information and Security
The 30-credit track, within the MA mathematics degree, combines courses in theoretical and applied mathematics, data science, and information technology to provide students with a unique education in theoretical understanding, coupled with practical experience. No other program in the DC area encapsulates all three areas of study.
MS in Statistics
Our degree in statistics has two tracks: mathematical statistics for those intending to pursue a doctorate and applied statistics for those who want a terminal degree. We prepare you to use statistics to affect meaningful change in various research areas including evolutionary biology, computational, genocide, and more.
Certificate in Data Science
Our certificate program is your key to a lucrative career in data science. In just four classes, you'll gain the core technical proficiencies needed to transform data into decisions and position yourself for advancement in any industry.
Alum Drives Change in Haiti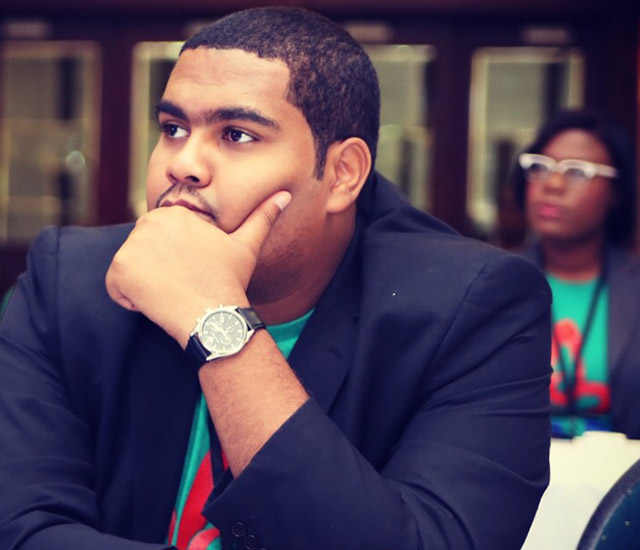 Marc Alain Boucicault, CAS/MA '15
I create vital innovative tools to boost growth and foster development.
After graduation, Marc Alain returned to Haiti, where he works as an operations analyst for the Inter-American Development Bank. He and his colleagues created Groupe ECHO, the first youth-led venture capital fund in Haiti. He also co-founded HFund, a closed-ended micro-venture capital firm. A Fulbright scholar, he teaches economics at College les Oliviers.
Make the Most out of Your Master's Degree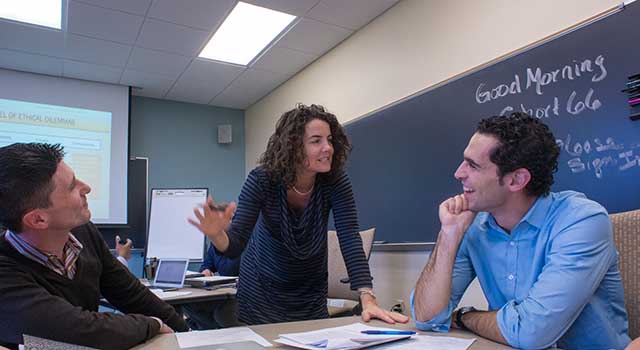 Personalized Experience
Benefit from close relationships with faculty and personalized attention in coursework, research, intellectual development, and career guidance.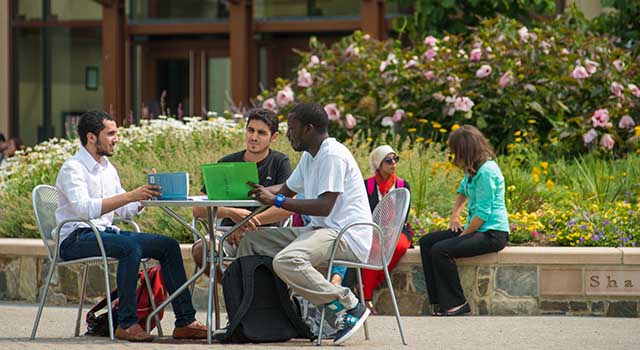 Flexibility
Tailor your degree to fit your interests and lifestyle. Gain expertise in a select area of data sciences as you set your own pace with weekend classes, flexible scheduling, and online opportunities.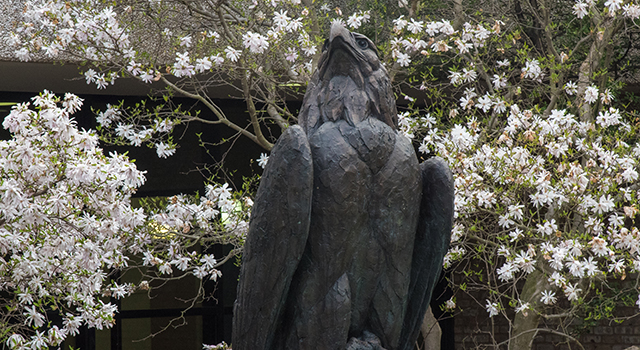 Outcomes
Join a cohort that knows how to succeed. 100% of our grads are working, in grad school, or both and 75% make more than $60K just six months after graduation.