Literature
4400 Massachusetts Avenue NW
Washington
,
DC
20016-8047
United States
Writer as Witness Colloquium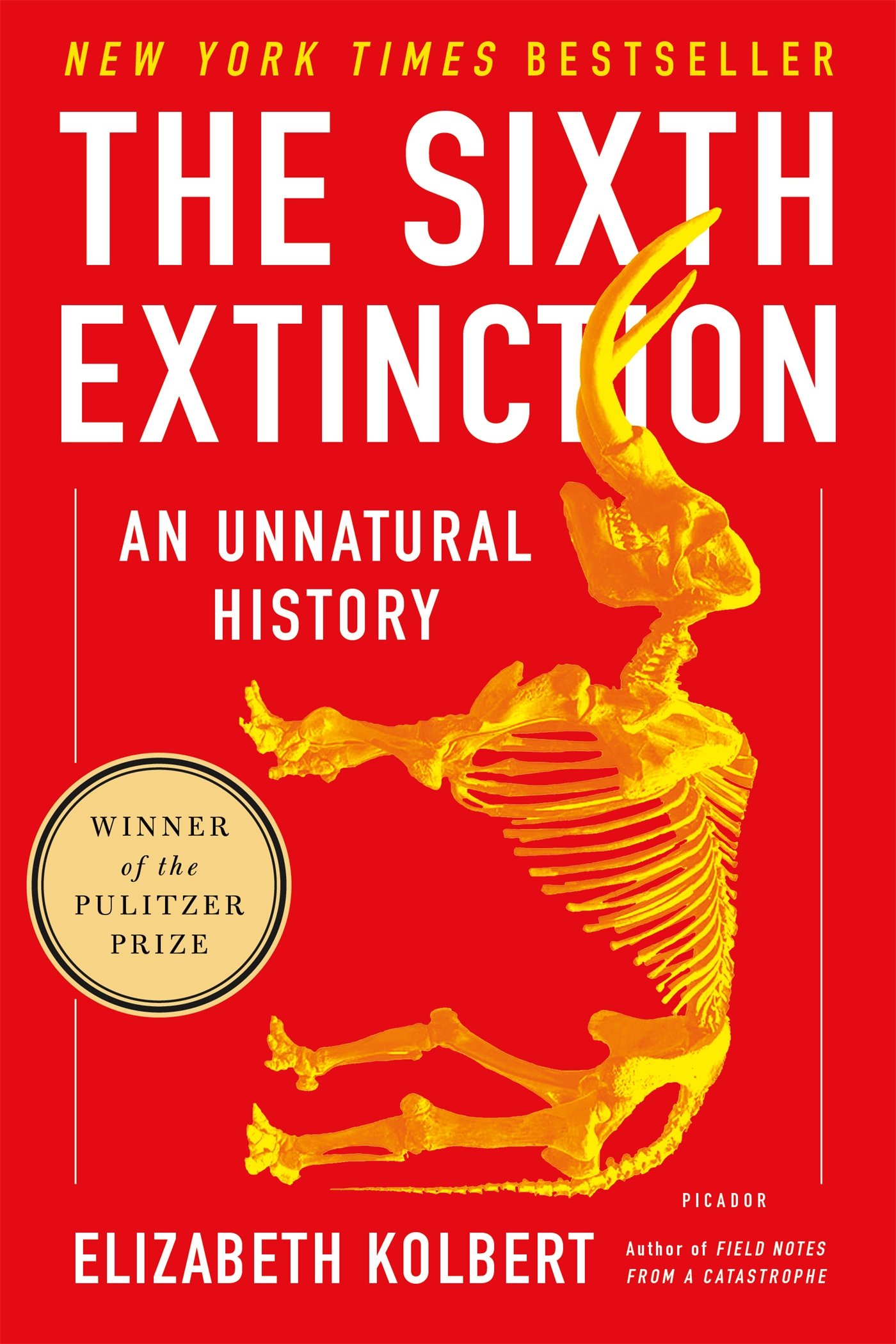 Colloquium:
Bender Arena, Wed., Sept. 4, 8:00 p.m.
Book Orders:
The Sixth Extinction: An Unnatural History at AU Campus Store (link forthcoming)
To set the stage for your first year here at AU, we have chosen a book that we call our "community text" for you to read before you arrive in August. You and your classmates will discuss the book and write about it in your College Writing class. The Writing Studies Program and the Campus Store will also sponsor an essay contest to honor the best writing inspired by the community text.The conversations we develop around the challenging themes that define our community texts unify our students and faculty in an intellectual experience. When we ask tough questions, explore controversy, listen to one another respectfully, and sharpen our claims, we illustrate how writing is a social act at the heart of an academic community. Welcoming our text's author to campus to discuss their work is an essential part of that shared intellectual experience.
We're excited to announce this year's choice: Elizabeth Kolbert's The Sixth Extinction: An Unnatural History, winner of the 2015 Pulitzer Prize in the General Nonfiction Category. Elizabeth Kolbert has been a staff writer with The New Yorker since 1999, and she has won multiple writing awards and honors. We will bring Ms. Kolbert to campus this fall for the twenty-second annual Writer as Witness Colloquium on Wednesday, September 4 at 8:00 p.m. in Bender Arena. She will address the American University community and meet with students and faculty to discuss the book, as well as the craft, artistry, and research that went into its creation.
In reviewing The Sixth Extinction for the New York Times, former Vice President Al Gore says, "Elizabeth Kolbert has established herself as one of our very best science writers. She has developed a distinctive and eloquent voice of conscience on issues arising from the extraordinary assault on the ecosphere." Kolbert walks readers through scientific studies and takes us to the frontlines where researchers are studying and combatting the effects of global warming on sea and land life.  Kolbert's deep research and compelling, lucid prose, as well as her engagement with one of the most important issues of our time, will provide rich material for College Writing classes.
Student Essay Competition
Open to all Writing Studies students. Sponsored by the Writing Studies Program and AU Campus Store.
For more information, please contact Adam Tamashasky, chair of the Writer as Witness committee, at tamashas@american.edu.
Previous Writer as Witness Texts
Strangers in Their Own Land: Anger and Mourning on the American Right, by Arlie Russell Hochschild, National Book Award finalist
We Gon' Be Alright: Notes on Race and Resegregation, by Jeff Chang, the Northern California Nonfiction Book of the Year
Notes from No Man's Land, by Eula Biss, winner of the Graywolf Press Nonfiction Prize and the National Book Critics Circle Award for Criticism.
The Good Soldiers, by David Finkel, a "Best Book of the Year" for the New York Times, Chicago Tribune, the Boston Globe, the Christian Science Monitor, and others, and the winner of the Helen Bernstein Book Award for Excellence in Journalism.
The Devil's Highway: A True Story, by Luis Alberto Urrea, a Pulitzer Prize Finalist and winner of the Lannen Literary Award.
Savage Inequalities, by Jonathan Kozol, a finalist for the National Book Critics Circle Award.