Literature
4400 Massachusetts Avenue NW
Washington
,
DC
20016-8047
United States
Writer as Witness Colloquium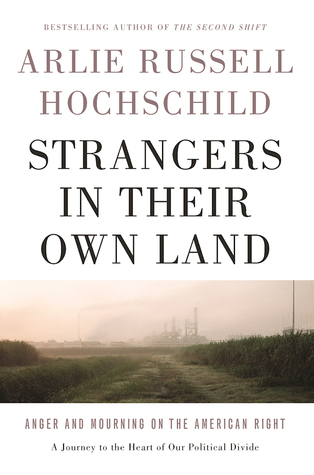 Colloquium:
Bender Arena, Wed., Sept. 5, 8:00 p.m.
Book Orders:
Strangers in Their Own Land: Anger and Mourning on the American Right at AU Campus Store
To set the stage for your first year here at AU, we have chosen a book that we call our "community text" for you to read before you arrive in August. You and your classmates will discuss the book and write about it in your College Writing class. The Writing Studies Program and the Campus Store will also sponsor an essay contest to honor the best writing inspired by the community text. The dialogue we develop around the challenging themes that define our community texts unifies our students and faculty in an intellectual experience. When we ask tough questions, explore controversy, listen to one another respectfully, and sharpen our claims, we illustrate how writing is a social act at the heart of an academic community. Welcoming our text's author to campus to discuss their work is an essential part of that shared intellectual experience.
We're delighted to announce this year's choice: Arlie Russell Hochschild's Strangers in Their Own Land: Anger and Mourning on the American Right. We will bring Dr. Hochschild to campus this fall for the twenty-first annual Writer as Witness Colloquium on Wednesday, September 5, at 8:00 p.m. in Bender Arena. She will address the American University community and meet with students and faculty to discuss the book, as well as the craft, artistry, and research that went into its creation. 
As a sociologist, Hochschild begins her book with questions about why working-class White voters in the American South have, largely, left traditionally labor-friendly candidates in favor of ultra-conservative ones. Because, Hochschild feels, those politicians often advocate measures that harm the working class, working-class Tea Party members embody a paradox—one that she seeks to understand through field research and critical thinking. Her inquiries take her to Bayou D'Inde in Louisiana into a working-class community in a region known as the Chemical Belt. During several years of interviews and source-based research, she learns about the history of the area, the personalities of the community members, the innumerable labor-related and environmental emergencies they face, and—eventually—the reasons behind the appeal that conservative politicians wield in the area. The Writing Studies Program feels the book both reflects and will stimulate excellent thinking and research, as well as skilled academic writing. 
Student Essay Competition
Read Writer as Witness 2017 winner Christie Na's essay, "Invis-ABILITY."
Open to all Writing Studies students. Sponsored by the Writing Studies Program and AU Campus Store.
For more information, please contact Lacey Wootton, Director of the Writing Studies Program, at lwoott@american.edu.
Previous Writer as Witness Texts
We Gon' Be Alright: Notes on Race and Resegregation, by Jeff Chang, the Northern California Nonfiction Book of the Year
Notes from No Man's Land, by Eula Biss, winner of the Graywolf Press Nonfiction Prize and the National Book Critics Circle Award for Criticism.
The Good Soldiers, by David Finkel, a "Best Book of the Year" for the New York Times, Chicago Tribune, the Boston Globe, the Christian Science Monitor, and others, and the winner of the Helen Bernstein Book Award for Excellence in Journalism.
The Devil's Highway: A True Story, by Luis Alberto Urrea, a Pulitzer Prize Finalist and winner of the Lannen Literary Award.
First They Killed My Father, by Loung Ung, selected by the Asian/Pacific American Librarians' Association for "Excellence in Adult Non-fiction Literature."
Savage Inequalities, by Jonathan Kozol, a finalist for the National Book Critics Circle Award.