Media Contact:
Rebecca Basu
202-885-5950
basu@american.edu
American University Museum
4400 Massachusetts Avenue NW
Washington
,
DC
20016
United States
Platforms: Washington Sculpture Group
Fall 2012
Platforms is an outdoor sculpture exhibition presented in the Myrtle Berlin Katzen Sculpture Garden curated by Jeff Spaulding and featuring the work of Damian Yanessa, Patrick McGowen, Kate Kauffman, Steven Jones, Linda Hesh, Robert Bickey, Greg Braun, and M Frank. In his curator statement, Spaulding poses the following: "Although the function of a platform, broadly defined, is to provide support and focus, its value lies in what is supported. What is now possible? This exhibition is meant to address what that might be."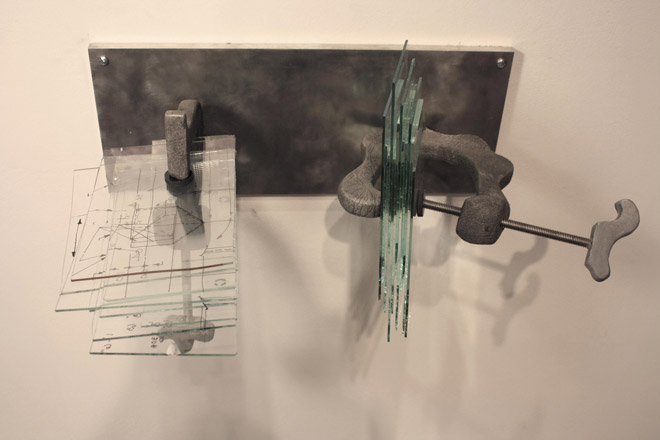 Kate Kauffman
Clamp Series Double, 2011
22 x 12 x 14 in.
Cast aluminum, framing glass, ink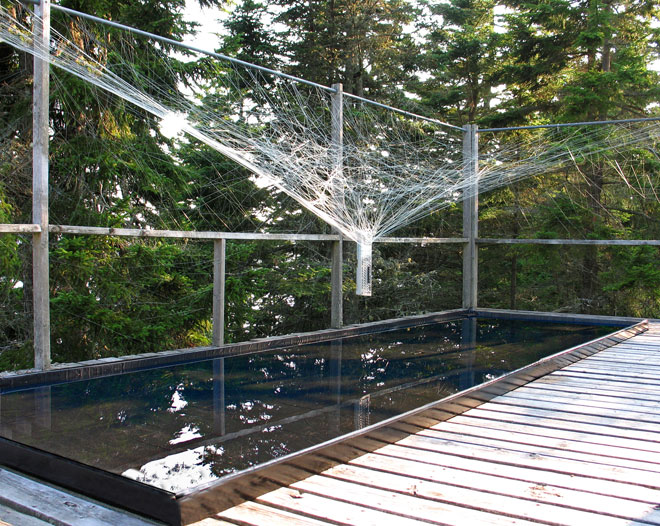 Damian Yanessa
Virtual Space, 2012
Variable dimensions
Monofilament, water, found object, steel, cement.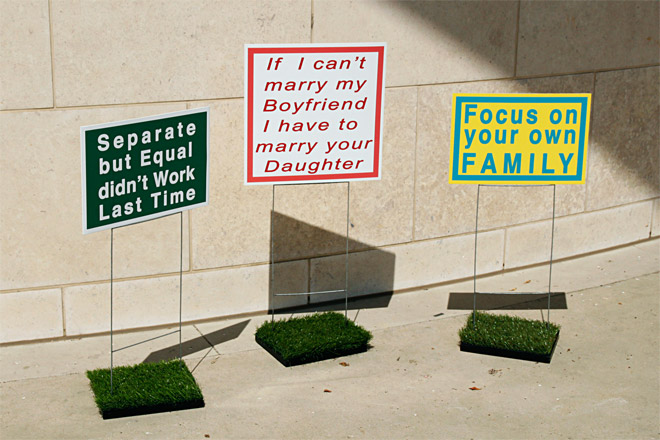 Linda Hesh
Lawn Series, 2011-2012
Variable dimensions
Plastic, wood, steel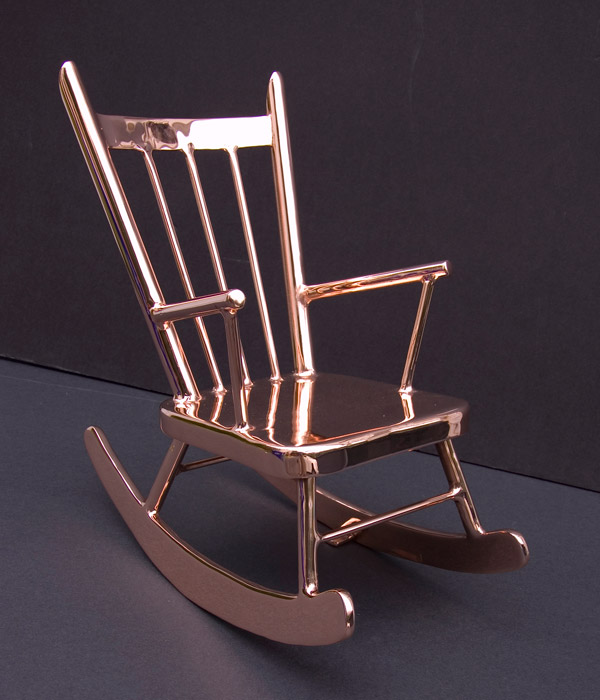 M Frank
Jane Addams' Chair, 2012
24 x 16 x 22 in.
Lacquer-finished, copper-plated fabricated steel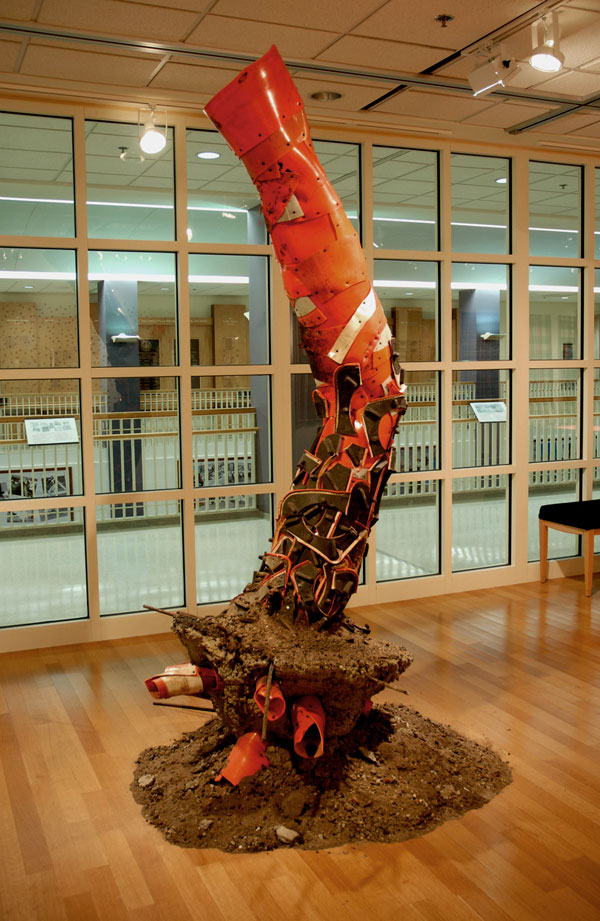 Patrick McGowan
Root Pull, 2012
90 x 52 x 39 in.
Traffic cones, asphalt, concrete, rebar, dirt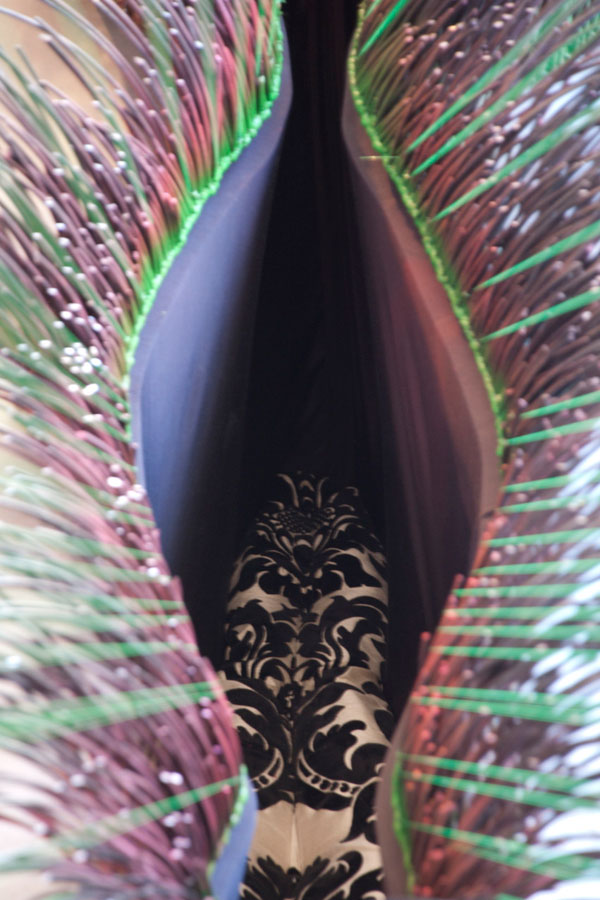 Robert Bickey,
Untitled (Wait and Litter) (detail), 2011
Variable dimensions
Steel, vinyl, bouncing balls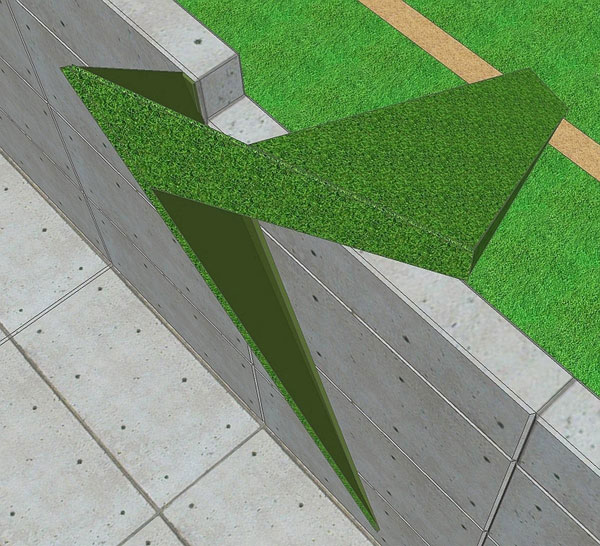 Greg Braun
Grassy Knoll Overlap, 2012
16' 7" x 6' 2" x 12'
Synthetic grass, plywood, wood, aluminum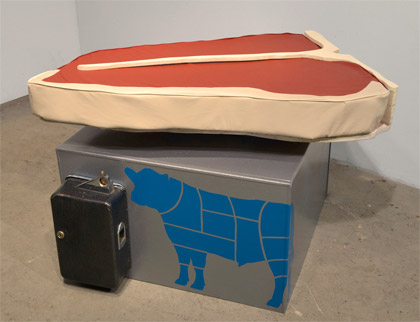 Steven Jones
Meat Kiddie Ride, 2011
36 x 30 x 24 in.
Vinyl and steel