Memorial Modeling: Peter Belyi and Petr Shvetsov September 6 through October 19, 2014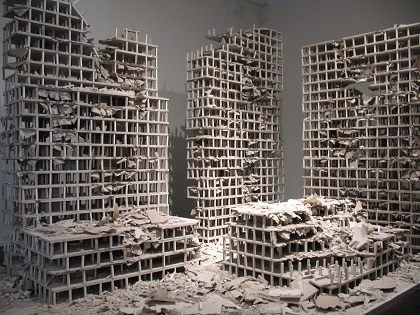 Peter Belyi, Danger Zone, 2007-2012.
Plasterboard, various dimensions.
Courtesy of the Artist.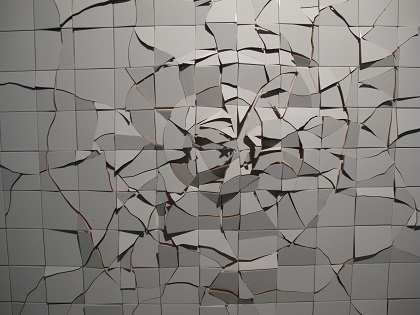 Petr Shvetsov, Tanya, 2013.
Tiles on wall, 118 x 314 in.
Courtesy of the Artist.
Funding for this exhibition is provided by the Initiative for Russian Culture
Exhibition Overview
The installations created by Peter Belyi and Petr Shvetsov refer to a specific doctrine of so-called 'monumental propaganda' that the artists have been developing in recent years. This exhibition is heavily influenced by the artists' shared experience of the collapse of the Soviet Union during their youth. The work comments on the unifying characteristics of suspicion and detachment of all youth that endured the tempestuous times of the collapse. The deliberate use of rude, rough materials and the brutality of approach to their work is representative of the global sorrow they strive to portray.