An Opening of the Field:
Jess, Robert Duncan, & Their Circle
April 26 – August 17, 2014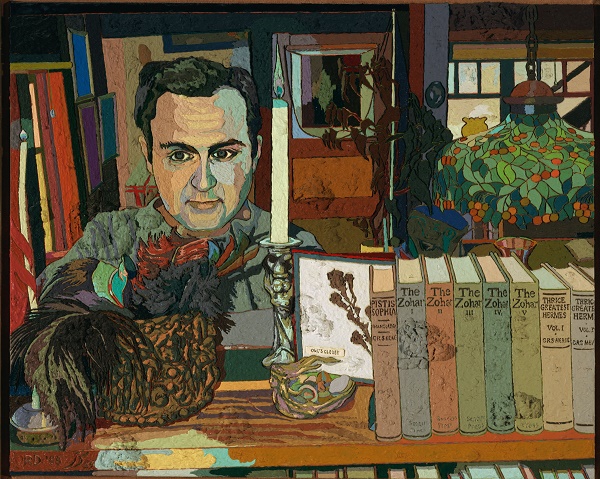 Jess, The Enamord Mage: Translation #6, 1965.
Oil on canvas over wood, 24.5 x 30 in.
Collection of the M.H. de Young Memorial Museum.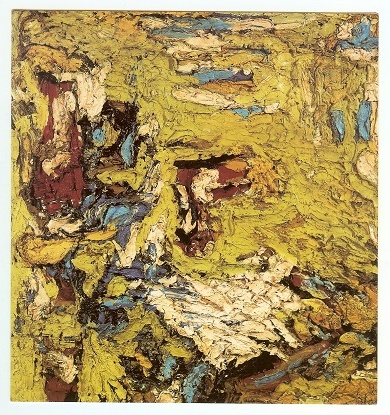 Ronald Bladen, Connie's Painting, c. 1957-1958.
Oil on canvas, 38 x 38.5 in.
Courtesy of Loretta Howard Gallery, New York.
Exhibition Overview
The artist Jess Collins, known simply as Jess, and the poet Robert Duncan, joined their lives in San Francisco in the early 1950s. In an era of unacceptance, these men formed one of the most fascinating artistic partnerships of the 20th century. At the epicenter of a remarkable circle of friends, Jess and Duncan shared an enduring, collaborative genius that inspired and changed the creative vision of a generation of artists and writers.  
This is the first exhibition to explore the couple's artistic production and relationship. Through more than 140 individual and collaborative works of art and personal letters drawn from private and public collections, this exhibition also looks at their influence and unique position as precursors of Postmodernism. A companion catalogue includes essays by William Breazeale, PhD, curator at the Crocker Art Museum, as well as guest curators Michael Duncan and Christopher Wagstaff.  
This exhibition is supported, in part, by a grant from the National Endowment for the Arts.

Exhibition support also provided by: Ron Casentini, David Gibson, and William Ishmael