Locally Sourced January 24 through March 15, 2015.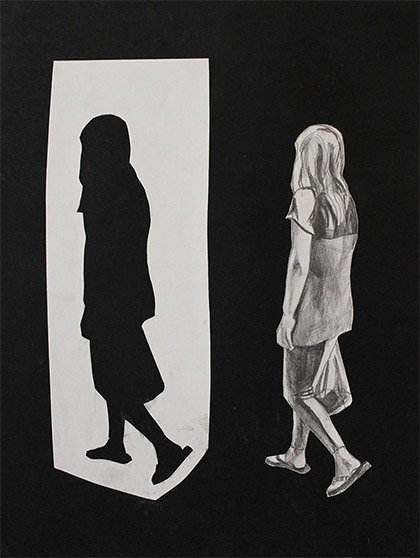 Amy Hughes Braden, Anna Leaves, 2013.
Pencil on paper 11" x 8.5"

Courtesy of the Artist and Transformer

Exhibition Overview
Curated by Victoria Reis, Transformer

The first in the Do You Know Where Your Art Comes From? four-part exhibition series curated by Victoria Reis, Executive & Artistic Director of Transformer, and presented at American University's Katzen Art Center in collaboration with AU's Studio Arts Program Visiting Artists Program, Locally Sourced provides an in-depth look at the extensive collections of six regionally focused CSA (Community Supported Art) and Flat File programs that seek to grow recognition and support for artists in their communities. Featuring more than 300 small works and multiples in a variety of mediums, including drawing, painting, hand silk-screens, digital prints, photography, collage, sculpture, and more, this comprehensive exhibition will span the entire 2nd floor of the Katzen Art Museum. See more at http://www.transformerdc.org.
Read the Reviews:
Washington Post reviews Locally Sourced