Phyllis Plattner: Gods of War! January 24 through March 15, 2015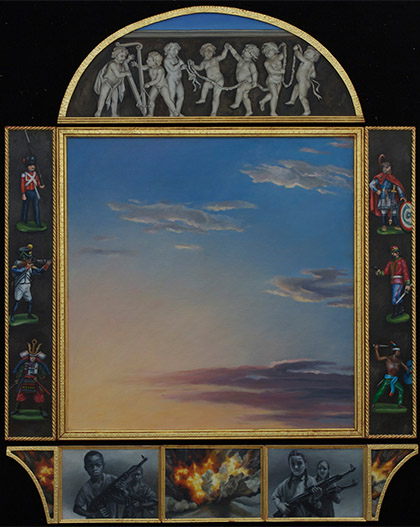 Chronicles of War/Toy Soldiers, 2011.
53" x 43" oil and gold leaf on linen on panel.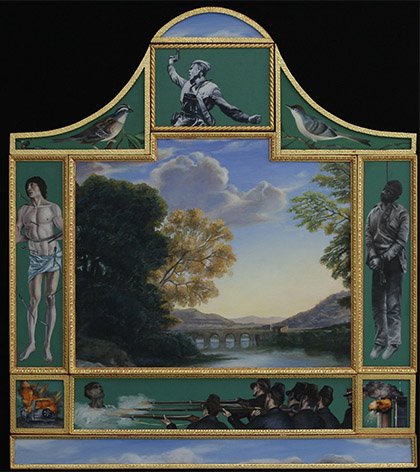 Chronicles of War/Moments, 2010.
40" x 36" oil and gold leaf on linen on panel.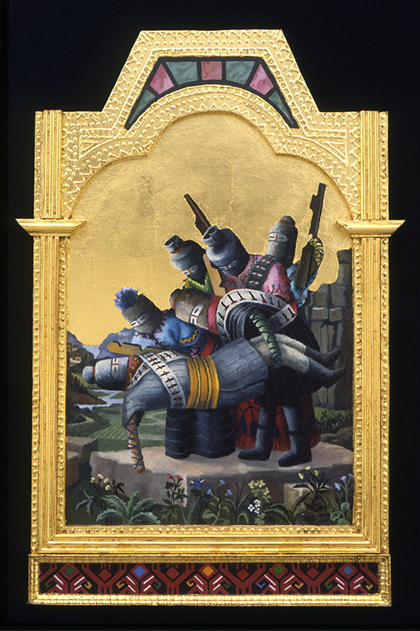 Legends #23/Deposition (after Caravaggio), 2003.
21" x 14" oil and gold leaf on pane.
Exhibition Overview
Some wage war in the name of God. All fight with the belief that God is on their side. Phyllis Plattner's art is a painted meditation, appropriating images of war and religion from art history and photojournalism to contrast the opposing drives of violence and peace. This solo-exhibition features monumental, highly narrative altarpieces from Plattner's Legends and Chronicles of War series.

The rescheduled Gallery Talk with Phyllis Plattner will take place on Saturday, February 28, 4 pm in the AU Museum, first floor.