Media Contact:
Rebecca Basu
202-885-5950
basu@american.edu
American University Museum
4400 Massachusetts Avenue NW
Washington
,
DC
20016
United States
Art Cart: Honoring the Legacy June 18 - August 14, 2016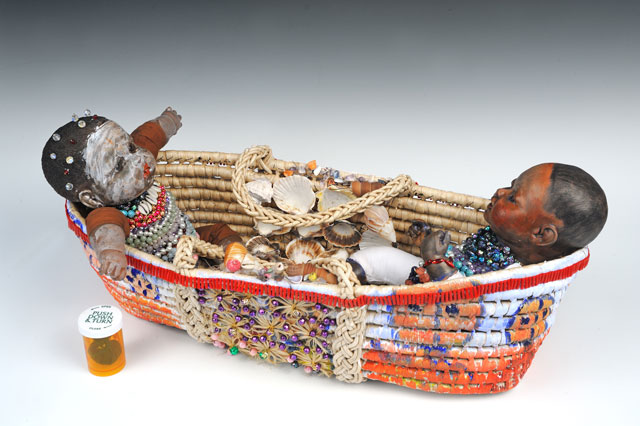 Cheryl Edwards, Ndebele Cradle, 2011.
Installation, 24 x 9 in.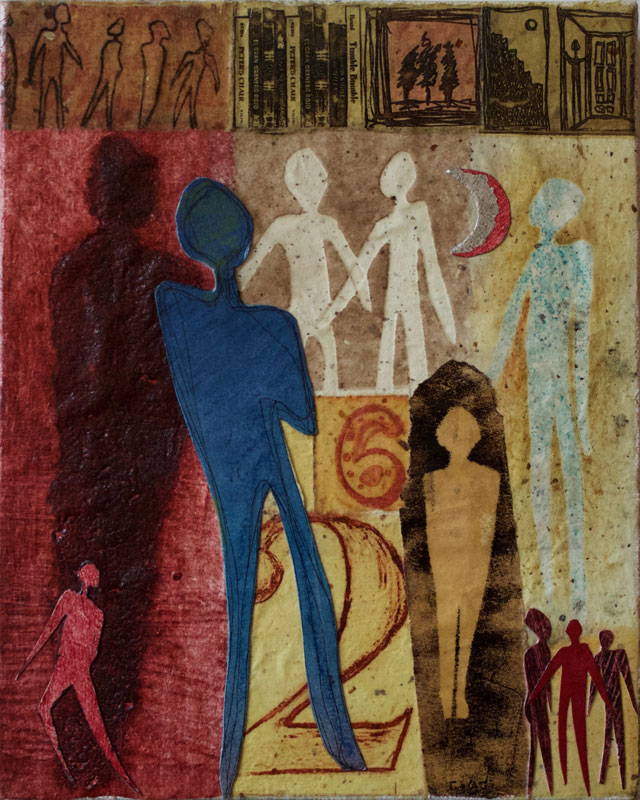 Terry Svat, Generations XV, 2009.
Mixed media print, 10 x 8 x 1.5 in.
Exhibition
ART CART: SAVING THE LEGACY is a DC and New York based project that helps older professional artists and provides mentorships to students. The exhibition ART CART: HONORING THE LEGACY features Alonzo Davis, Cheryl Edwards, Annette Fortt, Cianne Fragione, Pauline Jakobsberg, E.J. Montgomery, Annette Polan, and Terry Svat. The exhibition includes painting, photography, printmaking, sculpture, and installation by ART CART artists that highlight turning points in the artists' lives including the Civil Rights and Women's Movements.

ART CART: SAVING THE LEGACY began as a response to research on older professional artists which revealed that artists are in many respects a model for society, maintaining strong social networks and an astonishing resilience as they age. Yet 61% of professional visual artists age 62+ have made no preparation for their work after their death; 95% have not archived their work; 97% have no estate plan; 3 out of every 4 artists have no will and 1 in 5 have no documentation of their work at all.

ART CART addresses these challenges by providing aging professional visual artists with direct, hands-on support and guidance to manage and preserve their life's work, and by providing students with an intergenerational, educational experience and mentorship in the preservation of artistic legacy. Over the course of an academic year, teams of students in arts, health and aging, each working with a single visual artist, document a substantial number of works - collecting both high-quality digital images as well as relevant historical, biographical, and artistic background information, including an oral history and a life review.
Learn more on their website: http://artsandcultureresearch.org/art-cart/overview/

Oral Histories:
As a part of Honoring the Legacy, ART CART artists recorded oral histories. These stories are available to listen to in the gallery or online. Click here to listen online.