Val Lewton: From Hollywood to Breezewood June 17 – August 13, 2017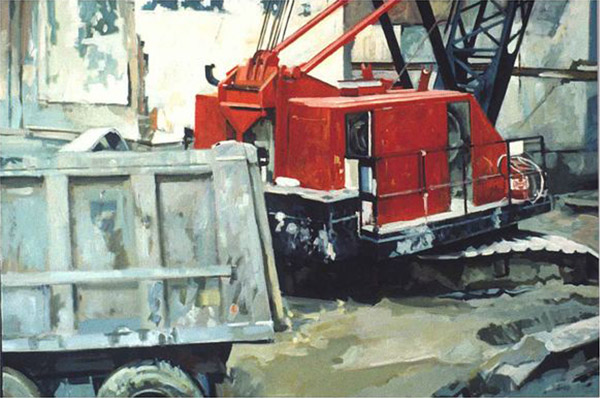 Val Lewton, Big Red.

Exhibition Overview
From Hollywood to Breezewood, a retrospective of Val Lewton, brings it all to bear; Lewton's lifetime in front of the canvas, his knowledge of color, his unerring command of the paint-loaded brush and his certitude about how best to structure a painting. Lewton was born in California, the son of a film director, and moved to Washington to work as an exhibit designer at the Smithsonian American Art Museum (then the National Collection of Fine Arts). His paintings use the artifacts of traffic and run of the mill objects — cars, trucks, roadways, semi-demolished buildings, and paint cans — to create improbably beautiful and personal compositions.