Julie Wolfe: Quest for a Third Paradise January 18 through March 12, 2017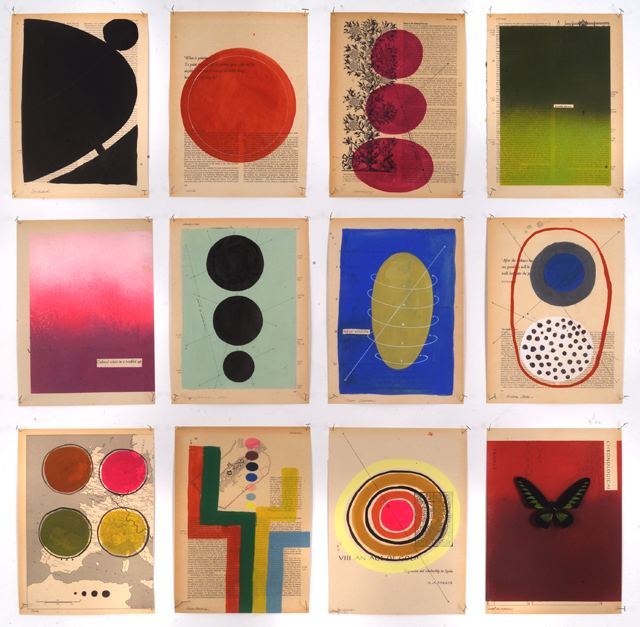 Julie Wolfe, (detail) Cultural Values, 2016.
Ink and gouache on found book pages, 75 x 110 in. Suite of 50.
Courtesy of Hemphill Fine Art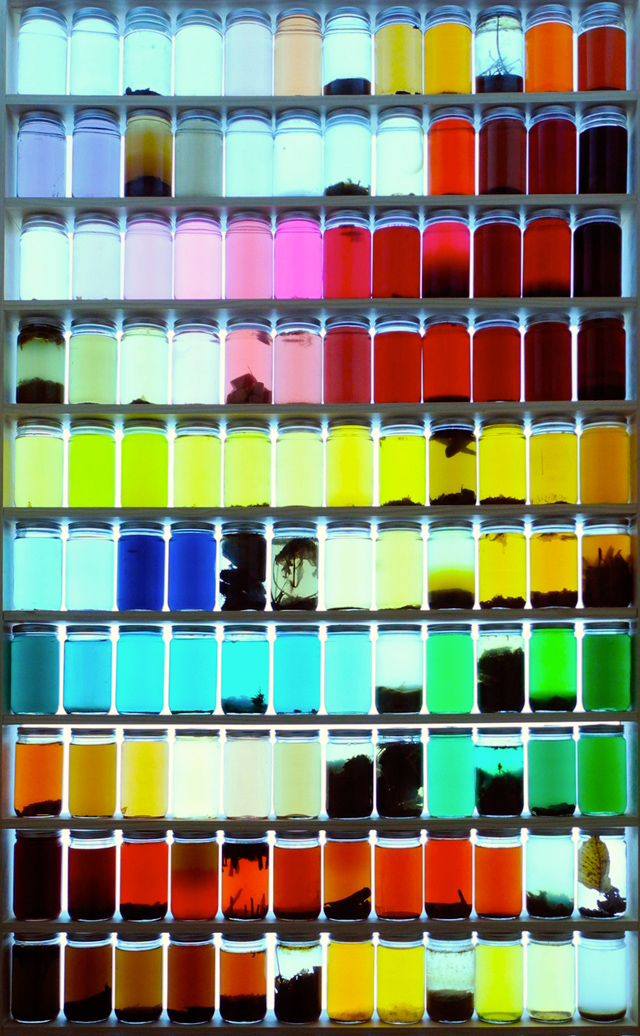 Green Room 2, 2016. Water, natural vegetation, sediment, industrial chemical, plant extractions, 96 x 84 x 10 in.
Exhibition Description
What if we could better understand our own human social systems-the means by which we communicate with each other, the patterns that govern our interdependence, and the minutiae that form those larger structures? And what if we could appreciate the infinitely more complex systems that thrive in our natural world? Perhaps we, as humans, could then see how we fit into a larger universal system housed by nature: an ecological world in which our relationship to nature is not adversarial, but one of peaceful coexistence. This is the vision of Julie Wolfe's Quest for a Third Paradise.
Curated by Claire D'Alba