Erik Thor Sandberg January 27 – March 11, 2018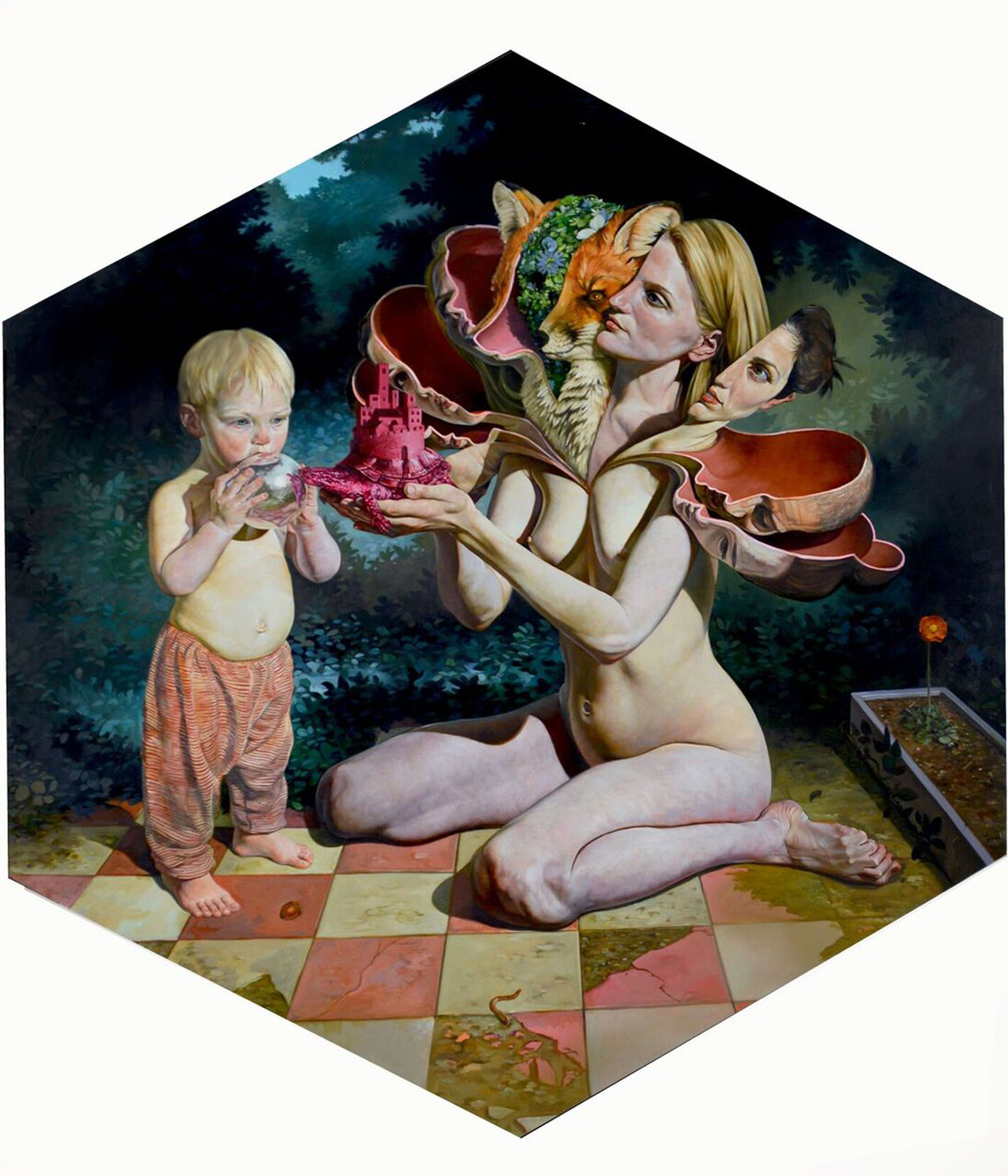 Erik Thor Sandberg, Offering, 2017, Oil on panel, 42" x 49." Courtesy of the artist and CONNERSMITH.
This exhibition features a series of new paintings by American artist Erik Thor Sandberg within the context of selected earlier works. Sandberg is known internationally for pushing the skillful illusionism of master oil painting to the current edge of Magic Realism on three-dimensional wood panels of his own design. Grounded in humanism, Sandberg's paintings present a compelling contemporary expression of how people connect with each other, nature and basic elements of life.