Kateřina Vincourová: Arteria January 27 – March 11, 2018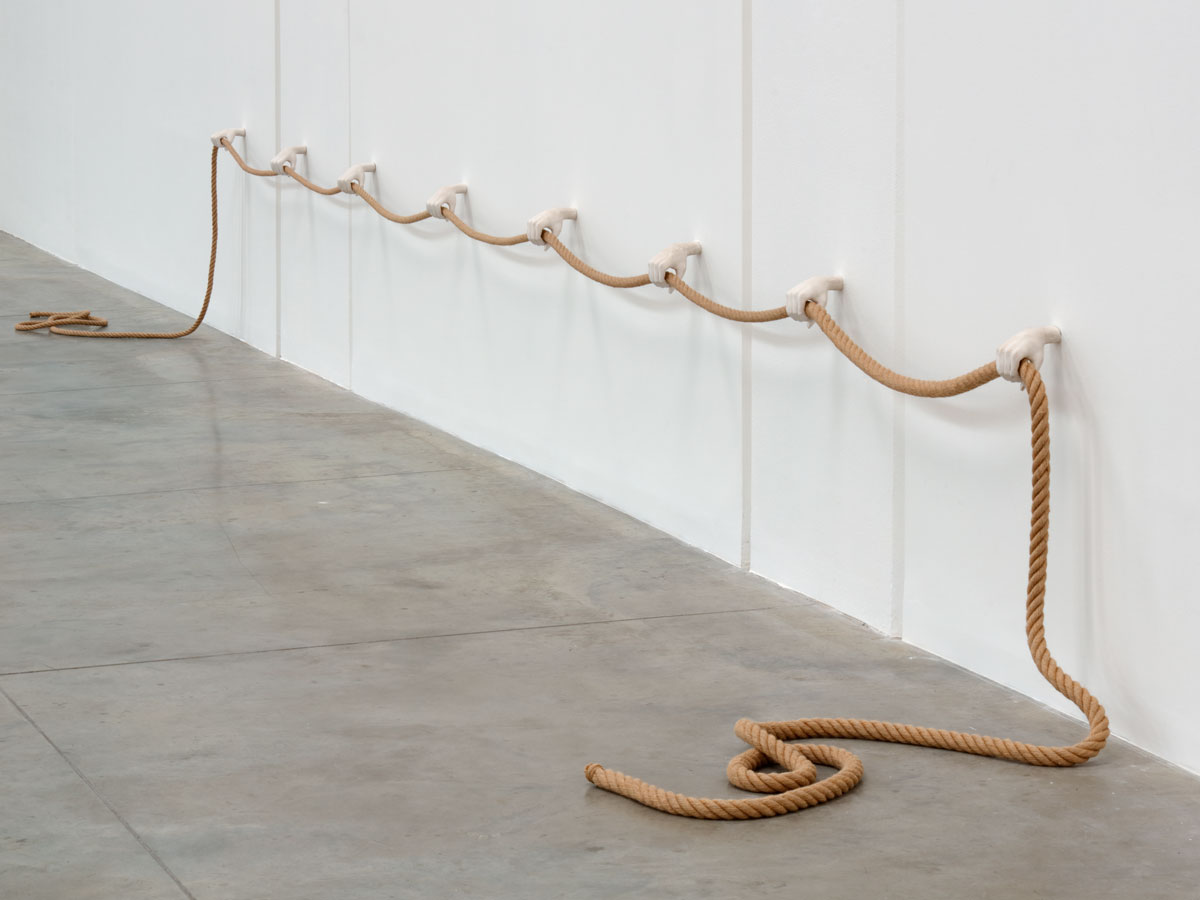 Kateřina Vincourová, Untitled, 2016. Plaster, rope, dimensions vary. Collection of Fait Gallery.
Czech artist Kateřina Vincourová focuses on the fragile nuances of interpersonal relations and at the same time abstracts such notions into an examination of networks and shifts in time and space. The exhibition Arteria thus becomes a holistic system, a large-scale spatial drawing, rather than a collection of individual art works. Personal is political for Vincourová, who intersects her minimalistic compositions with textiles or household objects, playing out the notions of specificity, privacy and emotional charge of individual components on one side, and the ability to observe them from a distance on the other.
Events
January 27, 2018 from 6-9pm