Heroes & Losers: The Edification of Luis Lorenzana
Lisa Guerrero Nakpil, Coordinating Curator
January 25-March 15, 2020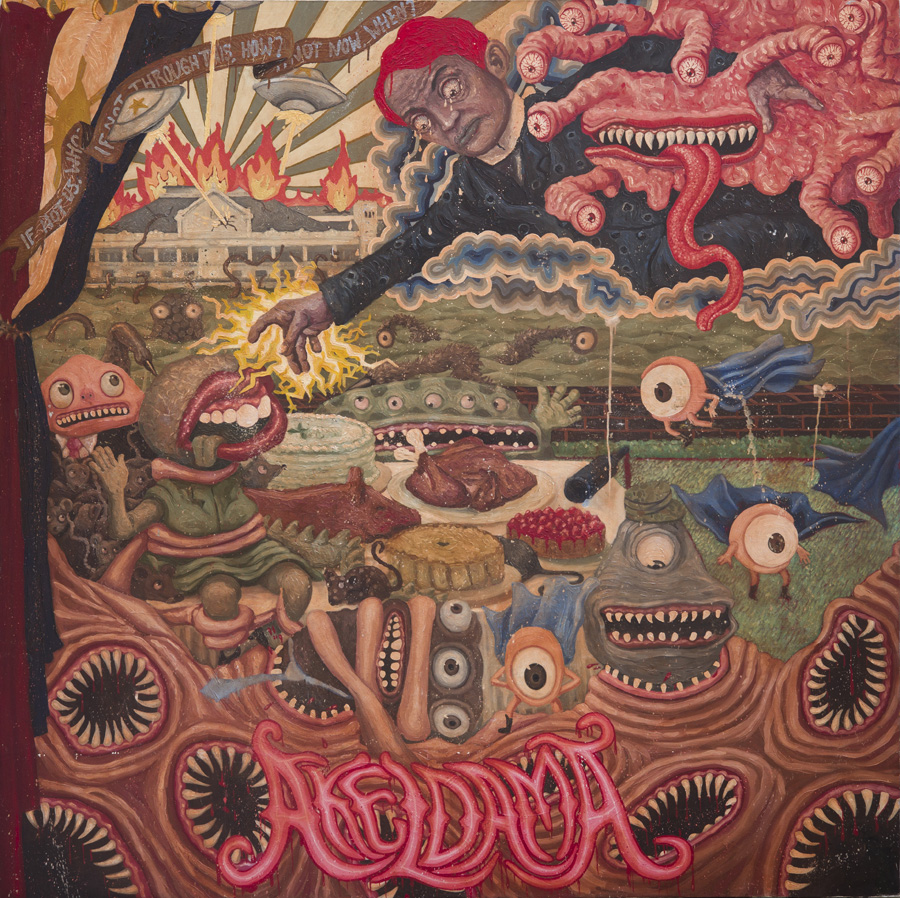 Luis Lorenzana, Akeldama, 2006. Oil on canvas, 72 x 72 in. On loan from a Private Collection.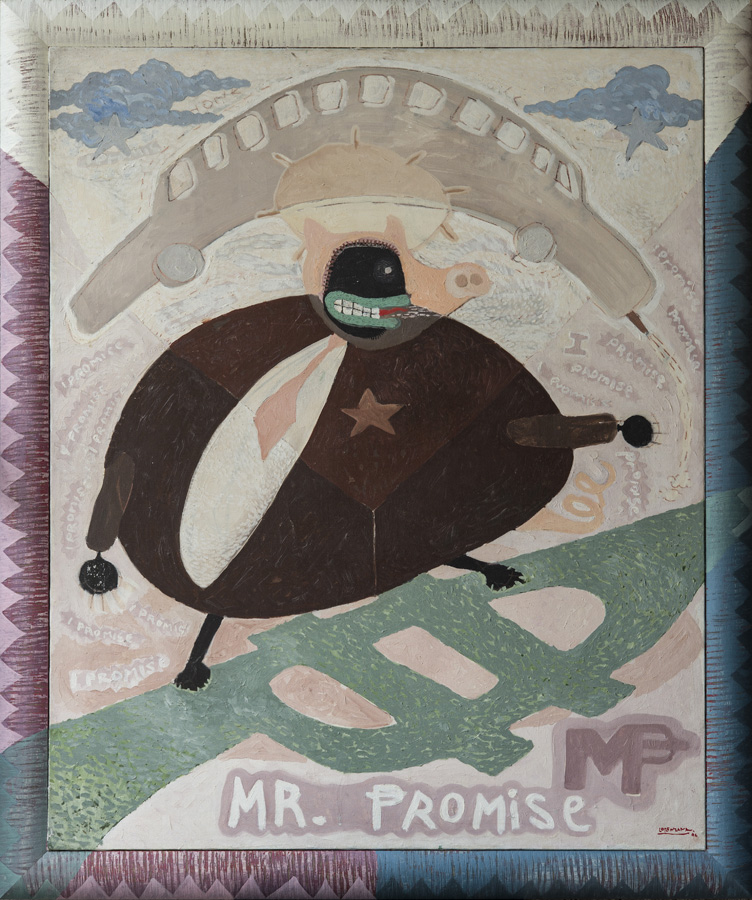 Luis Lorenzana, Mr. Promise, 2006. Oil on canvas, 44 x 36 in. On loan from a Private Collection.
Luis Lorenzana, Madam President, 2006. Acrylic on paper, 11 1/2 x 11 3/4 in. On loan from a Private Collection.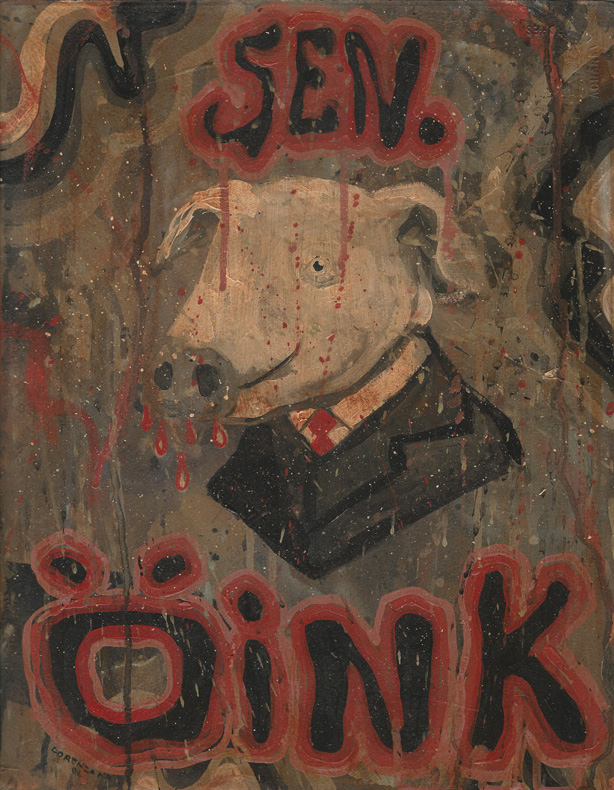 Luis Lorenzana, Senator Oink, 2006. Acrylic on paper, 15 x 12 in. On loan from a Private Collection.
Related Events
Members' Preview: Lorenzana
January 24, 5:30-7:30 p.m.

Winter Opening Reception
January 25, 6-9 p.m.
Luis Lorenzana (b. 1979) is a self-taught Filipino artist whose background in politics has infused his work with a cynicism that belies his longing for a kinder, more equitable world. The exhibition thus touches on the themes of a desperate kind of selfless heroism—and the all-too familiar failure of a democratic political system. These are works that will have relevance to the current American landscape; indeed, to anywhere in the world.
Lorenzana was born and raised in inner-city Manila; was a scholar in one of the Philippines' elite schools whose graduates were destined to take public office. He took a position with a prominent senator at the Philippine Senate, where he remained for four years (2001–2004). By 2005, he had become disillusioned by the inner workings of the so-called "corridors of power." It was this fall from idealism that would inform the content of his works from this period onward.
A series of dramatic personal setbacks would further provide indelible marks to his searing education.
A suite of four painted portraits from 2006 memorialize four national heroes from Filipino history: Andrés Bonifacio (1863-1897), General Antonio Luna (1866-1899), Apolinario Mabini (1864-1903), and the Philippines' national hero, José Rizal. These individuals were each persecuted by corrupt government systems, usually at the behest of colonial powers, for their efforts to liberate the Philippines from colonized rule. (Luna and Mabini were heroes of the Philippine-American War, a little-known chapter in America's history that foretold the Vietnam War.) These heroes are depicted by Lorenzana as secular icons, albeit rendered in the vernacular style of street art posters. One of the centerpieces of the exhibition, Akeldama (2006), is a powerful depiction of Rizal as a sort of outer-space avenging angel, inspired by B-movie posters, heaping destruction on the country's presidential palace.
Members' Preview: Luis Lorenzana
AU Museum Director & Curator Jack Rasmussen spoke with artist Luis Lorenzana and David Furchgott.