Open Tuesday-Sunday, 11:00-4:00, free and fully accessible. Media Contact: Rebecca Basu (202-885-5950) basu@american.edu
Contact:
Media Contact: Rebecca Basu (202-885-5950) basu@american.edu

AU Museum at the Katzen
4400 Massachusetts Avenue NW
Washington
,
DC
20016-8031
United States
To ensure our community's safety, the American University Museum's doors are temporarily closed. Return to our Museum@Home in 2021 for highlights from our permanent collection, TBTs in celebration of our 15th Anniversary, online events, and more. Stay tuned for a new exhibition and event series launching virtually in February! Until we reopen, connect with our Museum@Home on social media and subscribe to our mailing list. Please visit our homepage for updates, and AU's COVID-19 webpage for more information and resources.
Download our Zoom backgrounds

Dress up your background with installation shots from the AU Museum! We have released a selection of Zoom backgrounds from recent exhibitions in celebration of our 15th Anniversary.
Download
Thus hath the candle singed the moth." — William Shakespeare, The Merchant of Venice
Like the moth drawn to the light in this video's hypnotic dance with death, we are all irresistibly attracted to danger despite knowing its potential for negative consequences. Making an allusion to Shakespeare's line in The Merchant of Venice, the moth in Brian Dailey's JIKAI is a metaphor for self-destruction and its fluttering around a light bulb is a meditation on societal disintegration. Dailey's installation WORDS was featured at the AU Museum in Winter 2018.
Brian Dailey, JIKAI, 2013. Single-channel video, Running time: 4 min. 55 sec. Courtesy of the artist.
AU Museum Director and Curator Jack Rasmussen presents on our forthcoming exhibition "The Long Sixties," featuring Washington paintings from our Watkins and Corcoran Legacy Collections. Rasmussen previewed the exhibition in conjunction with American University's Virtual Family Week.
Follow us on social media!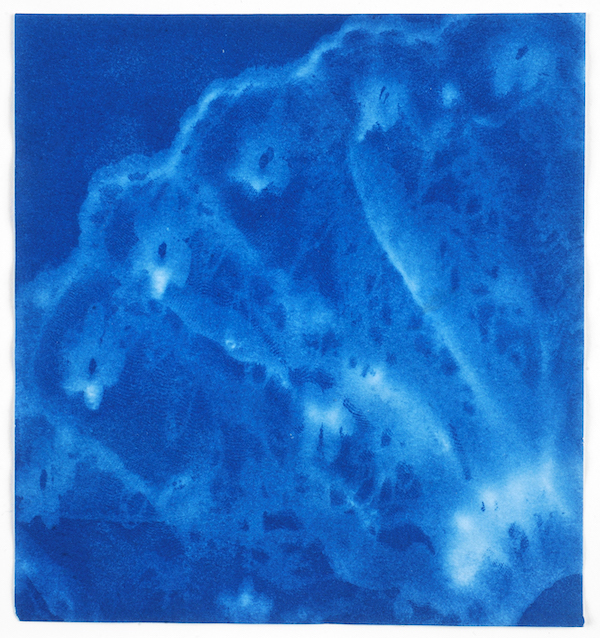 Follow our social media accounts for additional content including digital storytelling, artist playlists, collection highlights, artist gallery talks, and more.
Image:
Nancy Van Meter, Barbie Petticoat: Like A Flower Waiting for the Bee, 1999. Cyanotype photogram, sheet: 4 1/4 × 4 in. American University Museum, Gift from the Trustees of the Corcoran Gallery of Art (Gift of the artist), 2018.15.1887.
While we are doing everything possible to ensure we maintain the quality of exhibitions you have come to expect, we are facing many of the challenges other museums are experiencing at this time. Please consider making a contribution by becoming a member. No gift is too small, and your support matters now more than ever before.
Become a Member