Open Tuesday-Sunday, 11:00-4:00, free and fully accessible. Media Contact: Rebecca Basu (202-885-5950) basu@american.edu
Contact:
Media Contact: Rebecca Basu (202-885-5950) basu@american.edu

AU Museum at the Katzen
4400 Massachusetts Avenue NW
Washington
,
DC
20016-8031
United States
To ensure our community's safety, the American University Museum's doors are temporarily closed. Until we reopen, connect with our Museum@Home on social media and subscribe to our mailing list. Please visit our homepage for updates, and AU's COVID-19 webpage for more information and resources. This spring, follow us for virtual events, exhibition highlights, TBTs in celebration of our 15th Anniversary, works from our collection, and more.
Spring Exhibitions Explore our new lineup and virtual content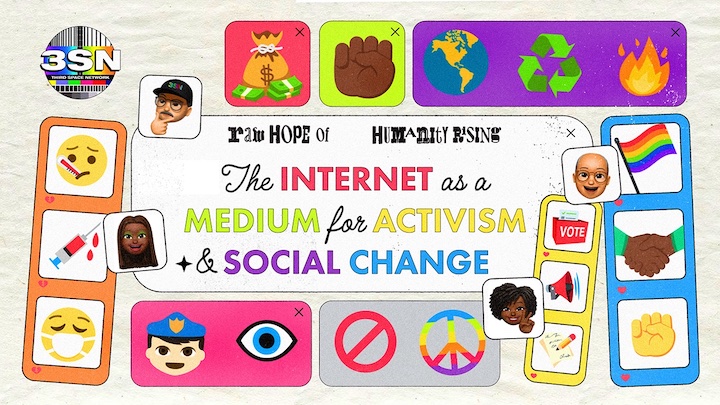 Raw Hope of Humanity Rising: Online Public Dialogues for 2021
Presented by the Third Space Network & Coalition partners
The AU Museum is pleased to be participating in Raw Hope of Humanity Rising, a series of public dialogues responding to the extreme challenges of the moment. Raw Hope brings together leading changemakers–from street artists to muralists to Black Lives Matter activists–creating a socially-engaged space for dialogue, participation, diversity and renewal in 2021.

Panel 3: The Internet as a Medium of Activism
April 14, 6-7:30PM ET
Register on Crowdcast

The internet as a platform for political action through social media collaboration, virtual community, alternative journalism, and digital forms of artistic media.

With Monica Montgomery (moderator), Museum activist, Strategic Director, Museum Hue, and panelists Jeff Gates, (DC artist and writer, founder of the Chamomile Tea Party), Makia Green (Core Organizer, DC Black Lives Matter), and Randall Packer, DC Artist, Creative Director, Third Space Network.
++ After Hours ++ A post panel virtual soirée hosted by 3SN Welcomer MonicaMuses to share ideas & aspirations for new artistic projects & social initiatives.

For more information visit Third Space Network.

Raw Hope Coalition partners: The Phillips Collection/University of Maryland Center for Art and Knowledge/THEARC, American University Museum, VisArts, McLean Project for the Arts, Congress Heights Arts and Culture Center, International Visions Art and Consultants, Museum Hue, Johns Hopkins University Museum and Cultural Heritage Studies.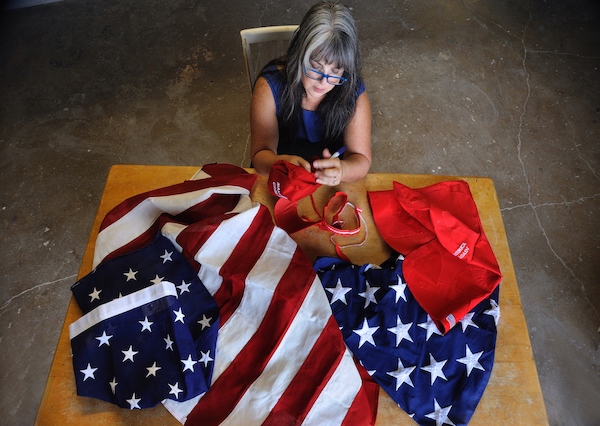 James Renwick Alliance Distinguished Artist Series

Kate Kretz
Workshop: April 24, 1–2:30PM ET
Free Lecture: April 25, 2–3PM ET
Register and learn more
Download our Zoom backgrounds

Dress up your background with installation shots from the AU Museum! We have released a selection of Zoom backgrounds from recent exhibitions in celebration of our 15th Anniversary.
Download
Follow us on social media!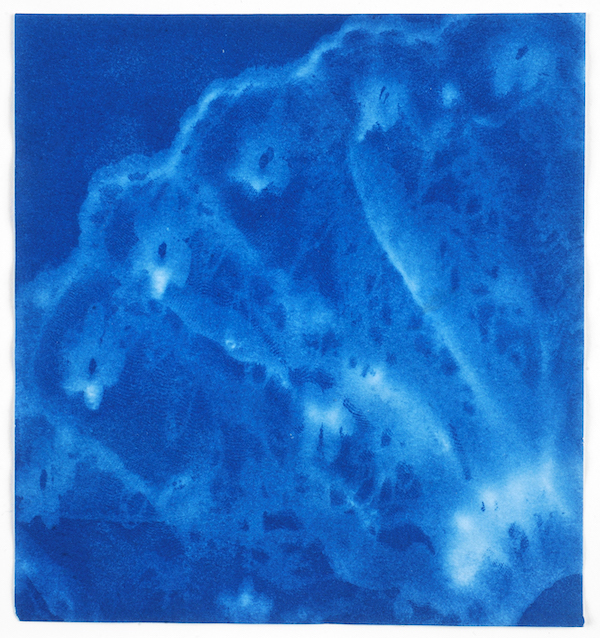 Follow our social media accounts for additional content including digital storytelling, artist playlists, collection highlights, artist gallery talks, and more.
Images (top-bottom):
Franklin White (b. 1943), Ashtray, 1973. Oil on canvas, canvas size: 84 × 168 in. Gift from the Trustees of the Corcoran Gallery of Art (Gift of Gray Martin), 2018.15.2304. Featured in The Long Sixties.  

Raya Bodnarchuk, More Blossoms Nearby, April 9, 2018. #1593. Watercolor on Rives BFK, 4 x 7 in. Courtesy of the artist. Featured in This is a True Picture of How it Was.

Slippers, n.d. Silk, embroidery, leather. Thailand, 3 x 3 1/2 x 10 1/2 in. Collection, Museum of the Peace Corps Experience Gift of Karen Schmidt, Thailand. Featured in Peace Corps at 60.
Guadalupe Maravilla, Portals, Sculptural Installation at ICA Miami.

Nancy Van Meter, Barbie Petticoat: Like A Flower Waiting for the Bee, 1999. Cyanotype photogram, sheet: 4 1/4 × 4 in. American University Museum, Gift from the Trustees of the Corcoran Gallery of Art (Gift of the artist), 2018.15.1887. Featured in Art and Authenticity in the Age of Fake News.
While we are doing everything possible to ensure we maintain the quality of exhibitions you have come to expect, we are facing many of the challenges other museums are experiencing at this time. Please consider making a contribution by becoming a member. No gift is too small, and your support matters now more than ever before.
Become a Member