Open Tuesday-Sunday, 11:00-4:00, free and fully accessible. Media Contact: Rebecca Basu (202-885-5950) basu@american.edu
Contact:
Media Contact: Rebecca Basu (202-885-5950) basu@american.edu

AU Museum at the Katzen
4400 Massachusetts Avenue NW
Washington
,
DC
20016-8031
United States
To ensure our community's safety, we are temporarily closed. We are committed to bringing you #artwhereyouare with exhibition highlights and selections from our permanent collection on our digital platforms. Until we reopen, connect with our Museum@Home on Facebook, Instagram, and Twitter and subscribe to our mailing list. Please visit our homepage for updates, and AU's COVID-19 webpage for more information and resources.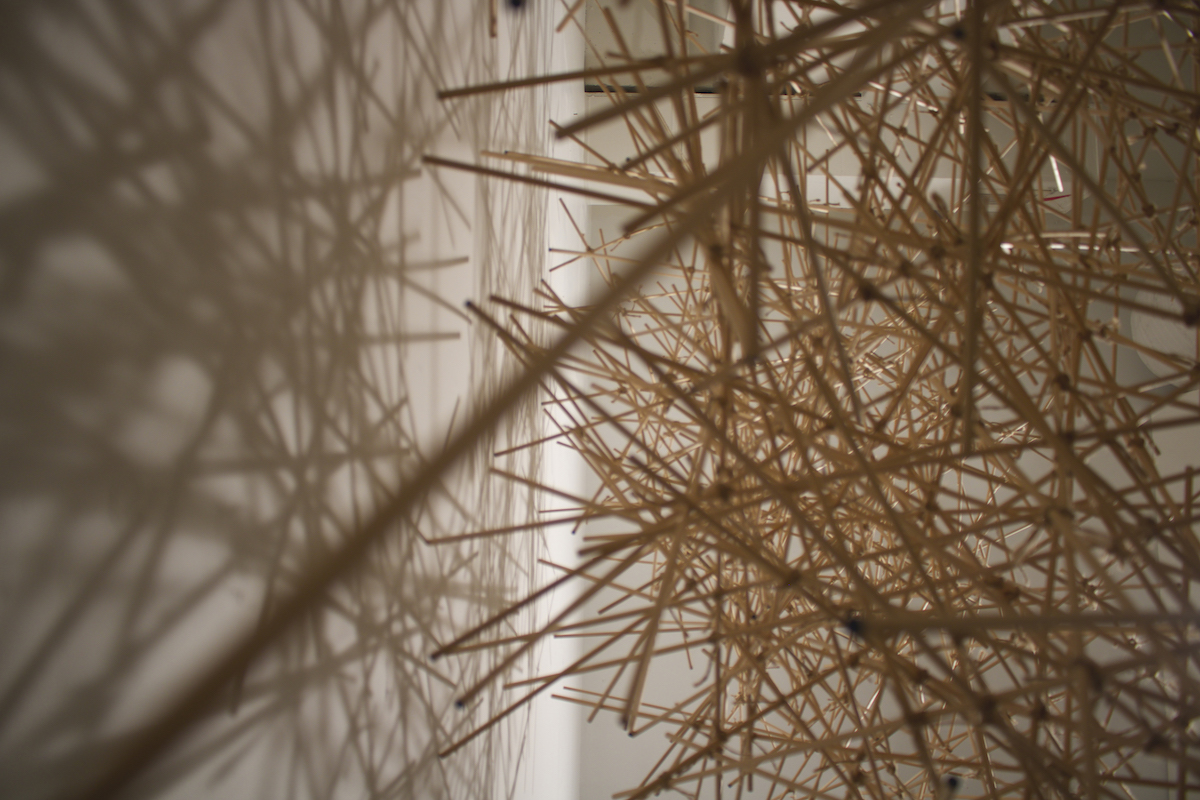 browse our Spring exhibitions
Exhibition catalogs online
Follow us on social media!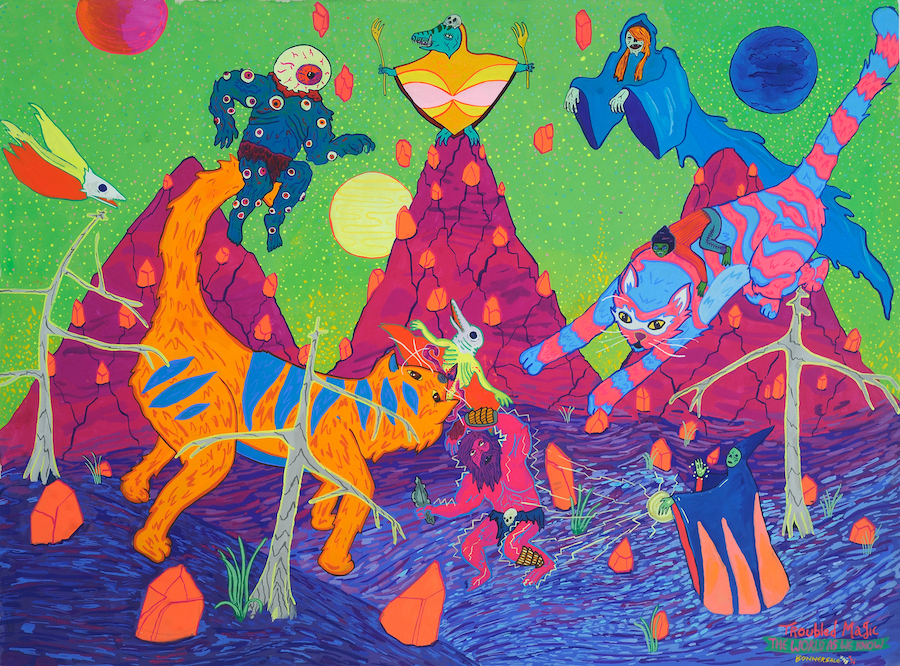 Follow our social media accounts for additional content including digital storytelling, artist playlists, collection highlights, artist gallery talks, and more.
Images (top-bottom, left-right):
Yuri Schwebler, Mirror Magnetic North, 1972. Image courtesy Yuri Schwebler Archives, Salem, NY.

Jennifer Frank, Rodified, 2020. Installation: Birch dowels, twine, motion lighting, dimensions variable. Courtesy of the artist. From Theoretical Dilemma.

Viola Frey, Untitled (Oval Head, Hat, Leaf Hands), 1979. Ceramic and glazes, 60 1/2 x 25 x 14 1/2 in. ALF no. VF-0448CSS. Artists' Legacy Foundation, Oakland, CA. Art © Artists' Legacy Foundation / Licensed by ARS, New York.

Bonner Sale, Troubled Magic: All We Know, 2019. Gouache on paper, 22 x 30 in. Courtesy of the artist. From Behind the Scenes: Preparators and their Art.

Julie Wolfe, Cultural Values (detail), 2016. Ink and gouache on found book pages, 75 x 110 in. Suite of 50. Courtesy of Hemphill Fine Art. From Quest for a Third Paradise.