Alumni
Alumnus William Suk Wins Coveted Fulbright to Work in Thailand Focusing on children's environmental health issues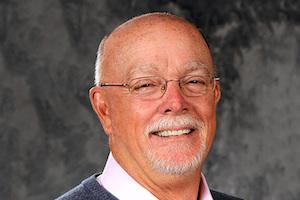 American University alumnus William Suk has won the prestigious Fulbright US Scholar Program award, sponsored by the US State Department. In December, he traveled to Thailand, where he will serve as a Fulbright lecturer in international and public health in collaboration with Bangkok's Mahidol University and its Chulabhorn Research Institute.
Suk is currently the chief of the Hazardous Substances Research Branch, and director of the Superfund Hazardous Substances Basic Research and Training Program, in the National Institute of Environmental Health Sciences at the National Institutes of Health. His primary focus is assessing health problems that result from exposure to toxic environmental agents. He is particularly interested in vulnerable populations, especially children.
The Fulbright gives Suk an opportunity to pursue a broad environmental health agenda in Thailand and Southeast Asia, focusing primarily on children's health issues ranging from arsenic in the drinking water to pesticides in the soil of farming communities. He is also studying chronic kidney disease of unknown origin, which shuts down the kidneys of people exposed to certain herbicides and pesticides; e-waste exposures, especially in children; air pollution exposure leading to cancers and cardiovascular diseases; and water pollution, especially from arsenic in utero and early in a child's life.
American University Scholar and Athlete
Suk graduated from American University with a BS in biology in 1968 and an MS in biology in 1970. He was a true scholar-athlete, first recruited to AU as a swimmer. During his time at the university, he was senior athlete of the year, as well as an All-America swimmer in backstroke, individual medley, and distance freestyle.
Suk says that AU gave him an opportunity to explore many different fields of study before he discovered biology at the end of his junior year. "At that point, I had to take all the required biology, chemistry, and math courses, plus physics. It took me two intense years," he says. "When I look back at American University, I think about the balance of rigorous academics and athletic excellence."
Suk, who grew up in the Bronx, New York, says that AU opened doors for him and exposed him to exciting opportunities and new experiences. "Going to American University got me out of New York and doing things I wouldn't have otherwise done," he says. "For example, right after I earned my master's degree at AU, I won a National Science Foundation fellowship that sent me to Alaska where I lived on a glacier for three months, studying glaciology."
Fulbright in Thailand: An Ambitious Agenda
Suk's work in Thailand first dates back to 2002, when he helped organize the first international conference on children's environmental health. The event took place at the Chulabhorn Research Institute, named after Her Royal Highness Princess Chulabhorn Mahidol. Since then, Suk has visited Thailand and Southeast Asia dozens of times to work on children's environmental health issues.
During the six months of his Fulbright, Suk has an ambitious agenda that includes organizing a regional children's environmental health workshop, visiting universities and research institutes, presenting at a Bangkok conference on children's environmental health and climate change, and facilitating collaboration among American, European, and Thai researchers. "The whole idea, from an institute standpoint, is to develop collaborations and increase communication," he says. "I'm especially interested in working with young investigators there and putting them in touch with investigators in the US and Europe to see if they can develop meaningful collaborations."
Suk is at work on other novel collaborations, including bringing together biomedical researchers with engineers. The researchers assess the toxicity of environmental agents and exposure, and the engineers develop tools and technology that can reduce exposure and thereby reduce the burden of disease. The results so far are promising. For example, engineers have developed a way to use solar energy to break down the bonds of dangerous chemicals in soil and water. They are currently searching for a way to break down toxic metals that cause disease.
A Distinguished Career
Suk has served on the editorial advisory boards of several international journals; is a member of several scientific societies; and has been a National Science Foundation fellow.
He has been honored at the NIH with several NIH Director's Awards and with numerous NIH Award of Merit for his efforts and has received the DHHS Secretary's Award for Distinguished Service. He was privileged with receiving the Roy E. Albert Memorial Award for Translational Research in Environmental Health from the University of Cincinnati; the Child Health Advocacy Award from the Children's Environmental Health Network; the John P. Wyatt Lecture Award in Environmental Health and Disease from the University of Kentucky; the Adel F. Sarofim Award for Outstanding Professional Achievement in Championing Research on the Origin, Fate and Health Effects of Combustion Emissions; the Society of Toxicology Founders Award; and the first Chairman's Award from the Pacific Basin Consortium for Environment and Health. Suk is a Fellow of the Collegium Ramazzini, the international society of scholars in environmental and occupational health. Suk was also a member of the Lancet Commission on Pollution and Health.
What drives Suk most, however, is the ongoing research into toxic environmental agents—and the collaborative work to minimize exposure to them. "The overall premise," he says, "is to work toward reducing exposures and improving peoples' health."