In the Community
AU's Antiracism Center Finalizes Team of 48 Faculty Affiliates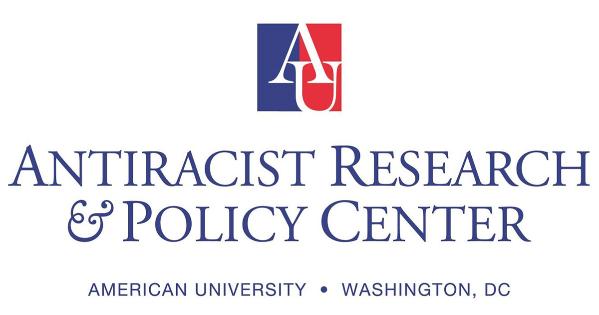 AU's Antiracist Research and Policy Center (ARPC) has formed an impressive group of 48 affiliate faculty members who serve as advisors and contribute to the Center's critically important work of dismantling structural inequities and fighting for racial equality and social justice.
The faculty affiliates are the Center's thought leaders and thought partners, says Malini Ranganathan, associate professor in the School of International Service. Ranganathan serves as the APRC interim faculty director alongside Christine Platt, the Center's interim managing director. Together, they have been running the ARPC since summer 2020. At the same time, they have been leading the national search for the Center's next executive director, who will lead the ARPC's scholarly and outreach efforts in the years to come. 
"Malini and Christine took the ARPC by storm and have turned it into one of the most active, dynamic centers of intellectual life on campus," said College of Arts and Sciences Interim Dean Max Paul Friedman. "Their efforts to bring together faculty from all over campus have revealed that AU is truly a hub for high-impact antiracist scholarship and engagement. Every candidate we've interviewed for the executive director's position mentioned how impressed they were that the ARPC has 48 faculty affiliates. And there are more to come!"
The faculty affiliates have already helped develop major events for the Center, including "Nourishing Black Futures: Setting an Antiracist Agenda for Black Maternal Health and Food Justice" (led by faculty affiliates Professor Jessica Owens-Young, Nina Yamanis, and Garrett Graddy-Lovelace) and "Thinking Freedom from the Global South" (led by Professor Irene Calis). These events are agenda-setting and build strong ties between the Center and other key partners on campus, including the Critical Race, Gender, and Culture Studies Department.
The affiliates also are assisting in the national search for the Center's next executive director. Going forward, they are expected to play an even more proactive role in planning events, fundraising, and external network building. Ranganathan also expects them to serve as a resource and as mentors for students. "We direct students who are looking for courses on racial inequality, intersectionality, the Black radical tradition, and decolonial politics, for instance, to the affiliates list since this is a good resource for students to start getting acquainted with course offerings and faculty research," she explains.
Across Schools and Disciplines
The affiliates represent a broad range of schools, departments, and programs from across the university. They come from the College of Arts and Sciences, the School of International Service, School of Communication, School of Public Affairs, Washington College of Law, Kogod School of Business, and the School of Education. This was part of a deliberate strategy by Ranganathan and Platt, who wanted to showcase the fact that antiracism as a political and intellectual program doesn't "belong" to any single discipline.
"By building this network of faculty affiliates across disciplines, Malini and Christine uphold a foundational, transformational tenet: the work of antiracism is the responsibility of everyone and all disciplines," says SIS Dean Christine BN Chin. "When you look at the list of scholars they've assembled, you are left with the unmistakable belief that our faculty embrace this tenet as well."
Ranganathan say that the importance of antiracist scholarship is growing across disciplines. "Of course, the humanities and humanistic social sciences (particularly history, Black studies, and critical legal and race theory) have played a vital role in producing scholarship related to antiracism," she explains. "But other disciplines and fields including public health, law, and economics are also increasingly concerned with racial disparities and with antiracist policy."
Ranganathan also points out that the seemingly intractable problem of systemic racism cuts across all spheres. "If problems are interdisciplinary, then approaches to solving them must necessarily be interdisciplinary as well," she says.
"Fabulous and Fierce Scholars"
Platt and Ranganathan spent the first month of their interim directorship mapping out core areas of expertise across the university. They looked up each unit on campus, areas of faculty research, courses taught, and funded projects. They asked colleagues for scholar recommendations, particularly POC scholars, who work on race and antiracism. They then sent out a comprehensive survey to faculty asking them to describe their research and interest in becoming a faculty affiliate. The result was nearly 50 faculty affiliates across eight thematic areas: Arts and Literature, Borders and Immigration, Civil Rights and Resistance Movements, Criminal Justice and Social Policy, Education, Health and Environment, Inequality and Internationalism, and Markets and Media.
Ranganathan says that she and Platt "want the world to know that though AU is a predominantly white institution, there are fabulous and fierce scholars of color and queer and trans scholars working on social equity, along with white scholars. We are hoping that by giving affiliates a prominent role, AU will become better known as an institution dedicated to critical research, pedagogy and public service related to antiracism," she says. "Each of the affiliates is already a leading voice in their own fields and disciplines. Collectively, we can amplify antiracist and decolonial research on and beyond our campus."
For a complete list of ARPC Faculty Affiliates, please visit the ARPC website.