AU Launching New Department of Critical Race, Gender & Culture Studies Department poised at the forefront of inclusive excellence at American University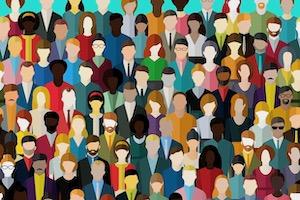 This fall, American University will launch a Department of Critical Race, Gender, and Culture Studies.
The new department grew out of the former Critical Race, Gender, and Culture Studies Collaborative (CRGC), formed in 2015, which has been at the forefront of the university's critically important work towards inclusive excellence. The interdisciplinary department will continue the work of the collaborative, producing scholarship and programming at the highest caliber in traditional scholarly venues and in creative venues across the DC area, reaching audiences across the world, says Eileen Findlay, professor of history and chair of the CRGC.
"The transformation of the CRGC into a department is the fruit of many years of hard work from selfless faculty and staff who have labored on behalf of under-represented groups and have modeled interdisciplinary teaching and scholarship on this campus," says Findlay.
"With the institutional stability provided by departmental status, the CRGC hopes to serve as a hub for cutting-edge, wide-ranging intellectual, pedagogical, and programmatic diversity and equity work at AU. We look forward to collaborating with like-minded colleagues and students in building a truly equitable, visionary university."
Six Interdisciplinary Programs
The department will continue to focus on five interdisciplinary programs: African and African American Diaspora Studies, American Studies, Arab World Studies, Asian Studies, and Women, Gender, and Sexuality Studies. This fall, it will begin work toward launching a sixth program, Latinx Studies.
CRGC programs explore humanities and social science perspectives with unique courses including "Arab History through Arab Novels," "Decolonial Feminisms," "African Performance Arts as Politics," "K-Pop in North Korea," "Environmental Justice and Racial Capitalism," "Race and Incarceration," and "Disability, Health, and Normality," which speak to a wide audience of students. All classes explore the workings of power along lines of gender, race, class, and colonial legacies in different societies and historical periods.
A Milestone towards Inclusive Excellence
Creating the new department will create an institutional basis for an inclusive campus climate in many ways. The CRGC's events, classes, and distinctive yet collaborating interdisciplinary programs create a powerful sense of belonging for students, faculty, and staff across campus and from a multitude of backgrounds.  The CRGC's interdisciplinary work will build bridges between other departments at AU. The department will also exemplify the university's longstanding recognition of the connection between traditional academic work and social equity.
Ultimately, creating an interdisciplinary department with a central mission to advance equity, inclusion, and diversity in its pedagogy, scholarship, and community building will give students and faculty an intellectual and social home where they can produce knowledge and build relationships beyond the boundaries of traditional academic disciplines.
"I am overjoyed to hear this news, says Ali Marsh (BA Women's, Gender, and Sexuality Studies '20). "What's being taught under the CRGC is invaluable, and it means so much to me that it has finally been given the ability to grow. The students, the faculty, and the professors of the CRGC are more than deserving of this recognition."
Maria Gramajo (BA American Studies and Women's, Gender, and Sexuality Studies '20) agrees. "The CRGC allowed me to feel safe at an institution that can feel overwhelming at times. I'm excited to see what the future holds for the department!"