In Remembrance
AU Community Mourns One of Its Own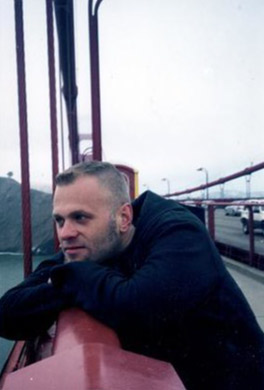 The AU community is mourning one of its own this week. Yaroslav Koporulin (MFA alumnus '17 and AU professorial lecturer in the Department of Art) was a gifted artist, an active member of the DC arts community, a committed teacher, a loving spouse, and father of four young children—twin girls and twin boys.
He passed away on October 24 at MedStar Georgetown University Hospital after a nearly two-year battle with lung cancer.
"Yar brought positivity and warmth to our community and to his classroom," says Danielle Mysliwiec, associate professor of art and director of American University's Studio Art Program. "One of my favorite things was crossing paths with him in the Katzen Rotunda and chatting with him about being parents and artists."
AU Artist in Residence Amelia Hankin Cashin worked on screen print projects with Yar and bonded with him over common interests and talks about their families and children. Cashin says that Yar's family meant everything to him. "Yar was the most kind, caring, and giving person. Someone to rely on and trust," she adds. "I was in awe of his artistic talent and ingenuity in his own work, which carried through in the projects we worked on for other artists. I learned many printmaking skills from Yar and will carry on his knowledge. I will miss him dearly."
Joy and Tragedy
Koporulin leaves behind his spouse, John O'Mahony, and four children: twin girls (Claire and Violet) who are four years old, and twin boys (Evan and Damian) who will celebrate their second birthdays in January.
Koporulin and O'Mahony have been a couple since 1995, nearly 25 years. They were officially married just days after US Supreme Court made same sex marriage legal in 2013. Before the boys were born, the Washington Blade newspaper profiled the couple and wrote that Koporulin and O'Mahony were "the first known gay couple in the U.S. to have two sets of twins via surrogacy."
On the day that the boys were born, January 28, 2019, Koporulin received terrible news from his doctor. He was diagnosed with small cell lung cancer, a diagnosis that brought with it many changes in the lives of the family, including unexpected medical bills and financial pressures. A GoFundMe campaign was set up for the family by Yar's American University colleagues, and anyone can search on the site for "Yaroslav Koporulin" to donate.
Artist and Citizen
Koporulin was an interdisciplinary artist, says Mysliwiec, who taught one of Koporulin's classes while he was working towards his MFA at AU. He experimented with different media, ranging from traditional drawing and sculpture, to installation, object making, video, animation, and digital media art.
"His art practice sought to engage with identity, culture, and power," says Mysliwiec.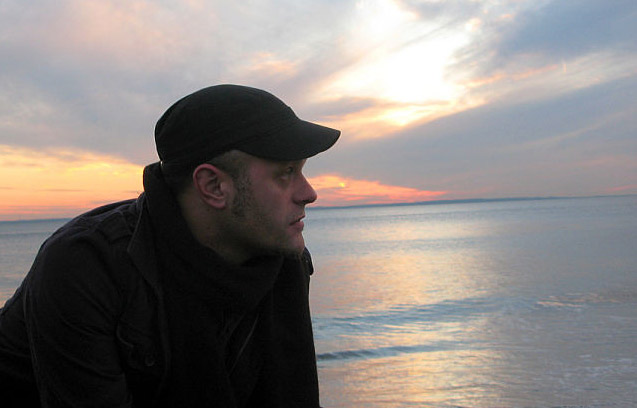 Koporulin grew up in post-Soviet Moscow and witnessed a dramatic transformation of Russian life and culture. In his artist's statement, he wrote, "People were thrust into a new, unknown, capitalistic model. These societal changes moved me to explore in greater depth an individual's path to self-recognition and rediscovery. With the use of metaphorical settings, objects, and characters, I create my own mythology inspired by history, a rise and fall of power structures, and conflicting intricacy of human existence in the world. I'm interested in places of uncertainty, places in-between cultures, stability, and identity."
Yar's spouse John says that Yar was very proud to become an American citizen in 2017. "He finally voted last Wednesday for the first time in a presidential election, just three days before he died. He was so happy to vote."
To learn more and to donate to the GoFundMe campaign for the family, please visit GoFundMe and search for "Yaroslav Koporulin."