Alumni Spotlight: Adewale Adengua, MS Biotechnology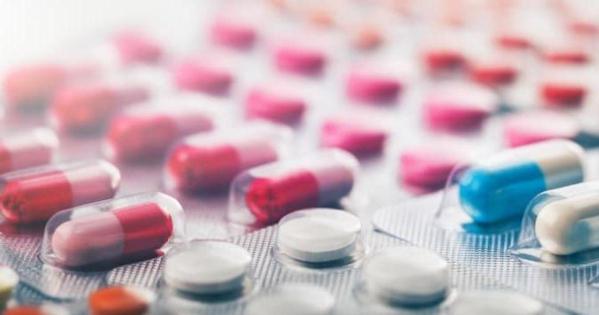 When you think of being a scientist, do you think of the countless hours of research, the curation of slides to analyze, and the collection of specimens? Well, Ade Adenuga did this throughout his journey in STEM. 
Ade Adenuga, a 2017 graduate of the Biotechnology Master's Program at American University, took these things into consideration when trying to find his place in the world of science. Adenuga was born in Nigeria and raised in the UK. He transitioned to the United States fully in 2002, spending most of his formative years in Brooklyn, New York. "Coming from Nigeria, our families always expect us to either become doctors or engineers, so I pursued an undergraduate degree in biology," he said. 
After seeing firsthand how grueling the application process to medical school was, Adenuga was able to put some things into perspective for himself. "I knew quickly that this was not for me. Sometimes you must be truthful with yourself to see if you can go through the rigor and what it takes."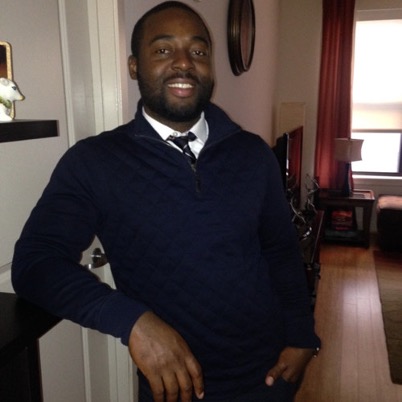 Once making the decision to forgo medical school, Adenuga decided to explore his options and see what was out there in the science realm. Participating in various roles as a lab assistant throughout the remainder of his undergraduate years and post-graduation, Adenuga realized one important thing. 
"Spending hours doing repetitive work made me realize that it's important to know where your passion really lies, and that was not mine."  
While searching for his passion in science, he worked odd jobs until deciding to move to Maryland in 2012, which he noticed was a hub for pharmaceuticals and biotechnology. He was fortunate enough to receive his first position in the biotechnology industry under Proctor & Gamble as a contract quality control (QC) analyst. In this role, Adenuga tested raw materials for skin care lines. "The powders and liquids used to make cosmetic products like mascara and lipstick, were materials we tested to make sure they were up to code." 
Adenuga continued working under contract as a QC Analyst for the next year and a half but knew he wanted a more permanent position. He came across a position as a lab operations specialist through AstraZeneca. 
"I'm very dynamic, so this job description checked off a lot of the things I was looking for. It was unique, and I would be solving a different problem every day." 
Adenuga took another leap of faith with the position, and after receiving it, he knew that his passions lied in the world of operations of biotechnology. In this role, he served as the first line of support for bench scientists. "You cannot expect the scientists to do their jobs and worry about how their equipment is functioning, when it is time for servicing, or who takes care of the lab coats, so that's where I came in. Our model then was 'Everything but the science, we take care of.'"  
From 2014 to 2018 he would work in this role while pursuing his master's degree at American University. Adenuga knew he wanted to advance in his chosen field, so he decided to enter the biotechnology program. 
"The program was wonderful, and so enlightening. I was able to see the various aspects of biotechnology, including the business aspect which I really enjoyed. It was hard being a full-time student with a full-time job, but I was fortunate to have great guidance." 
Adenuga credited Dr. Kathryn Walters-Conte for being influential in his success throughout the biotechnology program, and his next step into where he currently is, Millipore Sigma, one of the largest biotechnology companies in the world with three main sectors focusing on health care, life sciences, and electronics. Millipore Sigma creates research equipment that provides more efficient testing for scientists, and they also offer biosafety testing services to provide the best medications offered.  
In the company's life science sector, Adenuga works as a manager of Microbiology Operations. Under this role he leads the Microbiology Operations team in overseeing the daily management of assays required to characterize product or material safety. "Within the department, I manage a group of nearly 50 individuals and three labs, and so far, it's been great. There's still a lot of science involved in my position, which is where my background comes in handy. You must speak the scientists' language." 
Adenuga leads his team with compassion and is always striving to learn more and never become stagnant. He recognizes that when he gets too comfortable, it is time for further self-improvement. "I'd love to start my own biotech company one day, and hopefully bring all that I've learned back to my home country of Nigeria." 
It is important to recognize all there is to offer in the world of science. The opportunities are endless, and Adenuga is proof of that. When asked what advice he would give to those looking to pursue the biotech field he says, "Building your network and having mentors will go a long way. It is always important to let go of tunnel vision, so you are not limiting yourself to what one industry has to offer. There is so much out there." 
This story was originally written in spring 2022 for AU's Science Writing class.