Science
Summer Undergraduate and Graduate Experience in Research Seminar Series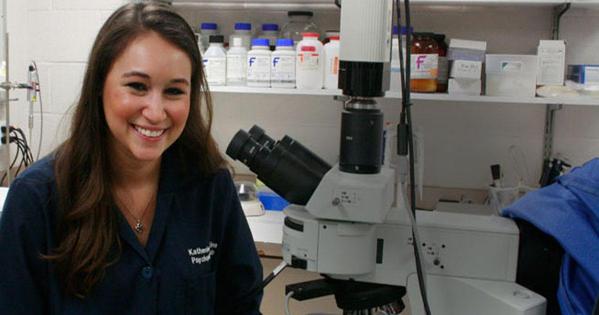 Why should undergraduate and graduate students get involved in research? Early exposure to research enhances students' readiness for graduate school and their chosen career paths. More importantly, research under the mentorships of talented faculty members within the Summer Undergraduate and Graduate Experience in Research Seminar Series (SUGER) can spark a student's lifelong interest in interdisciplinary learning.
American University developed the SUGER program to support its commitment to undergraduate and graduate research. The program allows students to conduct research on campus in order to engage science students and develop a sense of community during the summer session. During the course of the program, students can learn about different components of scientific research from renowned faculty members. They gain the opportunity to listen to a panel of STEM professionals during weekly 75-minute sessions.
During an interview discussing how SUGER prepares undergraduate and graduate students for research in the real world, Dr. Kathryn Walters-Conte, faculty member of the STEM Partnerships and Outreach program, said, "Academic research is a microcosm of government and industry research. Students will learn how to work with others, manage time and resources, ask pertinent questions, and become confident in their abilities and the ability to figure things out." She firmly believes that such skills are needed for success in the real world.
Madeline Cloud, former SUGER participant and current member of the STEM Outreach program, echoed the same sentiments. "SUGER gives students a chance to meet, collaborate, and connect with researchers in other departments." She further noted that she was able to gain a job opportunity in the STEM outreach program after connecting with Dr. Walters-Conte during a SUGER seminar.
With the rapid spread of the coronavirus pandemic, it was imperative to assess how the structure of the program had been affected. The pandemic has prevented the normal in-person sessions. Therefore, the program has shifted towards virtual seminars. Dr. Walters-Conte indicated that some of the benefits of virtual seminars are that the coordinators no longer worry about which speakers are willing and able to make it to campus. Through virtual seminars, speakers from all over the country are easily accessible as long as they have internet access. Due to the success of these virtual seminars, the coordinators are considering continuing this format in the coming years so they can include more students and have a diverse array of speakers.
Overall, SUGER aims to expose students to a wide range of career trajectories. Dr. Jennifer Axe, professorial lecturer from the Department of Chemistry SUGER program faculty member, provided a brief summary on the overall goal of SUGER. She said, "SUGER gives students an opportunity to learn about different career paths within the research field. The experience allows students to see employer expectations and help students to plan accordingly."