Arts
AU Chamber Singers Featured in Defiant Requiem Performance at the Strathmore Music Center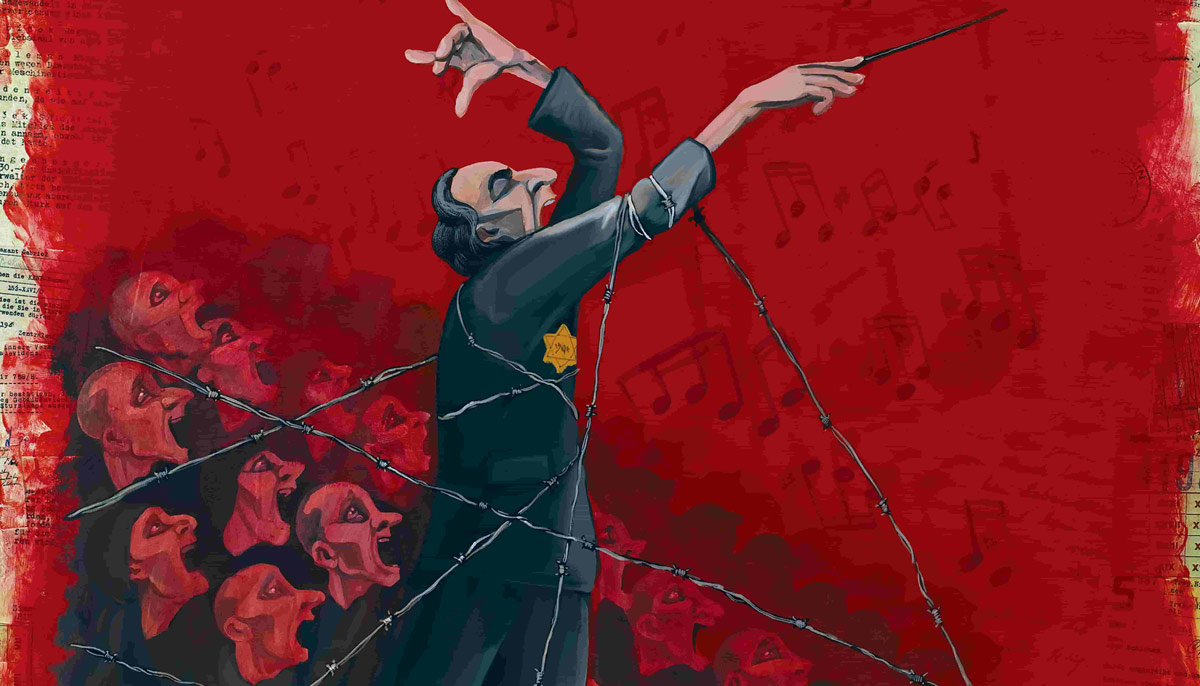 On Wednesday, April 20 at 7:30 p.m., the American University Chamber Singers will perform Defiant Requiem: Verdi at Terezín at the Strathmore Music Center in North Bethesda, Maryland. This multimedia performance is presented by the Defiant Requiem Foundation and inspired by the courage of Jewish prisoners in the Theresienstadt (Terezín) Concentration Camp in the Czech Republic during World War II. This performance commemorates the 20th Anniversary of the production. Tickets start at $35.
In 1944 and 1945, prisoners at Terezín raised their voices to resist the Nazis despite inhuman conditions, singing Verdi's Requiem in sixteen performances for their fellow inmates. 
The foundation refers to the performance as a "concert-drama" that combines Italian composer Giuseppe Verdi's Requiem (1874) footage from the Terezín Concentration Camp, video testimonials from survivors, and the words of Rafael Schächter, the conductor of the performances.
The student performers are under the direction of Department of Performing Arts Professor and Chair Daniel Abraham. Abraham says "It has been a thrill to prepare this work with the AU Chamber Singers. Not only because of its sheer beauty and masterwork status, but also because the Defiant Requiem Project has done so much to honor the legacy of Schächter and the 150 member chorus of Theresienstadt. Great art is always elevated when it can honor, educate, and further contribute to our community. We are humbled to be a part of this program."
The performance features several chamber choirs from Washington, DC and Virginia: The Catholic University of America's Verdi Choir, Longwood University's Chamber Singers, Virginia Commonwealth University's Commonwealth Singers, and Virginia State University's Concert Choir. Soloists for the performance are Jennifer Check, soprano, Ann McMahon Quintero, mezzo-soprano, Cooper Nolan, tenor, Nathan Stark, bass-baritone, along with Sue Struve & Dan Manning, narrators, and the Orchestra of Terezín Remembrance.
Learn more at the Defiant Requiem Foundation.