Alumni Changemakers
These CAS alumni are making their mark on the world, in the way only an AU Changemaker can. Get inspired by their stories!
Do you have a CAS alum to recommend as a Changemaker? Email us: phousman@american.edu.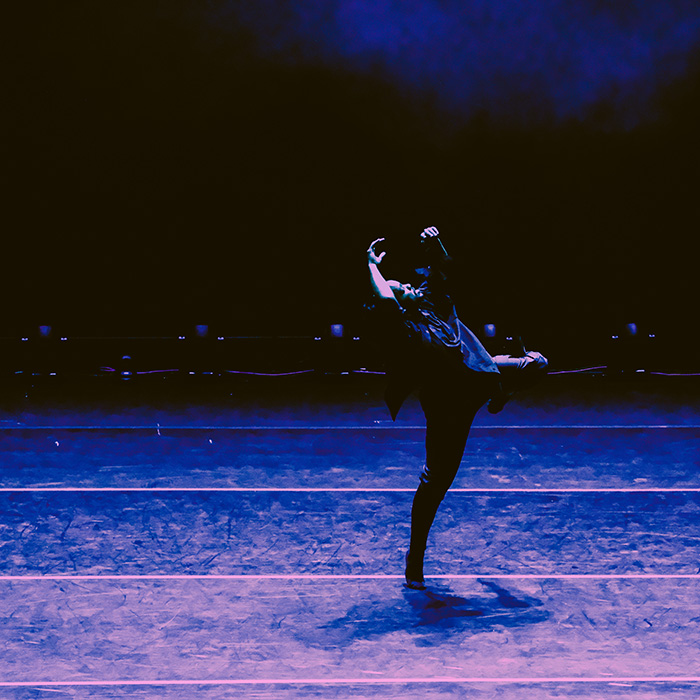 Malik BurnettMA Arts Management '21
I've had the opportunity to merge my love of dance with applied knowledge in the arts management field.
As assistant manager of dance programming at the Kennedy Center, Malik Burnett ties his experience as a dancer to building community-centered dance programs. Dance came naturally to Burnett as a student growing up in Prince George's County in Maryland. After graduating from Suitland High School and majoring in dance at the University of North Carolina School of the Arts, he returned to the area to figure out his next steps. "I did some soul searching and realized that I didn't want to be a full-time performing artist." While working as a facility manager at a local community center, Burnett realized the potential for a career. "I was managing everything from hiring instructors and conducting grassroots marketing to nearby schools to creating a curriculum—that started my journey in arts administration."  
To take the next step in his career, Burnett applied to the Arts Management program at AU. "When applying to programs, it stood out to me that I could participate in an internship or fellowship with arts organizations in the area as a student at AU." Burnett held fellowships in AU's Dance Program and in the Education Department at the Kennedy Center. The connections he made during the fellowship helped him transition to a full-time position after graduating from AU. "Whether it was fundraising, governance, or marketing classes, there was so much that AU instilled in me in those two years." 
Burnett recently had the opportunity to swap his dress shoes for dance shoes. He organizes the Kennedy Center's Local Dance Commissioning Project, which provides monetary support for DMV-based artists or companies to premiere a new production of their work at the Kennedy Center. Recent awardee Tariq O'Meally presented Good Grief: Songs of the Moon and The Unbroken Circle at the Kennedy Center's Terrace Theater in May. In addition to working on programming, Burnett also appeared on stage as a dancer. "It was a great full circle moment—combining my experience as an administrator and a performer." 
Photo: Kyle Andercyk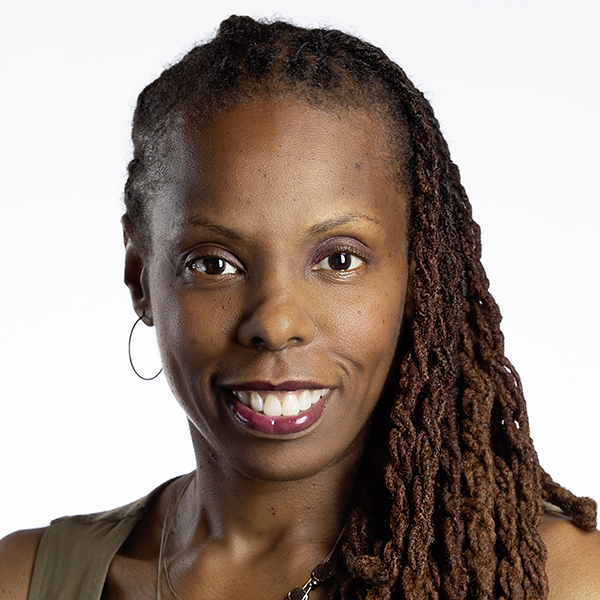 Tiffany TownsendMA Arts Management '07
My time at AU increased my understanding of both the business and artistic aspects of what it takes to successfully operate an arts organization.
As a master's degree candidate at American University, Tiffany Townsend crafted a nonprofit prospect research and management plan as part of her Capstone Project. Now, she's directly applying that knowledge to her current job as associate at the Smithsonian's National Museum of African American History and Culture (NMAAHC). 
At NMAAHC, Tiffany is working on the museum's $350 million Living History Endowment Campaign, which runs through 2024. "My role is to find fundraising support for the campaign through prospect research, prospect management, and donor stewardship for individual donors and corporations. I am excited to help secure resources for the museum's future!" During NMAAHC's fourth Women's E3 Summit (Empowerment, Entrepreneurship, Engagement), Tiffany was an integral part of the production team.
"What I loved most about AU was the caring professors who supported me during the completion of my master's degree, along with the deep friendships I developed with several of my classmates." looking forward, Tiffany says, "What I love most about my current job is collaborating with my fundraising colleagues around finding new ways to support a museum devoted to black history and culture, which I am deeply passionate about."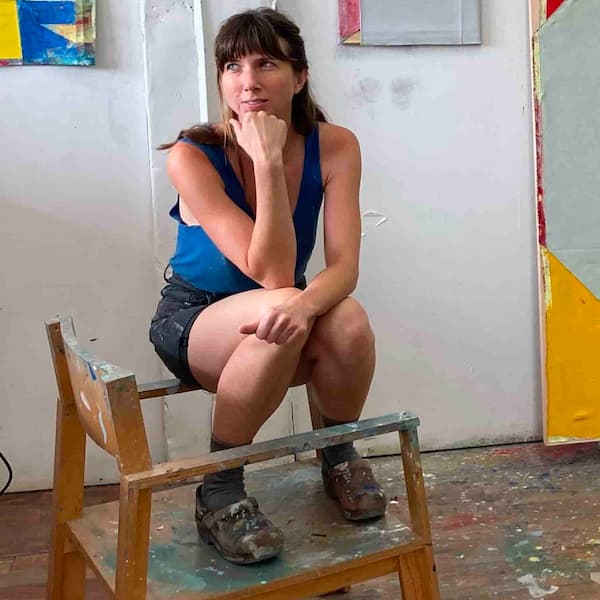 Julia RommelMFA Studio Art '05
Having really amazing instructors who exposed me to so much theory and contemporary art criticism exploded my head in terms of what art can do and how it can reach out into broader society.
New York City-based artist Julia Rommel creates minimalist paintings that explore relationships between color and form through strong blocks of color and the stretching and manipulation of painted canvases. Rommel's recent exhibition at Bureau, New York was profiled by Artforum, and her painting Cool Topics was acquired by the Metropolitan Museum of Art in 2021.  
In the MFA program, Rommel's time experimenting in her studio built a solid foundation for her professional practice and an understanding of the dedication required for success as an artist. In her coursework, "We moved through the history of how so many artists think about making work, and that helped me move through my own failures and successes at making work." Rommel also cites the program's Visiting Artist Series as an essential part of her education, both in forming connections to the New York art world and for her exposure to successful artists who provided their critique and insights.  
Rommel is preparing for an exhibition in Oslo, Norway in fall 2022. "I'm trying to figure out how to add 'surprises' to each composition while staying really minimal," all in the pursuit of joy in the painting process.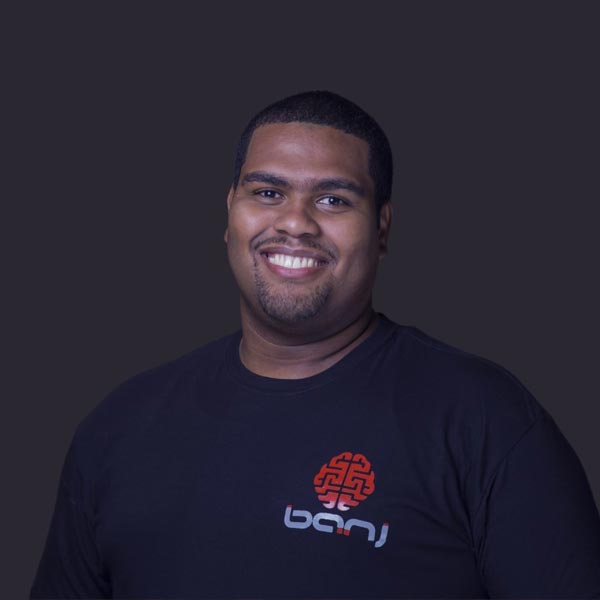 Marc Alain BoucicaultMA Economics '15
Marc Alain Boucicault is a man with a mission: to leverage the power of technology to reshape economics in his native country of Haiti. His latest venture, Banj, is the nation's largest coworking space — an enterprise that also serves as a tech startup accelerator partner of Google, Stellar, and Meta. 
Banj is the Creole translation of the word genius. "We named it Banj because it is a space that bring geniuses together, the best minds and hearts seeking to act as agents of change for Haiti," says Boucicault. "Despite the enormous spirit of creativity that exists in Haiti, entrepreneurs still lack the logistical, technical, and financial support systems and networks to develop companies that can change the country's macroeconomic landscape. Banj offers modern workspaces capable of producing concrete results for entrepreneurs who want to increase their visibility and take their entrepreneurial experience to the next level."
For 15 years, Boucicault has worked to establish grassroot organizations to spark change in Haiti—he launched one of his biggest projects, Elan Haiti, while he was still an AU student, bringing together the top Haitian "Under 30" leaders for the first time. He has also been a Fulbright Scholar, an economist for the World Bank and Inter-American Development Bank, and a board member of the French-Haitian Chamber of Commerce and the Haitian Education and Leadership Program. 
Boucicault says he's grateful for American University and the Econ Program. "It shaped an entire stage in my life," he says. "Elan Haiti propelled my leadership in Haiti and was critical in helping me to launch Banj. My leadership journey began in DC, and AU was the trigger that started everything for me."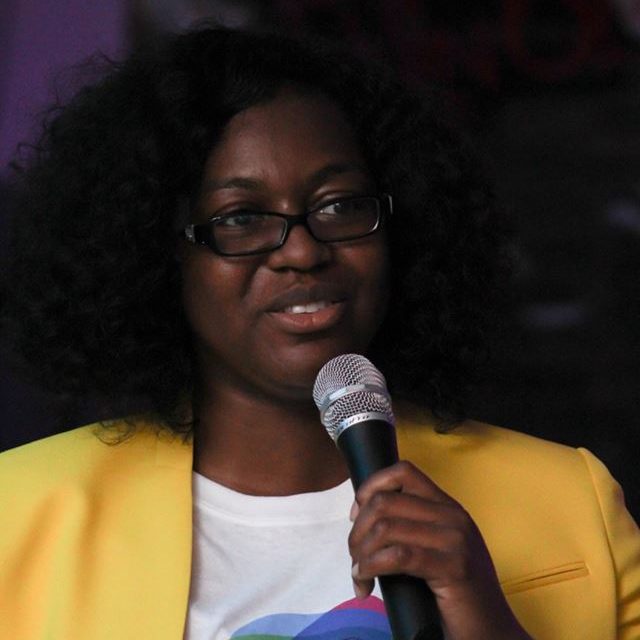 Quanice G. Floyd
MA Arts Management '16
MA Arts Management Program alumna Quanice G. Floyd '16 is a dedicated arts advocate, experienced arts administrator, and champion for justice and racial equity.
Most recently, Quanice was appointed executive director of the National Guild for Community Arts Education, the national service and advocacy organization for community arts education providers. She has also been awarded "Arts Advocate of the Year" by the Coalition for African Americans in the Performing Arts, and she serves on the DC Commission of Arts and Humanities.
Quanice is a former classroom teacher who applied to AU to empower herself to create change for her students. "I believe that access to arts education is a civil rights issue, and if a student does not have access to arts education, then that is a violent act against the student, their school, and their community," she says. "AU's program was a way for me to transition from being a classroom teacher to being an arts education advocate, and it equipped me with the skills to better understand the business side of the arts and culture sector."
Quanice was also drawn to AU's supportive community. "Our cohort was small, and the professors cared about us humans," she says.
Mia Owens
MA, Public History '22
As a public historian, I wanted my work with the fellowship to provide not only information, but also materials for the community to continue learning about and engaging in conversation with AU's history and legacy in relation to slavery. Through the subject guide, I hope that students, faculty, and staff at AU can build upon the working group's preliminary findings to expand our understanding of AU history and connections to slavery and settler colonialism.
Mia Owens has left behind an important legacy at American University: a virtual subject guide, Influence of Slavery on American University, which students and researchers can use to learn about the historical influences of slavery on the AU campus and throughout the metropolitan area.
Mia was the inaugural Public History Fellow in the History of Slavery and Its Legacies in Washington, DC, a two-year graduate fellowship created through a partnership between AU's Antiracist Research and Policy Center, the Master of Arts in Public History Program, and the White House Historical Association. During her fellowship, she spent two years conducting research for projects related to the history of enslaved people in the nation's capital. Her work resulted in a series of articles that promote a deeper understanding of slavery in DC, as well as the subject guide, which will give future researchers the tools to build upon her work.
Mia is currently working as a research intern at the Smithsonian Institution's Center for Folklife and Cultural Heritage and as a research associate with the 1882 Foundation, focusing on local Chinese American history and historic resources.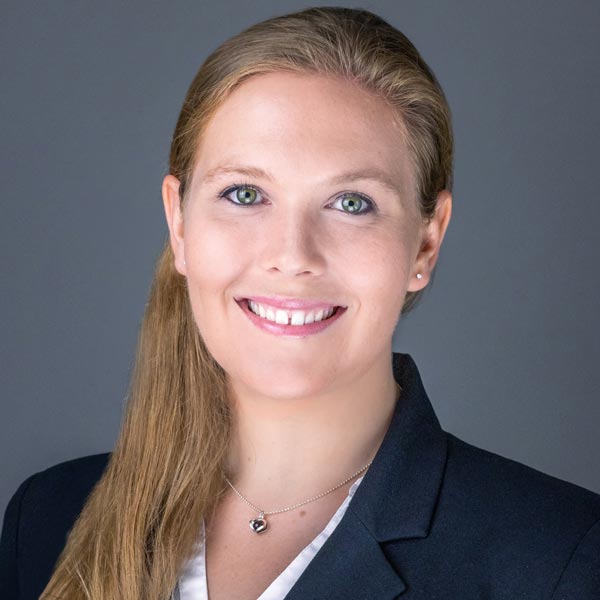 Annika Bergstrom
BS, Public Health, minors in music and biology '15
American University allowed me the unique opportunity to explore several of my interests including public health, music, and the natural sciences," says Annika Bergstrom. "I was able to have a broad and comprehensive education while developing leadership skills and communication skills to help me succeed as a culturally competent and well-rounded physician.
Annika graduated cum laude from American University in 2015. She just completed medical school at George Washington University and is heading to the University of California, San Diego, for her residency in Internal Medicine. In May, she received the 2022 United States Public Health Service Excellence in Public Health Award for incorporating her public health background into her medical studies and volunteer work.  
During her time at AU, Annika sang with the Chamber Singers and held leadership positions in Women in Science, the Student Honors Board, and the Residence Hall Association. At AU, she was first introduced to organizations that drew her towards a career in public health and medicine.
Annika's public health volunteer work has included stints at Whitman-Walker Health, GW's Healing Clinic, DC's HIPS Medication Assisted Treatment clinic, and the DC 24/7 PEP hotline to reduce HIV infection. She also worked on a project involving pharyngeal gonorrhea infection and potential antibiotic resistance, and at the DC Department of Health through a Centers for Disease Control fellowship.
Annika says she is looking forward to her residency. "As a physician, I will have the privilege to have a career that I enjoy, while also having opportunities to contribute to the field of public health through research, leadership, and community initiatives."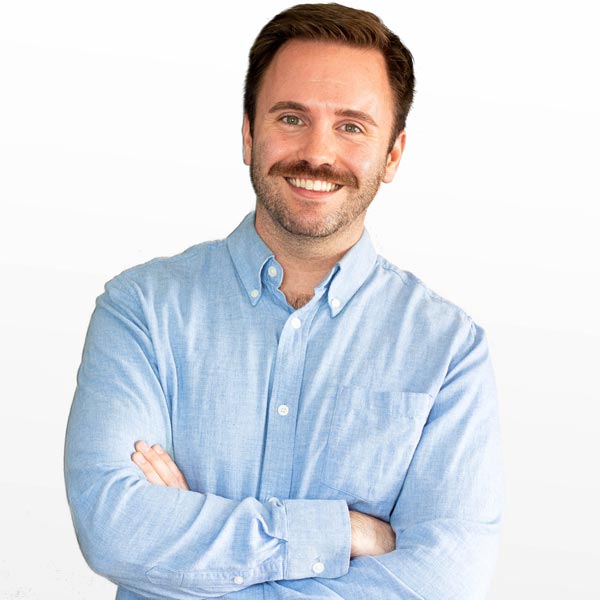 Blair Bryant Nichols
BA Literature, minors in Gender Studies and Comms '07
"I love introducing new and diverse voices to the book publishing industry, which has traditionally struggled with elevating diverse speakers," says Blair Bryant Nichols.
Blair had a successful career working for major publishing houses, juggling dozens of authors looking for speaking engagements to help sell their books. But he imagined a future where he could manage a small list of clients that he truly aligned with. He wanted to serve them in all areas of their creative endeavors, beyond speaking and publishing.
Now, Blair is stepping into his dream. He established his own firm, BBN Creative Management, which manages and develops creative strategy for diverse and socially driven talent. "Most, if not all, of my clients are also social advocates or have a well-defined mission or purpose to their work that seeks to educate and elevate others, so that makes it even more rewarding to help them spread their message and grow their work."
Blair looks back fondly at his time spent at AU. "If I could have spent every semester abroad in a new country, that would have been amazing, but my semesters in Rome and London were wonderful," he says. "I also loved hosting a game show for ATV and writing "Everybody Does It," my sex and relationship column for The Eagle.
Blair also credits AU with preparing him for his career. "Being a literature major gave me a broader understanding of classic and contemporary literature, as well as critical writing and thinking skills, and my communications minor was practically focused on some of the skills and knowledge that would be required to be successful in publishing."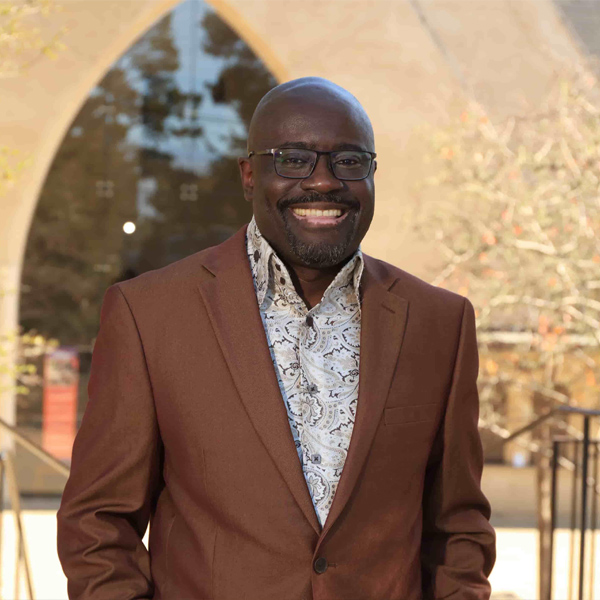 John WineglassBS music composition '94
"My time at American University gave me the opportunity to really explore my calling in this field." 
©Emmy Award Winning composer John Wineglass has developed an expansive portfolio across television, independent films, and concert hall compositions performed in some of the world's most famous music venues. He says, "One of the most valuable lessons that my television and independent film music career has taught me is the importance of versatility at a moment's notice. I believe that this experience, along with growing up improvising in church music, has led me greatly in my adeptness through a wide array of projects." 
As a student at AU, Wineglass gained the confidence and skillset to fully pursue a career in music. "Initially, I was a double major in business administration (finance) and music. Eventually, I could no longer deny my passion for music and later transferred full-time into a music degree. AU gave me the space to expand as a musician and a composer outside of my formal youth orchestra training and private lessons growing up in the Washington, DC, area." 
In recent years, Wineglass has turned his efforts toward fighting racism through the power of music. #elijah was commissioned by the Cape Symphony in Massachusetts as a tribute to Elijah Jovan McClain—a 23-year-old African American massage therapist and amateur violinist who died six days after a violent encounter with police and paramedics in 2019. Jointly, the composition honors the many people of color who have lost their lives at the hands of those who are entrusted "to protect and serve." Recently, the London Symphony recorded #elijah with violinist Yumi Hwang-Williams, Wineglass' friend and concertmaster of the Colorado Symphony. Wineglass says, "My approach to composing #elijah was much the same as with my other works. Fully embody the subject matter and then release and compose."