Achievements
Director of Graphic Design Program Featured in Creative Quarterly's 100 Best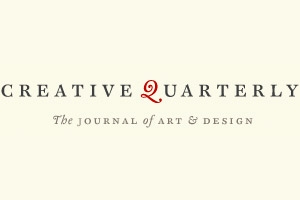 A poster promoting the AU symphony orchestra designed by Chemi Montes, director of American University's Graphic Design Program, was chosen as one of Creative Quarterly's 100 Best graphic designs for 2015.
Creative Quarterly features the work of international artists, illustrators, designers, and photographers. One hundred designs are selected and featured in the 100 Best Annual issue. Chemi's piece is a poster designed for the opening season concert for the AU symphony orchestra in the fall of 2014. It was first awarded by Creative Quarterly in 2015 and will be included in the upcoming Best 100 of 2015 book. 
Montes says he's honored to receive acknowledgment for the quality of his work. "Design is about finding creative ways to solve problems; it's about judgment. I imagine my students and clients find it reassuring to know that my creative judgment has a track record of professional recognition of excellence." 
Montes has experience in many visual art forms and currently works on graphic design projects for a variety of clients. His work has been recognized in multiple design books, competitions, books, and periodicals including Communication Arts Design Annual, Graphic Design USA, the Graphis books series, How magazine, the Art Directors Club of Metropolitan Washington, the American Graphic Design Awards, and the Creativity International Awards.