Achievements
AU Professor To Lead Nation's Secure and Trustworthy Cyberspace Program Chun-Hsi Huang receives National Science Foundation cybersecurity grant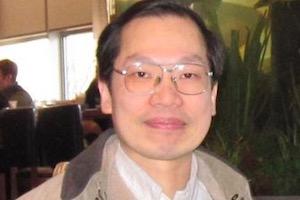 American University Computer Science Professor Chun-Hsi Huang has been awarded $219,006 from the National Science Foundation (NSF) to act as the 2018-19 program director for the Secure and Trustworthy Cyberspace Program (SaTC). 
The SaTC program funds research and educational activities to ensure security and protect privacy to preserve the growing social and economic benefits of cybersystems. Through the grant, NSF gives scientists the opportunity to join as temporary program directors, allowing them to make funding recommendations, determine new directions for their respective fields, support new research, and mentor new researchers.
Looking to the Future
As part of the grant, Huang will act as a rotating program director for the Division of Graduate Education (DGE). While at NSF, he will continue conducting research in extreme-scale computing and data analytics, computational biology, as well as security-related research.
"This rotating position allows me to collaborate with others and increase my visibility while surveying the entire breadth of US and international science, engineering, and education in real time. In addition, as a temporary program director, I retain my ties to American University, and will return with new insights and experience for my research."
In addition to the SaTC program, Huang also works on the CyberCorps: Scholarships for Service Program, which aims to increase the number of qualified students joining the government's cybersecurity workforce, and to increase the capacity of the US higher education enterprise to continue to produce cybersecurity professionals.
New Addition to AU Computer Science
Huang is a new addition to the CAS Department of Computer Science, beginning last semester. He earned his PhD in computer science and engineering at the State University of New York at Buffalo, his MS in computer science at the University of Southern California, and his BS in computer science at the National Chiao-Tung University in Taiwan. His research areas lie in extreme-scale computing and data analytics, computational biology and life-science informatics, and combinatorial algorithms and experimental algorithmics.
"In addition to its great location and beautiful campus, AU is attractive because of the supportive colleagues, energetic students, and the visionary leaders," he says. "It's particularly exciting to join the College of Arts and Sciences as it develops new graduate programs, expands the successful computer science undergraduate program, and the university's research profile. There could never be a better time to become part of CS@AU."