Student Life
The DC Math Circle Opening This Fall at AU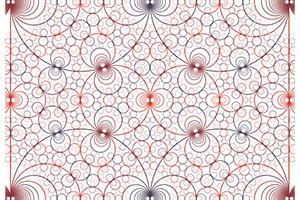 Math circles, a tradition imported from Russia, are places where kids get together to discuss challenging problems of the sort that they are unlikely to encounter in school. The purpose of the math circle is *not* remediation, test preparation, or to participate in contests. Rather, the purpose is to think about problems together in a social context, i.e., fun.
 
Target participants: 5th through 8th graders, though students at other levels are also welcome.
Type of student: Those interested in math, irrespective of their grades.
Time: Tuesdays from 6:30-8:00 p.m., starting September 12 and ending November 14.
Place: Somewhere on campus, probably in the brand new Don Myers Technology and Innovation Building. Registered participants will receive more information.
Cost: We ask for a donation of $100 per student for the semester. However, this is completely voluntary. Under no circumstances will we turn away a student for financial reasons. For more information about financial matters, contact dcmathcircle@american.edu, or Professor Jeff Adler at 202-885-3361.