Arts
February Filled with Art, Music, Dance — and Free Tickets for Students!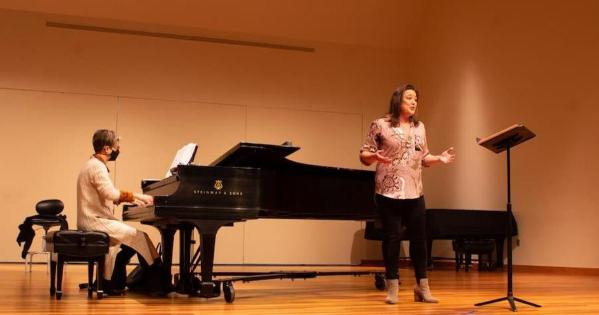 This month, the Arts at American University offer opportunities to attend exhibition openings, examine historical intersections between art and activism, visit artist studios, experience incredible music and dance performances right here on campus, and watch the beloved cult classic Bat Boy on stage at the Greenberg Theatre.
Tickets are now free for all AU students! Reserve all tickets at the AU Arts Ticket office.
Here's your guide to February arts highlights. It all starts with an artful evening at the Katzen Arts Center on Saturday, February 4. You'll get to tour MFA open studios, get an early look at the new AU Museum exhibits, and listen to live music.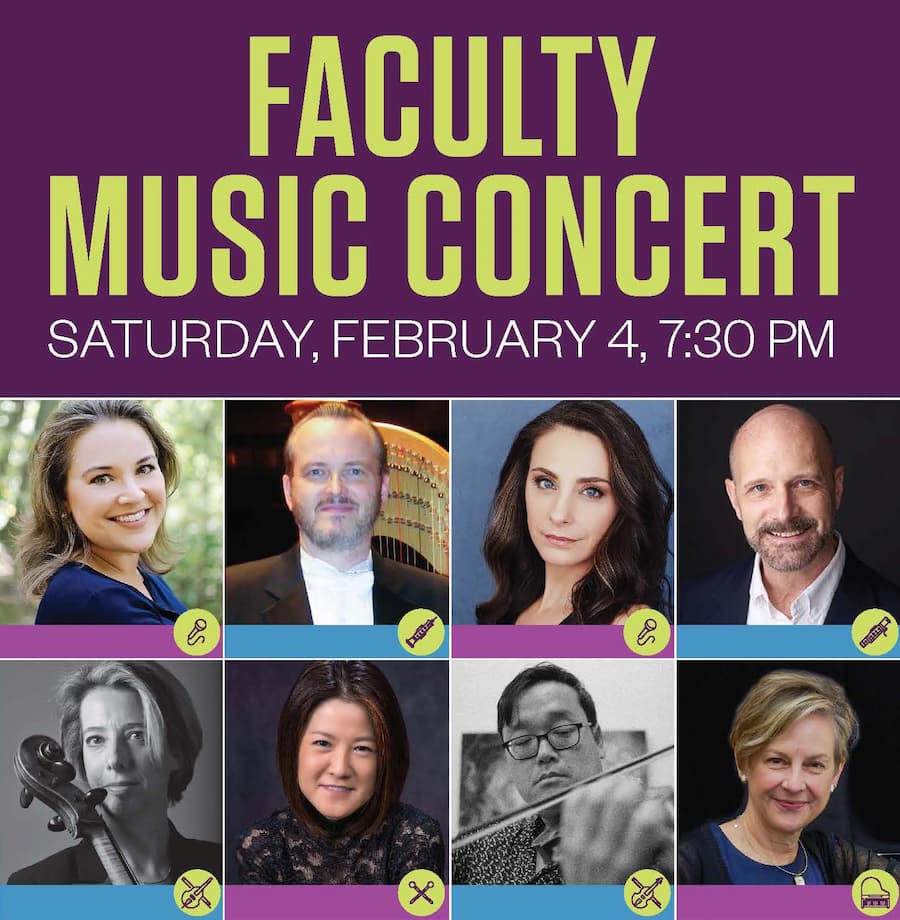 February 4, 7:30 p.m.
Abramson Family Recital Hall, Katzen Arts Center
Department of Performing Arts
Tickets: $10-$15, FREE for AU students 
Music faculty collaborate in a varied program that includes pieces by Eric Whitacre, William Grant Still, Golijov, Ysaye, Jessie Montgomery, and songs from The Mystery of Edwin Drood. Featuring: Kelly Smith Jones (voice), Bill Wielgus (oboe), Susan Derry (voice), Eric Dircksen (bassoon), Nancy Jo Snider (cello), Nobue Matsuoka (percussion), Kevin Jang (violin), and Barbara Wilkinson (piano).
AU Museum Winter Exhibitions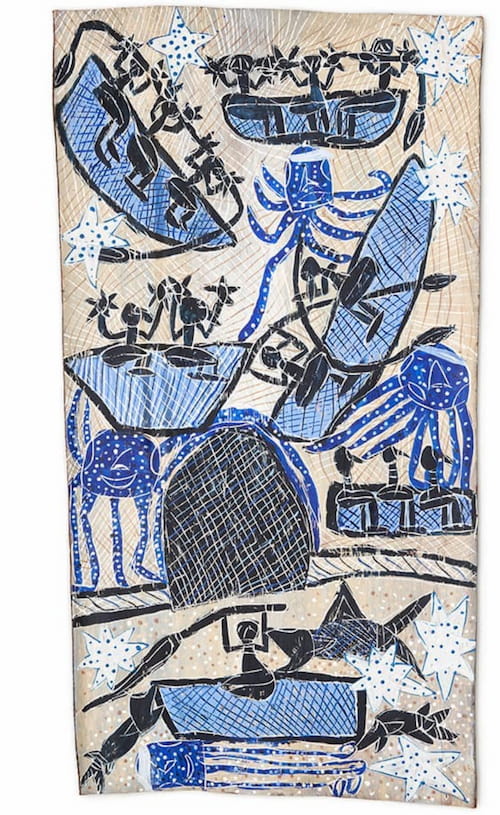 Dhambit Munuŋgurr, Ocean, 2019. Natural pigments and acrylic on eucalyptus bark, 78 11/32 x 42 17/32 inches. Kluge-Ruhe Aboriginal Art Collection of the University of Virginia.
On view February 4 | Opening Reception: February 4, 6:00-9:00 p.m.
Upcoming exhibits include Maḏayin, the first major exhibition of Aboriginal Australian bark painting to tour the US, photojournalism from World War II, and winners of the Trawick Prize for Contemporary Art. 
MFA Open Studios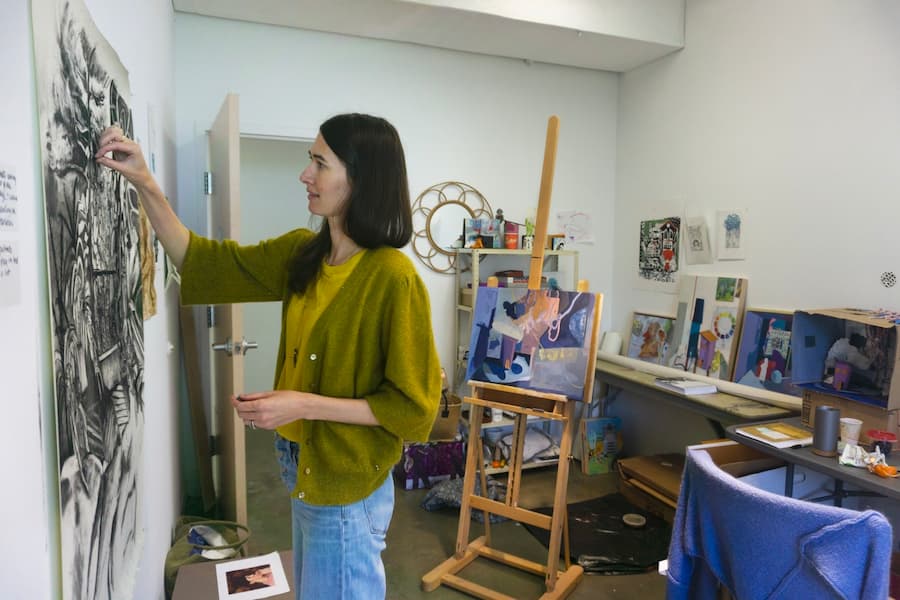 February 4, 6:00-9:00 p.m. | Katzen Arts Center, Second Floor
Visit the studios of artists enrolled in AU's MFA studio art program. Meet the artists and see their works in progress.