Grad Student Career Seminar on Thursday Offers Skills To Get Ahead New seminars give students career and life skills beyond the classroom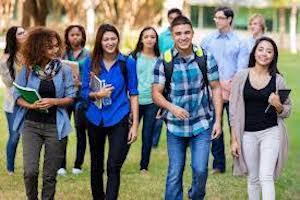 This Thursday, the College of Arts and Sciences and the Career Center are sponsoring their third Career Seminar for graduate students. The seminars are designed to provide critical career and life skills that might not be taught in the classroom, but are important for future career success.
Thursday's seminar will focus on Strategies for Self Care, including healthy eating, the importance of sleep, and stress management tips. It will be held in the Battelle-Tompkins Atrium from 4 to 5:15 p.m.
The event is free and open to all graduate students. No reservations are necessary.
Beyond the Classroom
Kara Reynolds, professor of economics and CAS associate dean of graduate studies, has identified three "bins" that are the beneficial to graduate students. They include academic skills, career development, and life skills.
Reynolds says that American University's graduate programs do an excellent job of providing students with the necessary academic skills. But there are other skills that all students need to gain that lie outside their respective fields. "We want these seminars to focus on those things—the things that go above and beyond the skills that students get in their field," she says.
The first seminar offered networking tips, a rundown of Career Center resources, and a how-to for developing a professional online presence. The second focused on self-care, stress management, and sleep techniques — tools that can benefit everyone.
"Most of these resources are available to students throughout the year through the Career Center," says Reynolds. "But they get so wrapped up in working on their studies that they forget to pay attention to other parts of their lives that are as important in having a successful career. This program designed to get students to focus on these things too."