Honoring Professor Emeritus Richard McCann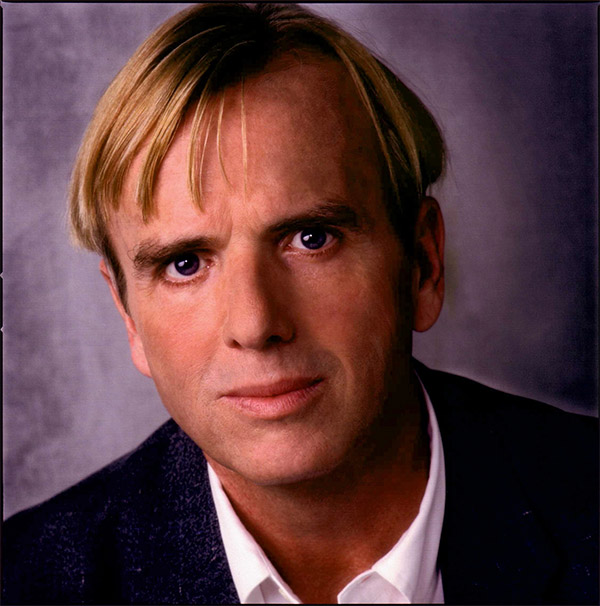 It is with tremendous sadness that we announce the death of longtime Department of Literature faculty member Professor Richard McCann who passed away on Monday, January 25, 2021. Professor McCann, who held an MA in Creative Writing and Modern Literature from Hollins University and an MA and PhD in American Studies from the University of Iowa, taught in the Creative Writing program at American University from 1988 to 2017, when he retired. During his time at American, Professor McCann served as the Director of the MFA in Creative Writing from 1988-2002. He was the recipient of 2005 AU Scholar-Teacher of the Year, which recognizes faculty who are outstanding in scholarship, teaching, and contributions to the university community. Professor McCann's leadership of the MFA Visiting Writers series has been described as compelling and as a way that extended his love and support of other writers. Professor McCann continued to support the MFA Program in Creative Writing by teaching his literary nonfiction course even in his retirement.
Professor McCann was the author of Mother of Sorrows (Vintage, 2006), a collection of linked stories that Michael Cunningham has described as "almost unbearably beautiful"; he was also the author of Ghost Letters (1994 Beatrice Hawley Award, 1994 Capricorn Poetry Award), a collection of poems, and the editor (with Michael Klein) of Things Shaped in Passing: More 'Poets for Life' Writing from the Aids Pandemic. His work has appeared in The Atlantic, Esquire, Ms., and Tin House, and in numerous anthologies, including The O. Henry Prize Stories 2007 and Best American Essays 2000. For his work, he has received awards and fellowships from the Guggenheim Foundation, the National Endowment for the Arts, the Fine Arts Work Center in Provincetown, The MacDowell Colony, and Yaddo. Professor McCann also served on the Board of Trustees of the Fine Arts Work Center from 2000-2008 and was a Member of the Corporation at Yaddo.
Dolen Perkins-Valdez, novelist and Chair of the Board of the PEN/Faulkner Foundation, notes that Professor McCann "was an esteemed member of the PEN/Faulkner Board of Directors for over 15 years, including as its President and Chair. Just as he shaped AU's Visiting Writers Series, Richard was a pivotal force in crafting many successful PEN/Faulkner literary conversations over the years." 
Poet Kyle Dargan says of Richard McCann: "There are so many that Richard called and truly loved as family…. That love extended to other writers in many ways — which is in part what made Richard such a compelling director of the Visiting Writers Series. He did so much, through Yaddo and through PEN/Faulkner, to extend opportunity and appreciation to other writers that it was a Herculean task to say 'no' to him when he invited you assist him (often to serve other writers). Richard was, in a way, his own social networking platform within the writing world."
Poet and non-fiction writer Sandra Beasley remembers, "Before I was anyone's teacher, I was Richard McCann's student. He had a way of helping us locate what he called the 'frozen need,' the tenderest nerve in one's psyche, and yet he also brought so much laughter and warmth to his workshops. Writing essays with him wasn't just creatively nourishing, it was life changing. He accumulated a devoted following of not only American University students but students at the Fine Arts Work Center in Provincetown, Vermont College of Fine Arts, and beyond. Scores of books came into the world because of the stories that Richard McCann believed — and helped us believe — needed to be told."
Poet David Keplinger muses, "Richard McCann's life was an extension of his art, though he cultivated these two practices in different ways. Richard wrote impeccably because he paid close attention to the suffering caused by losses; his work bore fierce and rapt witness to the passing quality of things. He wrote sparely, and his sentences carried a quality of having gestated a long time, saved up until the right moment, and for that reason they seemed to glow on the page. But in his other art, a craft called friendship, Richard loved others expansively and with immense abandon. This quality of his listening, the feeling of being with Richard, who could lean at a charged emotional level into every conversation, is one his friends will find familiar, who enjoyed a warmth from him that made words and stories feel sacred. In the same way, his circle of friends widened over a lifetime to include thousands, and these not just mere acquaintances, but each beloved by him in some unique way. He embodied the epitome of Rilke's searcher: 'I live my life in ever widening circles, each superseding all the previous ones. Perhaps I will not succeed in reaching the final circle, but I will try.'"
Poet Adam Tamashasky notes, "When I was a grad student in the MFA program in 2000, people began to joke that, thanks to our shared blonde hair, humor, and affection to one another, Richard and I could be father and son. That idea honored me and tickled him to no end, so much so that we called one another Pops and Sonny. The joke became real, as Richard, indeed, became my second father—first to meet my first daughter; a familiar face at Thanksgiving or Christmas dinners; a grinning, muttering opponent to countless games of Scrabble. Yes, he was a beautiful, vulnerable writer; yes, he was a teacher gifted with a vision that saw his students and a heart that loved our broken places. But, for me, he was also my Pops, and, like so many of us, I cannot imagine who I'd be if I had not known, had not loved — and been loved by — him."
Former student Jonathan Harper remembers Professor McCann as a once-in-a-lifetime mentor. "A lot of us joked that taking a class with Richard was like being in therapy. He didn't just care about the words on the page, he cared about the motivation behind those words. He cared about us and understood that even the most benign topics could hold great personal meaning. He was more than an instructor — he was a mentor, a confidant, a guide. I think this is especially true for his queer students, like me. His book Mother of Sorrows was one of those work space bibles, something I could turn to whenever I needed comfort and inspiration. So was Richard. Whenever we met, I was often nervous and rambling and sometimes found myself apologizing for my writing. Richard never tolerated that. The greatest lesson he taught me: don't be coy and don't be ashamed. And for this, I am grateful."
Richard McCann will be sorely missed, by colleagues, friends, loved ones, and the extended writing community in DC and beyond. For more details about Professor McCann's life, you can read his 2005 interview with NPR's Jacki Lyden. As tribute to his life and work, the faculty in the Creative Writing program will dedicate to McCann their annual benefit reading on February 10 at 7:30, collecting funds for a local charity he esteemed, So Others Might Eat. A full celebration of his life will be held later this year.