Internships
Freddie Mac Summer Internships Lead to Job Offers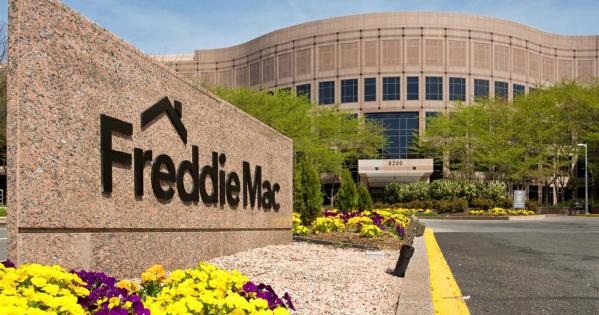 Last spring, Mike Ryan, VP of Tech Strategy and head of the Freddie Mac's Tech Modernization department, came to American University to recruit students for summer computer science internships. Five AU undergrads landed these internships, and three of them were offered full-time job positions at Freddie Mac after graduation.
Freddie Mac, the Federal Home Loan Mortgage Corp, is a stockholder-owned, government-sponsored enterprise, which was chartered by Congress in 1970 to keep money flowing to mortgage lenders in support of homeownership and rental housing for middle-income Americans. It purchases, guarantees, and securitizes mortgages to form mortgage-backed securities. It is headquartered in Tysons Corner, Virginia, and ranked No. 38 on the 2018 Fortune 500 list of the largest United States corporations by revenue.
"We are especially excited about this new partnership because Freddie Mac reached out to our university to find newly trained STEM professionals with both technical and workplace skills," says Kathryn Walters-Conte, AU's Director of STEM Partnerships and Outreach Director of Master's in Biotechnology.
Parker Brotman (BS statistics, data science track '20) begins fulltime work at Freddie Mac in January. Last summer, he interned in the Tech Modernization department of Freddie Mac's IT division. "My main internship project was using data science tools and methodologies to investigate how the Multifamily division could use information about competitor's bids to improve its own bids in order to win more deals and increase revenue," he explains. "I also participated in a business case challenge along with the other IT interns, and I became AWS Cloud Practitioner certified."
Angélica Maria Vega Aponte (BS computer science '21) will begin working fulltime at Freddie Mac next summer. Last summer, she interned in the same department as Brotman. "I worked on developing backend Python code to create a background research web app within the multifamily division of Freddie Mac using search API's and Sentiment Analysis Models," she says. "This experience allowed me to further develop my python coding skills and become extremely familiar with Kibana and AWS Cloud services, specifically EC2 and S3 components."
Internship to Career
Brotman said he was inspired to pursue the opportunity because Ryan explained that interns would get the opportunity to learn in-demand skills such as AWS. Vega Aponte agrees. "Mike Ryan's presentation on new cloud service technologies such as AWS, along with his emphasis on Freddie Mac being a 'Majority Minority' company, is what inspired me to pursue the internship," she says.
During Vega Apone's internship, she was chosen to speak alongside Freddie Mac CEO David Brickman during the corporation's end-of-internship celebration—in front of hundreds of employees. She then received an internship at NASA this fall as a software engineer and graphic design intern. "After this experience [at NASA], I will then be working with Freddie Mac as a technology analyst after graduation, where I will continue to further develop my coding skills, continue to pursue my passion for technology, and create a platform for all Minority Women in Computer Science," she says.
Brotman says that he enjoyed working with the other interns, and even though they were fully online, they built a real sense of comradery. "I enjoyed learning about the business and what it's like to data science in a real business setting," he explains. "All the people that I worked with at Freddie were wonderful. On the whole, the internship was a big success."
Well Prepared by AU
Both students are grateful to AU's computer science faculty, particularly Professor Mohammad Owrang Ojaboni, who arranged Ryan's recruiting visit to American University along with Walters-Conte. "Thanks to Professor Owrang and the many wonderful computer science professors at AU, I was able to prepare myself for the professional world and land an internship at an awesome company such as Freddie Mac," says Vega Aponte.
Brotman adds that the skills he learned at AU both in class and by working as a research assistant prepared him well for the internship. He has some advice for fellow students who are thinking about internships. "My biggest piece of advice is to attend all the on-campus professional/recruiting events that match your interests and make an effort to form connections with the company representatives at these events," he says.