First Person
Is It Safe to Jump In? Health Studies Professorial Lecturer Jody Gan discusses swimming pool safety
Every summer, Americans flock to swimming pools to cool off — indoor pools, outdoor pools, public pools, neighborhood pools, backyard pools, inflatable pools, lap pools — anywhere with cold water and chlorine. And this summer especially, as temperatures soar, and camps and vacations are cancelled, swimming pools are more important than ever as a way to cool off and get some exercise.
But are they safe?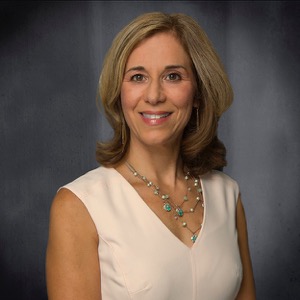 We asked Jody Gan for guidance around safe outdoor swimming during the COVID-19 pandemic. Gan is a professorial lecturer in American University's Department of Health Studies — and also an aquatic researcher, avid swimmer, and community pool board member.
Here she shares the latest research and her own observations about pool safety and how to make pools safe for everyone:
Are Pools Really Safe?
Yes, thoughtfully operated swimming pools present a relatively safe haven from COVID-19. Recently, pools that had been closed for the season in New York City and other parts of the country have opened up with swimming deemed a relatively low-risk recreational activity. In the DC area, many community swimming pools are extending their seasons into September.
Because of the effectiveness of chlorine, the Centers for Disease Control and Prevention (CDC) has come out in support of outdoor recreational swimming during the pandemic. Chlorine plays a dual role in maintaining a safe aquatic environment by both disinfecting and removing pathogens from the pool. In addition to killing COVID-19, chlorine provides the oxidization necessary to bond the killed virus and neutralized free chlorine together to be trapped by the pool's filters. Outdoor pools offer better ventilation than indoor pools, and sunlight and humidity are thought to be a helpful supplement to chlorine in destroying the virus.
Even with perfect pool chemistry, enforcing social distancing guidelines (both in the pool itself and on deck) and reducing high-touch surfaces at the facility is necessary for ensuring safety. It's important to note that socializing outside "the pod" in the pool is no safer than on land. While in the pool, the virus could easily aerosolize via a chlorine-induced cough, sneeze, or exhalations from boisterous play, calling for games like "Marco Polo" and "Shark" to be shelved this summer.
Most pools are operating at a much lower capacity than normal to make social distancing in the water and on the deck easier. The CDC has devised a formula to determine the maximum capacity of entrants to the pool, where the square footage surface area of the pool is divided by 36 to ensure six feet of separation between pool patrons in the water. However, the number of occupants the formula yields could be higher than what may be comfortable for pool patrons and staff. Many community pools have set more restrictive capacity limits, using an online reservation system for both recreational and lap swimming that could also play a critical role should contact tracing be required given a case of COVID-19 within the community. Having patrons bring their own chairs and limiting the use of the bath houses helps limit the number of high-touch surfaces that pool staff will be periodically disinfecting.
Why Is Keeping Pools Open So Important?
Many of our favorite forms of physical exercise have been limited during the pandemic. Swimming laps, which has always scored high marks as an exercise option, involves expelling less virus than many other forms of fitness such as playing basketball or sharing equipment at the gym. During the recent record heat wave, outdoor swimming pools have offered a respite from soaring temperatures as well as confinement in our homes.
In addition to providing a safer environment for physical activity, swimming is helpful for our mental health, too. As Bonnie Hsui explains in her new book Why We Swim, "the water is a draw for us, and many of us feel more comfortable and happier in the water than on land." Swimming releases endorphins, the natural feel-good hormones that lead us to experience a greater sense of happiness and well-being. The solace offered by the swimming pool provides a bit of comfort during a time when just about everyone's mental health has been tested.
Lastly, another important reason for children especially to keep swimming this summer is to maintain their comfort in the water. With swim lessons for small children limited this summer, time in the water with parents will make lessons next summer more productive, helping young children catch up in terms of developing crucial lifesaving swim skills.
Who's in Charge?
Summer lifeguarding has always been a popular job for teens and young adults. While this crew is trained to assist swimmers in distress, they are less likely to be familiar with the aspects of operating the pool unique to summer 2020. It is understandable that these younger workers may feel inhibited by the added responsibility of enforcing social distancing guidelines and asking adult patrons about their health status upon check-in. The entire pool community needs to be extra cooperative and help young workers with the many new responsibilities.
Keeping the pool's workforce healthy is key to ensuring that the community stays well. Lifeguards, like other frontline workers, should check their temperature before coming to work and not report to work if they have any signs of fever or if they, or anyone in their household, are experiencing any of the long list of COVID-related symptoms identified by the CDC.
Additionally, lifeguards need to alert their manager if they are awaiting COVID test results, have been exposed to someone with COVID, or have traveled to a virus hot spot. Guards are working in close proximity with one another and must wear masks when not in the water (just like everyone else at the facility) and sanitize shared equipment such as the flotation device they hold while up in the chair and the laptop used for checking in patrons.
A separate training to review health precautions and explain the need for their strict observance is essential. Guards can benefit from this extra guidance, as well as a chance to troubleshoot enforcement issues. It is important to show gratitude for the lifeguards' extra efforts this summer and recognize all that they are doing to create a safe space for the community during the pandemic.
What Other Summer Activities Do You Recommend for Families?
Aside from laps, appropriately distanced recreational swimming, and diving at the pool, families may want to consider an open water swimming outing, provided that all family members are solid swimmers and that the family is not headed to a crowded beach destination (note: better to visit the beach during the week rather than busier weekends). Although not chlorinated, most bodies of water that have been approved for swimming should contain enough surface area to dilute coronavirus.
Other water sports that offer a safe diversion for families this summer include kayaking, paddle boarding, tubing, and fishing — just make sure to do a thorough wipe down with a disinfectant if renting or borrowing equipment.