Message From the College Dean About Fall 2020 Moving Fully Online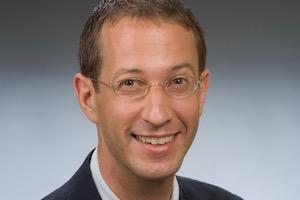 Dear College of Arts and Sciences students,
By now you have received the notification from AU that graduate and undergraduate courses for the fall semester will be conducted almost entirely online, with no residential experience.
This was a very difficult decision made necessary by increasing challenges in coping with COVID-19 nationally and in the Washington, DC, region. American University's primary concern has been, and will always be, ensuring the safety and well-being of its students, faculty and staff, while continuing to deliver an excellent educational experience.
To reiterate a few key points made by AU leadership:
We are providing undergraduate and graduate students with an AU Community Care Fall Discount equivalent to 10 percent of fall tuition in light of the financial stress caused by the pandemic.
Financial aid has been raised by $13 million this year.
We are waiving the Sports Center fee for the fall and reducing other fees.
The College of Arts and Sciences department chairs, faculty, and staff had been working tirelessly this summer to figure out the best way to deliver an effective "blended experience" of face-to-face and online courses this fall.
Obviously, we now need to make new plans. Community spread of COVID-19 is now a national problem, and testing and contact tracing efforts are severely strained. In addition, the new Washington, DC, quarantine for people coming from "hotspot states" created an untenable situation where returning students would have to remain in isolation in their dorm rooms or apartments for two weeks before they could attend classes on campus.
There are still some unanswered questions as we redesign an exciting curriculum that incorporates the latest techniques in online learning and virtual engagement. Departments will work over the coming weeks to arrange limited fall access to studios and research labs for students who are working on capstone projects, graduate theses, and final projects.
Here is some of what is in store for you as part of online coursework:
Run a Lab from Home: Join a community science project tracking physiological and biochemical changes to plants and trees wherever you live.
Learn Chemistry in Your Kitchen: Students are transformed into chemists in their home kitchens, completing a chemical analysis of a meal and performing an experiment to understand how a recipe works.  
Perform Your Portfolio: From dance to music to theatre, performing arts students will have the opportunity to practice and perform online using new performance technology.  
Immerse Yourself in World-Changing Current Events with courses such as Public Health Scholars Lab: Role of Contact Tracing and Complex Problems: Inside the Outbreak.
Meet Famous Scholars from All over the World: Thanks to the wonders of videoconferencing, students can meet internationally known scholars and writers as they study their work as faculty invite prominent speakers to drop into class.  
Experience Art: The AU Museum presents timely online exhibitions, including Art and Authenticity in the Age of Fake News and Contested Space, which engage in issues surrounding this fall's presidential election.
Learn Cutting-Edge Technology: In the Department of Performing Arts, our Audio Tech students will master the latest equipment to bring performances together virtually.  
Meet and Celebrate Famous Writers: The Department of Literature will host a virtual Visiting Writers Series including poet Monica Sok and poet and cultural critic Hanif Abdurrraqib. It's also hosting the 40th Anniversary of the PEN Faulkner Foundation's PEN Malamud Award for Excellence in the Short Story. 
There are many other exciting experiences awaiting you across our full range of programs. I look forward to all the possibilities of the coming semester, and I want you to know how grateful I am to you—our students and your families—for your support during this time. I hope you will reach out to us with any questions or concerns you have. The best place for COVID-19 related questions is the extensive FAQ and specific contact information at the bottom of the AU Coronavirus page. Your faculty will be able to answer specific questions about their courses soon. I want to assure you that American University and the College of Arts and Sciences will never do less than deliver the highest quality education to all our students.
With best wishes,
Max Paul Friedman
Interim Dean, College of Arts and Sciences