On Campus
New Faces of CAS CAS welcomed diverse, accomplished group of new faculty in fall 2016.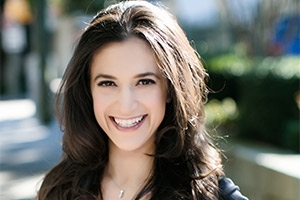 Nicole Caporino
PhD and MA clinical psychology, University of South Florida
BA psychology, University of Pennsylvania
Areas of Interest: Maximizing the efficacy of treatments for anxiety and obsessive-compulsive disorder in youth (e.g., by informing treatment personalization), and improving access to treatments with empirical support by identifying and addressing barriers to their utilization.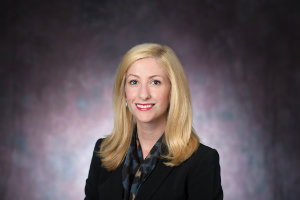 Elizabeth W. Cotter
PhD counseling psychology, University of Wisconsin-Milwaukee
MA clinical psychology, Argosy University
BA psychology, Michigan State University
Areas of Interest:
Broadly, the area of eating and weight concerns. Currently, the development of innovative, culturally sensitive obesity prevention strategies for low-income families most at risk for health disparities.
Julia Chifman
PhD and MA mathematics, University of Kentucky
BS mathematics, King's College
Areas of Interest:
Evolutionary biology: identifiability and inference of phylogenetic species trees. Phylogenetic approaches to cancer evolution: inference of clonal trees and mutation order in cancer. Bioinformatics: identification and comparison of immune gene signatures in solid tumors and prognostic implications. Systems biology: continuous and discrete modeling of biological networks, intracellular iron metabolism in cancer.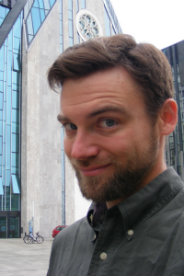 Andrew Demshuk
PhD modern Central and Eastern European history, University of Illinois
MA early modern and modern European history, Marquette University
BA history, Aquinas College
Areas of Interest: Modern Central Europe, migrations and ethnic cleansing, memory and nostalgia, civic activism, post-WWII urban reconstruction, historic preservation, nationalism, borderlands, and transnational interchange.
Molly Dondero
PhD sociology, University of Texas at Austin
MA Latin American studies, University of Florida
BA Spanish and English, Pennsylvania State University
Areas of Interest:
Health disparities, social determinants of health, demography, inequality, international migration, race/ethnicity, and social class. Geographic areas of focus: Latin America and the United States.
Dustin Friedman
PhD and MA English, University of California-Los Angeles
BA English, University of California-Berkeley
Areas of Interest:
Victorian literature and culture, British modernism, queer studies, the history of sexuality, aesthetic theory, and global nineteenth-century writing.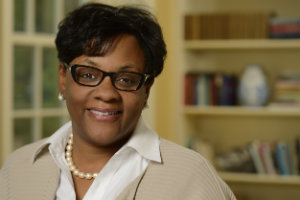 Cheryl Holcomb-McCoy
PhD counselor education and educational development, University of North Carolina at Greensboro
MEd school counseling, University of Virginia
BA early childhood education, University of Virginia
Areas of Interest:
Recruiting and supporting a research-active and diverse faculty, developing new education curricula, and building bridges to school districts and education industries around the globe. Also the measurement of multicultural self-efficacy and cultural competence in counseling, the evaluation of urban school counselor preparation and training, and school counselors' influence on low-income students' college readiness.
Nathalie Japkowicz
PhD computer science, Rutgers University
MS computer science, University of Toronto
BS computer science, McGill University
Areas of Interest:
Data science, machine learning, data mining, big data analysis, defense and security, medicine, environmental safety, and text processing.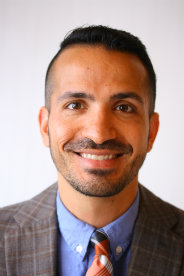 Ethan H. Mereish
Postdoctoral Fellowship - Brown University
PhD counseling psychology, Boston College
MA counseling and personnel services, University of Maryland, College Park
BS psychology, George Mason University
Areas of Interest:
Understanding the effects of social, psychological, and cultural determinants of health for lesbian, gay, bisexual, and transgender (LGBT) individuals and racial/ethnic minorities, as well as factors that promote their resilience.
Malgorzata J. Rymsza-Pawlowska
PhD, American studies, Brown University
AM public humanities, Brown University
MA communication, culture & technology, Georgetown University
BA history and sociology, Barnard College, Columbia University
Areas of Interest:
Nineteenth and twentieth century US history, public history, museum studies, popular culture, media history, and digital humanities.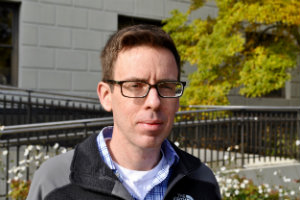 Paul Sullivan
PhD and MA economics, University of Virginia
BA economics, College of the Holy Cross
Areas of Interest:
Labor, econometrics, housing, macroeconomics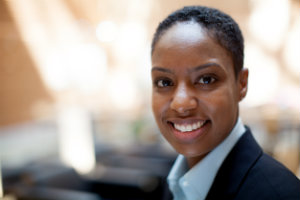 Jessica Young
PhD health policy and management, Johns Hopkins University
MS health promotion management, American University
BA political science, University of Maryland, Baltimore County
Areas of Interest:
How government, philanthropic, and nonprofit institutions advance health equity. How these institutions develop and distribute human, financial, and physical resources and the impacts on health outcomes among diverse populations.