New Latinx Studies Minor Anticipated Launch in AY 2021-22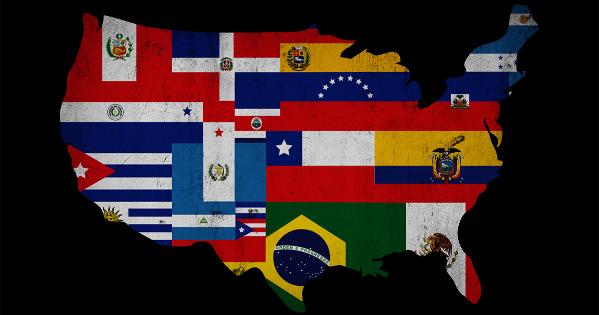 Under the leadership of Associate Professor David Vázquez, American University is building a new interdisciplinary minor in Latinx Studies that will build on existing scholarship and research across campus.
Vázquez is a prolific and influential author in the field of Latinx Studies. He was a director of the University of Oregon's Center for Latino and Latin American Studies, as well as an associate professor of English and an affiliated faculty member in the Department of Ethnic Studies and the Program in Environmental Studies. He taught courses on comparative Latinx literature, comparative ethnic American literature, critical race theory, environmental justice, and twentieth-century US literature.
The Latinx Studies minor will reside in the Department of Critical Race, Gender, and Culture Studies (CRGC) within the College of Arts and Science, but students from across the university will be able to pursue the minor to supplement any degree or major course of study.
Students who complete the minor can expect to develop a deep understanding of historical, cultural, social, and political factors relevant to Latinx populations, as well as cross-cultural issues and diversity. They can apply this knowledge to a wide variety of professional or academic careers, in fields including education, media, social services, healthcare, economics, international finance, and public policy.
We sat down (virtually) with Vázquez to talk about Latinx Studies, what goes into the building of a new degree, and what students can expect next fall. 
What is Latinx Studies?
 Latinx Studies is the comparative and interdisciplinary study of Latin American-origin communities in the United States. As a branch of US race and ethnic studies, Latinx Studies considers race and racialization, inequality, immigration and migration, and literature and culture. Latinx Studies differs from Latin American Studies in its focus on literature, culture, demographics, history, and group relations produced by and among Latin American diaspora populations in the United States.
Although some Latinx Studies work analyzes Spanish language literature and culture, much of the field focuses on Latinx cultural production in English. As an interdisciplinary field, Latinx Studies operates across multiple methodologies including history, sociology, literature and culture studies, ethnography, and communication studies. The field is comparative in that it considers many diaspora populations with roots in Latin America, including Puerto Ricans, Chicanxs/Mexican Americans, Dominicans, Central Americans, Cuban Americans, and South Americans living in the United States. At AU, Latinx Studies is housed in the CRGC, but includes practitioners from multiple departments and colleges across the university.
What will the minor look like at AU?
The minor will include a foundational course (LTST-200: Introduction to Latinx Studies) and a combination of 6-8 courses at the 100-, 200-, 300-, and 400-levels in CRGC and in units such as World Languages and Cultures, Sociology, Literature, Anthropology, Philosophy, and History. Most of the initial courses that will count for the minor will be in the College of Arts and Sciences. Soon, courses from units such as SIS, SPA, and Kogod may also be available for minor credit. It will be possible for students newly enrolling in the minor to petition to include classes they have already taken that cover Latinx Studies content.
Why is a dedicated Latinx Studies degree so important, especially right now?
 As a branch of US race and ethnic studies, Latinx Studies is crucial for understanding how processes of race and racialization operate in our world. Although Latinxs are a diverse population with many different historical and cultural circumstances, if we look at the Latin American-origin population in the United States, it is undeniable that as a group we constitute the largest minority in the country. The popular imaginary holds that many Latinxs just arrived in the US as immigrants. Learning the history and culture of Latinxs in the US reveals that many Latinxs have ties to what is now the United States since before there was even a United States!
In fact, Spanish was spoken in what is now the United States before English, since the city of St. Augustine, Florida was founded by Spanish colonizers in 1565-42 years before the founding of Jamestown, Virginia. This leaves aside the histories of Puerto Ricans and Chicanxs/Mexican Americans, who often became US citizens in the wake of the colonization of their homelands. Offering students chances to learn the diversity and history of Latinx populations will better prepare them for everything from decoding literature and culture, to creating policy and law in the twenty-first century.
What is the process of putting together a brand-new minor, and how is it progressing?
It is a complicated, but mostly joyful process. There are many steps involved, from creating a new Latinx Studies course prefix (LTST, currently making its way through the university), to creating course shells and a minor proposal. Fortunately, AU has been incredibly supportive. Everyone from the Provost, to the deans of several schools, to the individual faculty involved in creating the minor have supported and fostered the minor. Right now, we are in the process of identifying the courses that will count for the minor and figuring out where there might be gaps. We are hoping that students might be able to enroll in the minor by Fall 2021.
How can students learn more or even prepare if they are interested?
The first things students can do is take any courses at the university that deal with Latinx populations or culture. All of my courses will generally count for the minor, but there are also faculty teaching courses on Latinx populations and cultures in Sociology, History, World Languages and Cultures, Philosophy, Anthropology, and beyond. Students can always contact me with any questions about the minor or about Latinx Studies more broadly at AU. They can also keep an eye on the CRGC web site, which will soon have a web page dedicated to the Latinx Studies program.