In the Community
Save the Date: Summer STEM Opportunities Job Fair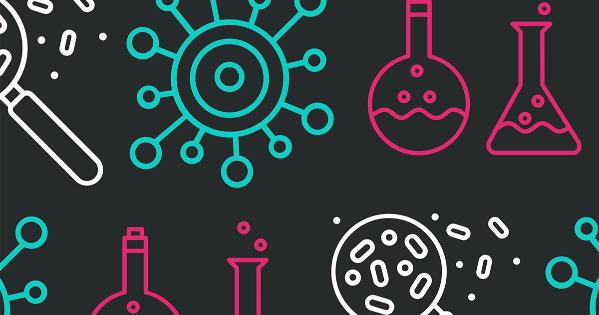 STEM Internship and Research Fair January 26, 3–5 p.m. EST
For the Zoom link, email Professor Lynne Arneson at larneso@american.edu.
Join us on January 26 to learn all about internship and summer research opportunities for summer 2021!
Many of these prestigious opportunities are exclusive to American University students and include generous stipends and invaluable science training. Also, you will learn about application resources for finding more REUs and other undergraduate research opportunities and get invaluable tips for writing personal statements, crafting a resume, and getting letters of recommendation.
Deadlines are rapidly approaching so act quickly!
AU Partnerships
Freddie Mac - Cloud Computing
McLean, VA
Freddie Mac - Cyber, Risk, Infrastructure
McLean, VA
CIRCUIT@APL
Johns Hopkins University   
priority Jan 15, final Jan 31
REU - SPIRAL and SPATIAL Stats
American University
March 30
NASA's Space Life Sciences Training Program
Greenbelt/Remote
Jan. 5, 2021
Other opportunities
Summer Academic Enrichment Program
Virginia Commonwealth University
Feb 1 priority, March 15 final
Summer Research Internship for Minority Students
Marshall University
Feb 12
Summer Internship for Undergrads
Harvard University
Feb 7
Adventures in Veterinary Medicine **Cancelled due to COVID-19
Tufts University
Marine and Wilderness Medicine **Cancelled due to COVID-19
Channel Islands
Georgetown ARCHES **Cancelled due to COVID-19
Georgetown University
Feb 26
Georgetown CORE
Georgetown University (online)
March 1
Internships at Smithsonian Gardens **Cancelled due to COVID-19
DC
Feb 1
REU - Maryland Seq Grant
Chesapeake Bay
Feb 14
Horseshoe Farms **Cancelled due to COVID-19
Greensboro
Feb 23
Project Healthcare **Cancelled due to COVID-19
NYU
Feb 5
Summer Research Internship, Emergency Medicine
George Washington University
Jan 23
Research Experience for Undergrads
Various locations
Various dates
Vanderbilt Summer Science Academy
Vanderbilt University
Various dates
Summer Pathway Programs
University of Chicago Pritzker School of Medicine
Jan 17
Ferguson Emerging Infectious Disease Initiative for Research Enhancement
Johns Hopkins University
Jan 31
ED Clinical Research Internship
Children's National Medical Center, Washington DC
Jan 31
Summer Scholars
Eastern Virginia Medical School
Feb 15
Zucker Pipeline Program
Hofstra University
March 1
Gateway to the Laboratory Summer Program
Cornell University
Feb 1
Naval Surface Warfare Summer Internships
Various locations
Various dates
National Institutes of Health Summer Internships
National Institutes of Health, Bethesda MD
March 1
Healthcare Exploration Program - Clinical Summer Shadowing Program
Northwell Health
Jan 15
Vienna BioCenter Summer School
Vienna, Austria
January 31
The Summer Research Internship for Minority Students (SRIMS)
Marshall University
Feb 12
TREND Physics REU at UMD
University of Maryland
Feb 12
EERE Robotics Internship Program
Various locations
Feb 8
High Performance Computing for Manufacturing Internship Program
Various locations
Feb 1